Xiamen Overview
Xiamen Things To Do
About Xiamen
Xiamen Travel Service
Xiamen Weather Forecast
Tue
46℉ | 55℉
8℃ | 13℃
Mostly Sunny
Wed
48℉ | 55℉
9℃ | 13℃
Partly Sunny
Thu
50℉ | 59℉
10℃ | 15℃
Mostly Sunny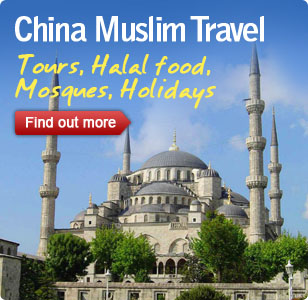 Xiamen is a relatively prosperous small city on the southeast coast of China across from Taiwan. About two million people live there. In 2006, a survey named it China's second most livable city. It has one of China's cleanest and most enjoyable living environments. It benefits from the ocean air and from investment from overseas Chinese and Taiwanese. It had long been an important port city for both Chinese empires and foreign empires because the natural harbor in the city is good and very deep. Though it isn't a big city in China, both its port and its airport are among China's top twelve. It has a global transportation network and an internationalized financial system with foreign banks and investment playing an important role in the economy. The relative prosperity will make travel in the city more comfortable, and the many historical sites, some beaches and park areas, Xiamen University, South Putuo Temple and Gulangyu Island that is a pedestrian only area are the highlights of travel to the city.
Detailed Description
The city is composed of two islands called Gulangyu Island and Xiamen Peninsula, some islets, and a larger region along the Jiulong River. The city government administers an area of 1,565 square kilometers that is divided into 6 districts. Xiamen was foreign enclaves in late 19 century, after the British forced the Chinese to open it as a treaty port in 1843, which gave Xiamen Island and Gulangyu Island lots of foreign-styles buildings built by residents from around the world.
Not only have foreigners been coming to Xiamen, but people from the Xiamen area have been moving to other countries for hundreds of years so that it is said that 400,000 Chinese living overseas are of Xiamen descent. The rulers in the Qing Dynasty (1644–1911) even tried to prevent Fujian people from leaving. Now, the overseas Chinese are investing heavily to build Xiamen's industries and businesses including a huge mall called SM Xiamen that has a parking lot for 1,100 cars that opened in 2001. It was built by a Filipino-Chinese businessman. Wal-Mart has a mega store in the mall.
Xiamen is an ideal place for holding all sorts of international conferences and exhibitions. There is an annual tradeshow for investment and trade called the China International Fair for Investment and Trade (CIFIT). It is one of the largest in China. CIFIT is held in Xiamen every September from the 8th to the 11th. There are a lot of other conferences held, and the government wants to promote the city as a place for holding international conferences. Xiamen is working toward the goal of becoming a famous city for international conferences and exhibitions.
Our Xiamen tours are all customizable, so when you have seen the sights, you can have as much time as you want for shopping and relishing snacks. What's more, you can contact us to have us tailor-make a tour traveling to Xiamen for you.
If you have enough time, you can visit the Hakka earthen buildings in Yongding County (about 307 kilometers from Xiamen City). The unique Hakka earthen buildings, either round or square, were originally designed as large fortresses and apartment buildings in ones. These buildings were built with the mixture of clay and sandy soil, and the wall could be thicker than 1 meter (3.3 feet). The inside structure is made of wood. The largest earthen building in Fujian Province, and the construction time is long as half century, developed by three generations. First built in 1640s, the building is the resident of Jiang family (江姓家族). During it's the most prosperous period, there were 800 people living inside the building.
Because the famous Hakka earthen buildings in Yongding are dispersive, the best way of visiting is joining a tour group, and you'd better as least stay a night in Yongding (if not, you might be really hurry and tired). Several Hakka earthen buildings have been developed into inns, and you can live in these inns to enjoy a unique experience. However, the accommodation condition of these inns is clean and simple, but not as good as hotels.
Customer's questions about this page
Q
please what is the distance from Guangzhou to xiamen,
Asked by peter Isibor (May. 22, 2011) Reply
A
Lussie Lu (May. 22, 2011) replied:
Dear Peter Isibor,

It's about 850 km between Gaungzhou and Xiamen. You can take a train to Xiamen. It takes about 14 hours and it costs about US$55 for soft sleeper. Click here for the details about the train:http://www.chinahighlights.com/china-trains/search-result.asp?Txt_FZ=Guangzhou&SearchType=A&Txt_DZ=xiamen&x=0&y=0

You also can take a flight. It takes about 1 hour and the full price is about US$102 excluding the tax and service fee. You can book the flight ticket on our website directly. Click here:http://www.chinahighlights.com/china-flights/flight-list.asp?QueryID=3990179&fcook=2011052309583570&star=can&dest=xmn&rDate=2011-5-27

If you would also like to travel to China, I am glad to arrange a tour package for you. My e-mail address is lussie@chinahighlights.com.