Enrich Your Xian Tour
Do you have just a few hours or a day to see something of Xian? No Job is too small for us; we are here to serve. Just ask us. See the best of Xian with our Xian tour packages or combine with our Itinerary Plus to get even more or just ask us to tailor-make a Xian tour to your needs.
Note:You can enjoy something special in Xian by choosing the following Itinerary Plus tours ONLYwhen you book our Xian tour packages, hotels or flights.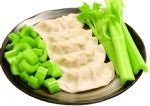 Duration: 1 hour(s)
Feature: Jiaozi or dumplings with meat and vegetable fillings are very popular during New Year Festival. It tops the list of delicacies preferred by peop...
Booking Options
Price Per Person
Next Step
A) Inquiry Now

$52

B) Combine it with a package

$42

(save 20%)

Choose it and continue»