Xian And Mount Hua Tours
Mount Hua is one of the five sacred mountains in China, known for sheer cliffs, ancient history, religious sites and magnificent views. Our Xi'an Mount Hua tours will take you to explore this Taoist mountain. See the best of Xi'an with our Xian And Mount Hua Tours. We also specialize in Customizing Xi'an Tours for individuals and families.
Every tour is backed by our Value Guarantee and our Money Back Service Guarantee.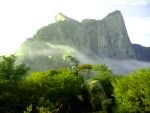 4-Day Xian with Mt. Hua Experience
Attractions: Terracotta Warriors, Big Wild Goose Pagoda, Shaanxi Historical Museum, Cable Car on Mt. Huashan(round way), Mt. Huashan, City Wall, Forest of Stone Steles Museum
Tour Code: XA-4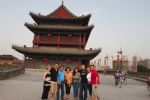 7-Day Total Xi'an Experience
Attractions: Forest of Stone Steles Museum, City Wall, Shaanxi Historical Museum, Terracotta Warriors(include golf carts), Banpo Museum, Cable Car on Mt. Huashan(round way), Huashan Gate, The Huangdi Mausoleum, Famensi Temple, The tomb of Yangguifei, concubine of Emperor Tang Minghuang, Qianling Tomb
Tour Code: XA-8