Xining Flights
Domestic Flights
Hong Kong & Macau Flights
International Flights to China
Search Xining Flight Schedule
Dep. - Arr.
From - To
Flight NO.
Aircraft
Days Available
 
 
07:30 - 10:00
Beijing - Xining
ZH1207
738
07:30 - 10:00
Beijing - Xining
SC1207
738
07:30 - 10:00
Beijing - Xining
CA1207
738
07:50 - 09:10
Xian - Xining
3U8687
319
08:05 - 09:45
Chengdu - Xining
ZH4205
320
08:05 - 09:45
Chengdu - Xining
SC4205
320
08:05 - 09:45
Chengdu - Xining
CA4205
319
10:05 - 11:25
Xian - Xining
CA4697
738
10:05 - 11:25
Xian - Xining
SC4697
738
10:25 - 13:10
Beijing - Xining
MU2078
320
10:25 - 13:10
Beijing - Xining
CZ5078
320
11:10 - 12:30
Xian - Xining
MU2375
319
11:25 - 13:05
Chongqing - Xining
3U8821
320
11:25 - 12:40
Xian - Xining
HU7784
738
11:35 - 14:10
Beijing - Xining
MU3094
Top Xining Hotels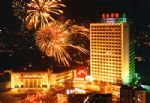 Qinghai Hotel

From
$141
/ per night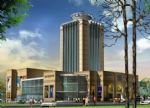 Yierdun International Hotel

From
$102
/ per night
Other Flight Cities
Xining Caojiabao Airport (XNN) - Airlines - Domestic Destinations

| Airlines | Domestic Destinations |
| --- | --- |
| Air China | Beijing, Chengdu, Zhengzhou, Hangzhou |
| China Eastern Airlines | Beijing, Golmud, Yushu, Zhengzhou, Xian, Hefei, Nanjing, Shanghai Pudong, Kunming, Nanchang |
| China Southern Airlines | Beijing, Xian, Urumqi, Changsha, Shenzhen, Guangzhou |
| Hainan Airlines | Beijing, Shenzhen, Xian, Shanghai Pudong |
| Sichuan Airlines | Chengdu, Chongqing, Sanya, Xian, Hangzhou, Kunming, Lhasa, Mianyang |
| Tibet Airlines | Chengdu, Lhasa, Nanjing |
| Others Airlines | Shandong Airlines (Jinan, Qingdao, Xian, Yinchuan), Shenzhen Airlines (Guangzhou, Nanjing, Shenyang, Shenzhen, Wuhan, Xian), etc |
Xining is served by Xining Caojiabao Airport, located 29 kilometers from the city center.
Xining is the capital of Qinghai Province, located in northeastern Qinghai Province in northwestern China. It is the most populous city and the economical and transportation hub of the Qinghai-Tibetan Plateau. It is at an altitude of 2,261 meters with the Huangshui River (a branch of the Yellow River) passing through it from west to east. Xining is home to over 34 ethnic minorities, and is a famous summer resort, with an average temperature of 18 °C (64 °F). Many Tibetan Buddhism (Lamaism) sites are located in Xining, the most significant being the Ta'er Monastery and Dongguan Mosque.
Xining Caojiabao Airport went into service in 1991 and is at an elevation of 2,178 meters. It is the transportation hub of the Qinghai-Tibetan Plateau. Domestic airlines connect Xining to over 20 major cities in China, including Beijing, Shanghai, Guangzhou, Xi'an, Urumqi, Lhasa, Chengdu, Shenzhen, Nanjing, Kunming, Sanya, Zhengzhou, Dalian, Taiyuan, Shenyang, Chongqing, Dunhuang, and Qingdao. Find great deals on Xining flights in real-time from China Highlights! We provide the most comprehensive information on flight schedules, seat availability, and discount fares for Xining flights from our user- friendly search engine. Find the Xining flights that suit you best and we will do the rest!