Xining Maps
Our Xining maps include a map of Xining's location, a Qinghai province map, a Qinghai-Tibet railway map, and a Google Maps window.
View Xining details on Google map
1501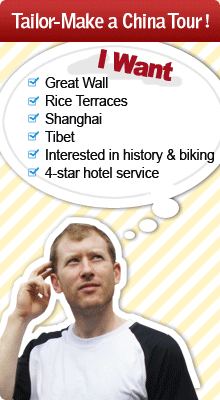 Planning a trip? Ask us here 800-2682918 (USA & CA)
86-773-2831999 (Int'l)
Q:
Bill
Asked on 2013-03-18
Reply
How far is Xinning to Qinghai Lake?
Dear Bill, It is about 200 km from down town of Xining to Qinghai lake. It takes about 3.5 hours. Lussie Lu Replied on 2013-03-18
Q:
mahmoud
Asked on 2012-06-29
Reply
hellohow can go from shanghi to wencheo by highspeed tranhow much is ticket
Hello mahmoud, there is direct train from shanghi to wenzhou. You can taket the train from Shanghai train station. It is about CNY200 for the train ticket. Simon Huang Replied on 2012-06-30
Q:
Chris Tay
Asked on 2012-06-06
Reply
Can you tell me how far is Xinning Airport to Xining travelling on the fastest transport to the hotel.Can you also tell me that how far is Xinning to Huangyuan,Xinning
Hi, Chris Tay there are 29k from Xining Caojiabao airport to downtown area. while Xining to Huangyuan has 50k.You can take the shuttle bus at the airport, about 25 CNY(us$4) ; you can also rent a taxi,100CNY(us$16) for your reference. Christy Luo Replied on 2012-06-07
Xining Travel Guide
Xining Facts
Chinese Name: 西宁
Chinese Pinyin: xī níng
English Name: Xi'ning
Location: Northwest of China
Latitude: 36°38' N
Longitude : 106°45' E
Area: 7,665 sq. km. (2,959 sq. mi.)
Time Zone : (UTC+8)
Area Code: 0971
Population: 2.2 million