Xishuangbanna Overview
Xishuangbanna Things To Do
About Xishuangbanna
Xishuangbanna Travel Service
Xishuangbanna Weather Forecast
Tue
46℉ | 84℉
8℃ | 29℃
Clear
Wed
54℉ | 82℉
12℃ | 28℃
Clear
Thu
48℉ | 82℉
9℃ | 28℃
Clear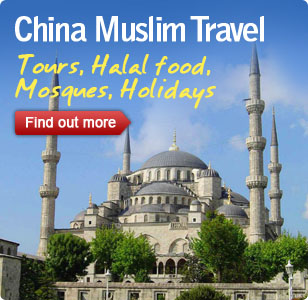 Xishuangbanna is located at the southeasternmost part of China. It is the major passageway and base from China to Southeast Asia and south Asia.
Xishangbanna Region covers 19,124.5 square kilometers and has a population of 840,000, including the Dai, Hani, Lahu, Blang, Jinuo, and nine other ethnic groups. Xishuangbanna has jurisdiction over Jinghong, Menghai, and Mengla.
Xishuangbanna, as a National Scenic Resort, is rich in nature and historical and cultural resources, and is noted for its multifarious folklore, rain forests, rare plants, and wildlife. Its major tourist attractions include the Menglun Tropical Botanical Garden, Manfeilong Pagodas (Tanuozhuanglong), the Jingzhen Pavilion, the Wild Elephant Gully, the Dai people's village at Ganlanba, among others. The well-known traditional festival is the ethnic Dai's Water-Splashing Festival, which lasts three days, from April 13 to 15. In addition to a water-splashing event, the festival also consists of other events, such as Dragon boat races, the firing of indigenous missiles, flying Kongming Lamps, and other enjoyable traditions.
Xishuangbanna holds China's only tropical rainforest, and the area has preserved the pristine Dai culture. While biology buffs may salivate over the variety of flora and fauna in the region, those with no horticultural inclination can still be intrigued by the area's unique culture.
The Dai people celebrate three main festivals, the Opening Door Festival, the Closing Door Festival, and the Water-Splashing Festival. The first two festivals are dedicated to Buddha. Grand celebrations and worshipping activities are held at the various stupas in the region. The Water-Splashing Festival is the most important occasion in Xishuangbanna, and it seems to inject a bit of life into an otherwise uneventful locale. The entire community and tourists are out on the streets joyfully joining in a battle of water splashing on that day, turning the city into a sea of billow and spray.
China Highlights can help you design a tour to see the best of Xishuangbanna.