Yangshuo Maps
Our Yangshuo maps include a map of Yangshuo town, a location map of the Silver Cave Tourist Resort, a Yangshuo attractions map, and a Google Maps window.
Our Yangshuo travel guide ( includes weather, living, food, sight, transportation, etc.) has heaps of useful information and tips!
Other City Maps
View Yangshuo details on Google map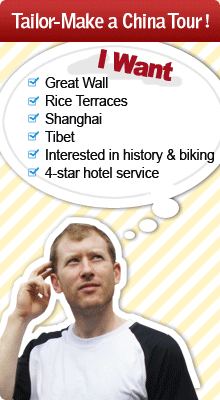 Questions and Answers About Yangshuo Maps
Dafaalla
2012-10-19
Show Answer
how long it takes from yangshou to Guanzhou by bus?
Dear Sir or Madam, You could take a bus at Yangshuo bus station, the bus sets out at around 21:00pm, it takes about 10 hours. Lussie Lu replied on 2012-10-20
Amy Lee
2011-03-20
Show Answer
I would like to have a transportation map in Yangshuo. Thank you.
Hi Amy Lee Our travel advisor Candy Wei (http://www.chinahighlights.com/community/user/8827/) has contacted you. Thanks for your support. Nero Hou replied on 2011-03-22
P.S.KOK
2010-11-19
Show Answer
HOW FAR FROM GUILIN TO YANGSHUO? HOW MANY HOUR IF WE RIDE BAS FROM GUILIN TO YANGSHUO?
Hi P.S.KOK, It is about 65km from Guilin to Yangshuo, and it takes about 1.5 hours to cover the distance. Yangshuo is a lovely ancient town, you will get to know more about it and programs you can try by following the link below, it is a video we make to reveal more details, http://www.chinahighlights.com/community/video/yangshuo.asp Candy Wei replied on 2010-11-20
Yangshuo Travel Guide
Yangshuo Facts
Chinese Name: 阳朔
Chinese Pinyin: yáng shuò
Location: South of China
Latitude: 24° 78' N
Longitude : 110° 50' E
Elevation: 273 M (896 FT)
Time Zone: (UTC+8)
Area Code: 0773
Population: 310,000