President 1 Cruise
Class:

Facilities:
Land Excursions:
​
a deluxe cruise well known for its fine decoration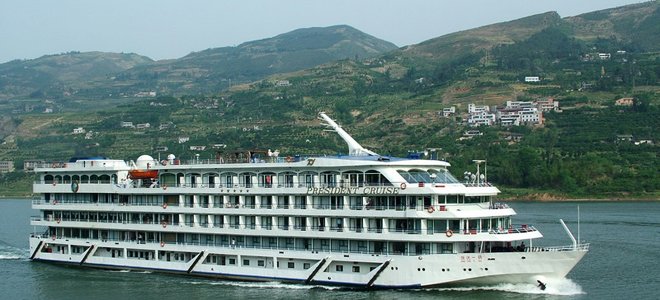 Select direction, date, and room
2

Book

3

Expert reply

4

Your cruise is ready!
Select Direction, Date, and Room
(Price per Person, Twin Sharing Basis)
Cruise
Map & Itinerary

Cruise
Introduction
First Navigation
Latest Renew
Length
1995
2008

90

m
Width
Passengers


16.8m
153
The President 1 is a deluxe cruise ship, well known for its nice decoration, modern and comprehensive facilities, comfort, and considerate service.
The President 1 offers presidential suites, deluxe cabins, and standard cabins. Each room is equipped with a private balcony. Each standard cabin is 16 square meters, and facilities include a mini bar, a TV, scales, an opening window, lifejackets, a hair dryer, toiletries, mineral water, bathrobes, and slippers.
Cruise Facilities
The ship is equipped with a dining room, a ballroom, a gymnasium, a recreational room, mahjong rooms, a sauna, a beauty parlor, massage rooms, a shopping center and business center, an advanced air conditioning system, modern acoustics, mobile telephone reception, and satellite TV.
Tipping Special Notes: All passengers on President Cruises sailing between Chongqing and Yichang are required to pay $23/RMB150 per person as service charge. The service charge is payable at the time of boarding.Customer request a specific deck need an additional fee (RMB200-RMB500) based on the floor of ship.
Cabins
Info
Standard Cabin with Balcony

Number of cabin: 74
Area: 18.6㎡
Bed size: 2m*0.9
Balcony: 4.3㎡
Deluxe Suite

Number of cabin: 16
Area: 21.8㎡
Bed size: 2m*0.9
Balcony: 7.6㎡
Executive Suite

Number of cabin: 2
Area: 34㎡
Bed size: 2m*1.8
Balcony: 34㎡
Presidential Suite
Number of cabin: 2
Area: 53㎡
Bed size: 2m*1.8
Balcony: 34㎡
Deckplans
Info
6F: Sun Deck

5F: Recreation Deck

4F: Bridge Deck

3F: Promenade Deck

2F: Upper Deck
Lobby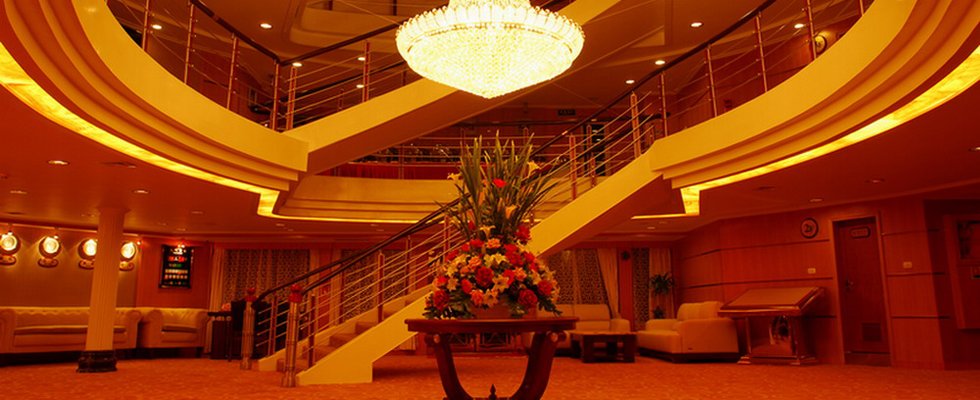 Dining Hall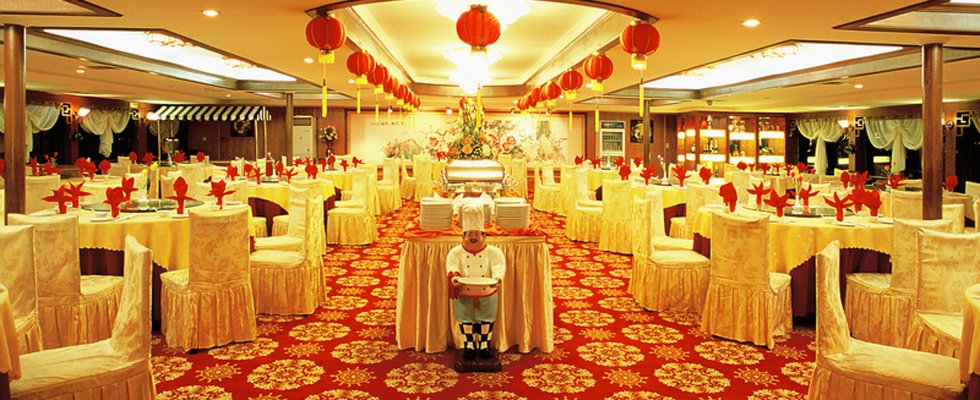 Multifunctional Hall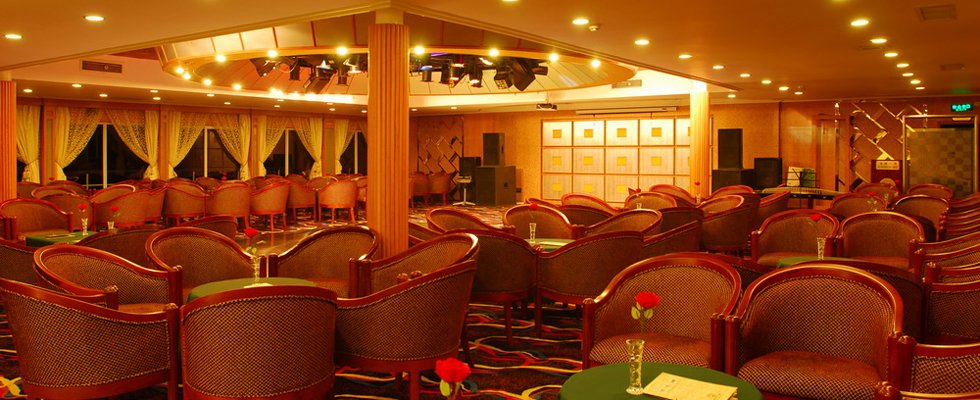 Sun Deck