Yangzhou Map
Find
maps of Yangzhou
, including Yangzhou's regional location to other parts of China as well as .
Our Yangzhou travel guide ( includes weather, living, food, sight, transportation, etc.) has heaps of useful information and tips!
View Yangzhou details on Google map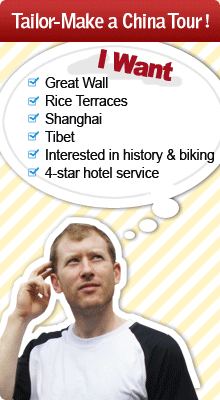 Questions and Answers About Yangzhou Map
Michelle
2013-10-23
Show Answer
We would like information on travelling from Shanghai to Yangzhou on Nov 1st in the afternoon and returning to Shanghai on Nov 3rd.
It cost about 2.5 hours driving from Shanghai to Yangzhou. 1 day tour is suggested in Yangzhou. Will you also pay a visit to other areas, such as Nanjing? If you need price, please advice how many people in your group?
Carol Wang replied on 2013-10-24
Yangzhou Travel Guide
Yangzhou Facts
Chinese Name: 扬州
Chinese Pinyin: yáng zhōu
English Name: Yangzhou
Location: East of China
Latitude: 32°23' N
Longitude: 119°25' E

Area: 6,634 sq. km.
Time Zone: (UTC+8)
Area Code: 0514
Population: 4.6 million