Yantai Map
Other City Maps
View Yantai details on Google map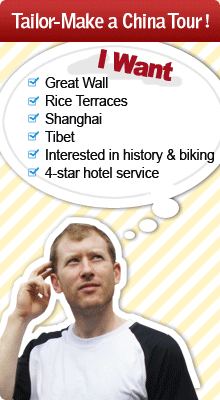 Planning a trip? Ask us here 800-2682918 (USA & CA)
86-773-2831999 (Int'l)
Q:
sharleen
Asked on 2013-04-25
Reply
please can you advise the distance between Gimpo International Airport and Incheon International Airport.
Hi Sharleen, it is about 20km, 30mins drive.
Whitney Liao Replied on 2013-04-26
Q:
anu
Asked on 2013-03-18
Reply
how will be the weather of 1st week of april.? do we need winter cloths?
Dear anu, The average temperature in Yantai is about 5-15℃(41-59℉), it will cool. You could take some thick coats and a sweater. Lussie Lu Replied on 2013-03-18
Q:
mukesh kumar
Asked on 2010-08-22
Reply
could u tell me what is the condition of yantai city now a days..how much flood efected here..thanks u
Hello, Mukesh Kumar, Yantai City was not affected by the flood, so you need not woory about it. According to the weather forest, Yantai City will be mainly cloudy, occasionally rainy in next 7 days. If you need any further information, please feel free to contact with us. Lynn Ye Replied on 2010-08-22
Yantai Travel Guide
Yantai Facts
Chinese Name: 烟台
Chinese Pinyin: yān tāi
English Name: Yantai
Location: East of China
Area: 2,722 sq. km. (?1051 sq. mi.)
Latitude: 37° 03' N
Longitude: 120° 29' E
Area Code: 0535
Population: 6.5 million
Time Zone: (UTC+8)