Yichang Flights
Domestic Flights
Hong Kong & Macau Flights
International Flights to China
Search Yichang Flight Schedule
Dep. - Arr.
From - To
Flight NO.
Aircraft
Days Available
 
 
07:15 - 10:20
Kunming - Yichang
3U8721
320
12:40 - 15:00
Beijing - Yichang
HU7109
734
13:00 - 15:20
Beijing - Yichang
HU7109
734
13:10 - 15:10
Shanghai - Yichang
HO1239
JET
13:35 - 15:50
Beijing - Yichang
ZH1823
738
13:35 - 15:50
Beijing - Yichang
CA1823
738
13:35 - 14:55
Chengdu - Yichang
3U8711
321
14:55 - 16:45
Kunming - Yichang
8L9985
15:30 - 17:20
Guangzhou - Yichang
CZ331Y
18:35 - 20:55
Beijing - Yichang
ZH1803
738
18:35 - 20:55
Beijing - Yichang
CA1803
73G
19:25 - 21:15
Guangzhou - Yichang
CZ3311
319
19:30 - 21:20
Shanghai - Yichang
HO1239
JET
19:35 - 21:30
Shanghai - Yichang
HO1239
JET
21:10 - 22:30
Chengdu - Yichang
3U8711
321
Top Yichang Hotels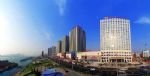 Crowne Plaza Yichang

From
$112
/ per night
Other Flight Cities
Yichang Sanxia Airport (YIH) - Airlines - Domestic Destinations

| Airlines | Domestic Destinations |
| --- | --- |
| Air China | Beijing, Shanghai Pudong, Shenzhen |
| China Eastern Airlines | Shanghai Pudong |
| China Southern Airlines | Guangzhou |
| Sichuan Airlines | Kunming, Chongqing, Chengdu |
| Tianjin Airlines | Haikou, Xian, Zhengzhou |
| Others Airlines | Lucky Air (Dalian, Kunming, Nanjing), Juneyao Airlines (Hangzhou, Shanghai Pudong), etc |
Yichang, located on the north bank of the Yangtze River, is the second largest city in Hubei Province, next to the provincial capital of Wuhan. It is situated at the east gateway of Three Gorges of the Yangtze River. One of the Three Gorges, Xiling Gorge, is located in the administered area of Yichang. Yichang is one of the most important ports of Yangtze River, and it is the embarkation (upstream) and debarkation port (downstream) of most routes on the Yangtze River Cruise.
Yichang is served by Yichang Sanxia Airport in Xiaoting District, 26 kilometers from Yichang city center and 55 kilometers from Three Gorges Dam. It serves domestic flights to Beijing, Shanghai, Guangzhou, Haikou, Chengdu, Chongqing, Kunming, Shenzhen, Zhuhai, Enshi, Changsha, Zhangjiajie, Wuhan, Nanjing, Xi'an, Hangzhou, Qingdao, Jinan, Zhengzhou, Wenzhou, Nanning, Xiamen, Shantou, and Huangshan.
Find great deals on Yichang flights in real-time from China Highlights! We provide the most comprehensive information on flight schedules, seat availability, and discount fares for Yichang flights from our user-friendly search engine below. Find the flights that suit you best and we will do the rest!