Yongding Food and Restaurants
Yongding Things To Do
About Yongding
Yongding Travel Service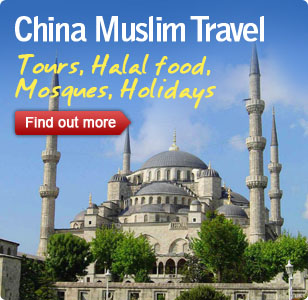 The local food in Yongding is mainly in the style of Hakka cuisine, and the most popular and famous dish is 'Meicai Kourou': steamed pork with salted dried mustard cabbage, the most famous local dish. Food served at Yongding is very cheap, 15 yuan being enough for a person to have a feast. Besides, it is an old tradition for local residents to sip Kung Fu tea every day. Whenever thus you are invited by a local family, the Kung Fu tea is a must to taste.
Meicai Kourou 梅菜扣肉
Meicai Kourou (/may-tseye koh-roh/) is pork steamed with in soya sauce. Hakka people are good at making salted dried mustard cabbage (aka Meicai), which is really convenient for keeping and carrying. These 'Meicai' with cabbage fragrance is nice ingredient for cooking pork and fish. The pork for cooking 'Meicai Kourou' should be with marble pattern, which is formed by fatty meat and lean meat together. This dish is really fragrant with soft meat, smooth but not greasy, salty with light sweet.
Yuzi Ba 芋仔粑
Yuzi Ba (/ju:-zee ba/) is a cone-shape snack mainly made of the mixture of sticky rice powder and taro powder. Inside is wrapped with crispy dry bamboo shoots, braised pork, mushroom and fresh soup. The Yuzi Ba has the fragrance of taro, rice, bamboo shoots and meat, tasted soft and glutinous. It is really a unique and delicious snack worthy to have a try.
Paojiao Yazhua 泡椒鸭爪
Paojiao Yazhua (/paoww-jyoww yah-jwah/) is made of duck claws (which have been removed the smell of meat) and pickled pepper, tasting light sour and crispy.