Zhangjiajie Flights
Domestic Flights
Hong Kong & Macau Flights
International Flights to China
Search Zhangjiajie Flight Schedule
Dep. - Arr.
From - To
Flight NO.
Aircraft
Days Available
 
 
08:05 - 10:35
Shanghai - Zhangjiajie
MU9343
738
08:05 - 10:35
Shanghai - Zhangjiajie
FM9343
738
13:40 - 16:15
Beijing - Zhangjiajie
CZ3718
321
15:45 - 18:15
Shanghai - Zhangjiajie
MU9343
738
15:45 - 18:15
Shanghai - Zhangjiajie
FM9343
738
16:45 - 17:50
Chongqing - Zhangjiajie
3U8763
319
17:40 - 21:45
Beijing - Zhangjiajie
CZ3128
321
18:00 - 22:05
Beijing - Zhangjiajie
CZ3128
321
18:35 - 21:15
Beijing - Zhangjiajie
CA1359
738
19:05 - 21:25
Shanghai - Zhangjiajie
MU5371
320
19:40 - 22:05
Shanghai - Zhangjiajie
FM9341
738
19:40 - 22:05
Shanghai - Zhangjiajie
MU9341
738
21:05 - 21:45
Changsha - Zhangjiajie
CZ3128
321
21:05 - 22:20
Chengdu - Zhangjiajie
ZH4377
319
21:05 - 22:20
Chengdu - Zhangjiajie
CA4377
319
Top Zhangjiajie Hotels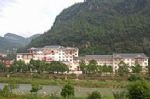 Jianghan Hotel Zhangjiajie

From
$72
/ per night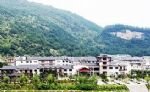 Zhuanjiacun Hotel

From
$92
/ per night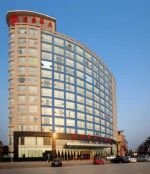 Yichen Hua Tian Hotel

From
$77
/ per night
Other Flight Cities
Zhangjiajie Hehua Airport (DYG) - Airlines - Domestic Destinations

| Airlines | Domestic Destinations |
| --- | --- |
| Air China | Beijing, Chengdu |
| China Southern Airlines | Beijing, Changsha, Guangzhou, Shenzhen, Shanghai, Nanjing, Hangzhou, Shenyang, Qingdao, Ningbo |
| China Eastern Airlines | Shanghai, Nanjing, Xian, Wuxi, Changzhou |
| Spring Airlines | Shanghai, Shenyang, Shijiazhuang |
| Sichuan Airlines | Chengdu, Chongqing, Nanjing |
| Others Airlines | Xiamen Airlines (Xiamen), Okay Airlines (Tianjin, Chongqing), etc |
Zhangjiajie is one of the top tourist destinations in China, and is located in northern Hunan Province. Within it is located one of the most renowned attractions in China, Wulingyuan Scenic Area, which was inscribed as a UNESCO World Natural Heritage in 1992. Wulingyuan Scenic Area has three main subsections: Suoxiyu Scenic Area, Zhangjiajie Forest Park, and Tianzishan Mountain Nature Reserve.
Zhangjiajie Hehuan Airport serves Zhangjiajie city, located in Hehua village in Yongding District, only five kilometers from Zhangjiajie city. Over 40 domestic airlines connect Zhangjiajie to many major large and medium cities, including Shanghai, Beijing, Guangzhou, Shenzhen, Tianjin, Chengdu, Changsha, Xi'an, Qingdao, Shenyang, Xiamen, Hangzhou, Nanjing, Macau, and Hong Kong. It also serves international flights to Seoul and Bushan.
With only a few clicks, search current flight schedules and access real-time information on great deals to and from Zhangjiajie with China Highlights' search engine below. Find the Zhangjiajie flights that suit you best and China Highlights will do the rest!