Zhenjiang Travel Guide
Zhenjiang is a prefecture-level city of Jiangsu province, People's Republic of China. The city was once the provincial capital of Jiangsu province during the rule of the Republic of China. With a rich heritage of culture and art, the city is often associated with many of the fascinating folk mythologies in Chinese history. In 1986, the city became one of the well-known historic and cultural cities in China.
The city is situated on the crossway of the third longest river in the world---the Yangtze River---and the longest man-made canal in the world---the Grand Canal. Zhenjiang borders Nanjing on the west, about 70 km (1 hour by car). The prefecture-level city of Zhenjiang administers six county-level divisions, including three districts (Dantu District, Jingkou District and Runzhou District) and three county-level cities (Danyang City, Jurong City and Yangzhong City). Zhenjiang has a total population of three million and has a land area of 3,847 square km.
The most famous tourist sites in Zhenjiang are "the three hills", namely Gold Hill, Jiao Mountain and Beigu Hill, all standing by the Yangtze River. With heights of less than one hundred meters, all of the three hills overlook the Yangtze River with precipitous and steep cliffs. Developed since early times, an abundance of antiques and temples remain on the hills, and legends and myths circulate about them. Among the hills, Gold Hill is in the west part of the old downtown, with a height of 44 meters. Tianchan Temple conforms harmoniously to the hill forming a unique scene, described by the classic saying "the temple wraps the gold hill". Beigu Hill standing in the river is famous for the century-old Dinghui Buddhist Temple. "Zhenjiang Three Hills" are known as key national scenic spots. Along with Three Hills, another famous scenic spot, Maoshan Mountain, has been listed as a National AAAA Tourist Spot.
History
With a history of over 2,500 years, Zhenjiang is a famous historical and cultural city and a top tourist destination. In the late Eastern Han Dynasty, the emperor Sun Quan moved the capital from Suzhou to Zhenjiang, and Zhenjiang was renamed Jingkou. Great people from many dynasties such as Li Bai, Bai Juyi, Su Shi, and Wen Tianxiang all composed a number of magnificent poems about the city. Such myths, legends and historical tales as "White Snake Flooded the Gold Hill"in Tale of the White Snake, "Emperor Liu Bei got married in Dinghui Buddhism Temple"in the Romance of the Three Kingdoms and "Liang Hongyu fights against Jin army " added to the magic and beauty of Zhenjiang.
Furthermore, Zhenjiang has a long history of religious culture. In ancient times there were eight famous monasteries, in which eminent monks were trained. The millennial ancient temple, Tianchan Temple, was the first temple to hold Shui Lu Dao Chang, and become a Buddhist holy site. The late abbot of Dinghui Temple, Ming Shan, holds very high religious status among monks in China. Baohua Mountain, known as "the First Mountain of Vinaya", was the most prominent place to learn Buddhism during the Ming and Qing dynasties. More than 70% of the monks in that period were ordained in this temple. Zhenjiang's Maoshan Taoist Temple was regarded as "the Eighth Sight"and "the First Holly Land"by Taoists. Every year thousands of Buddhist monks and nuns and pilgrims come to Baohua Mountain to get ordained. In addition, Chuishan Mountain Shaolong Temple, and Zhenjiang mosques demonstrate the region's strong religious culture.
Zhenjiang postal code: 212000
Telephone area code: 0511
Zhenjiang Travel Guide
Zhenjiang Top Attractions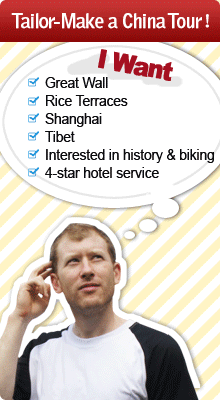 Questions and Answers About Zhenjiang Travel Guide
azamtulla
2012-06-23
Show Answer
Hi ,I am travelling city zhenjiang in ramdan month.Can you please suggest me a best hotel near to masjid (mosqe).It will be grate if you help me on this.if u find any details please send it to azamtulla@gmail.comThanks & Regards,Azam
Dear Azamtulla, Thanks for your question. There is a economy business hotel named Hotel Ibis Zhenjiang (In Chinese: 镇江宜必思酒店) with 8 minutes driving from Zhenjiang Chengxi Mosque (Address: NO. 84, Mosque Street, Daxi Road, Zhengjian, in Chinese 镇江市大西路清真寺街84号). The price for this hotel is around CNY250-290 per night in June. Nancy Nancy Deng replied on 2012-06-25
Hi , I am going to stay in sheraton hotel , No. 88 Beifu Road, zhenjiang. office address is : Office Address: Aleris Dingsheng Aluminum(ZhenJiang)Co.,Ltd. No. I Cai Jia Road JingKou Industrial Park Zhenjiang, Jiangsu Province 212141,China can any body suggest near masjid to above address. please send mail to azamtulla@gmail.com. Thanks & Regards, Azam. guest replied on 2012-07-05
April Offer $25 Coupon
Send your inquiry before Apr. 30, 2014, and we will email you a $25 coupon.
The coupon is valid till Dec. 31, 2014, for paying tour packages worth $250 or up.
The coupon cannot be used for paying flight tickets, train tickets, hotel rooms and day trips.
Travel Advice or Question? Ask us here
Zhenjiang Travel Guide

Zhenjiang Facts
Chinese Name: 镇江
Chinese Pinyin: zhèn jiāng
English Name: Zhenjiang
Location: East China
Latitude: 32° 20' N
Longitude: 119° 44' E
Area: 3,843 sq. km. (1,485 sq. mi.)
Time Zone: (UTC+8)
Area Code: 0511
Population: 2.7 milliom