Zhuhai Maps
Other City Maps
View Zhuhai details on Google map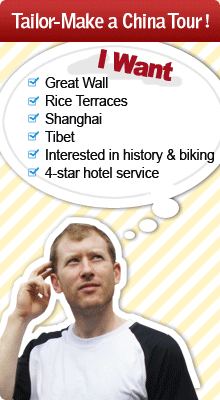 Planning a trip? Ask us here 800-2682918 (USA & CA)
86-773-2831999 (Int'l)
Q:
vera woon
Asked on 2013-09-05
Reply
I want to take high speed train from Guangzhou to Macao, where do I catch the train, how much is the ticket, do I have to book this train ride
Train is not workable between Guangzhou and Macau. You are suggested to take express bus to Zhuhai (Gongbei) for passing to Macau.
Carol Wang Replied on 2013-09-06
Q:
Patrizia Schulz
Asked on 2012-08-02
Reply
I have a question, I am a woma from Germany, I speak a little mandarin and good englisch, it is my first time in zhuhai, I stay from 15.9-24.9 there, I am plaining my trip, Can I do sightseeing alone or it is better to go with a group or a guide, my chinesgirlfriend are in worry about me that I am alone there,what is you advise? My hotel and fly is all booked and payed
Hi Patrizia Schulz,
Thank you for your inquiry. Since you can speak a little mandarin and good English, you can travel on your own. You don't need to worry about transportation, because it is very convenient. Macau is near Zhuhai. If you have double-entry visa, you could also go to Macau for sight-seeing. Click here of Zhuhai , Macau Tour website for reference:http://www.chinahighlights.com/zhuhai/tours.htm , http://www.chinahighlights.com/macau/tours.htm
Alice Cai Replied on 2012-08-03
Q:
Josephine Low
Asked on 2012-06-26
Reply
which area is the best for shopping?
Dear Josephine, There are many shops locatecd in Xiangzhou District, such as JUSCO, Zhuhai Department Store, Tax-Free Shopping Mall, Wanjia Department Store and etc. For more detail information about shopping in Zhuhai, please click this link: http://www.chinahighlights.com/zhuhai/shopping.htm As a travel agency, we are glad to arrange tours to Zhuhai or other city tours in China. Please feel free contact me at nancy@chinahighlights.net any time. Nancy Nancy Deng Replied on 2012-06-27
Zhuhai Travel Guide
Zhuhai Facts
Chinese Name: 珠海
Chinese Pinyin: zhū hǎi
Location: South of China
Latitude: 22° 17' N
Longitude: 113° 34' E
Elevation: 46 M (151 FT)
Time Zone : (UTC+8)
Area Code: 0756
Population: 1.5 million