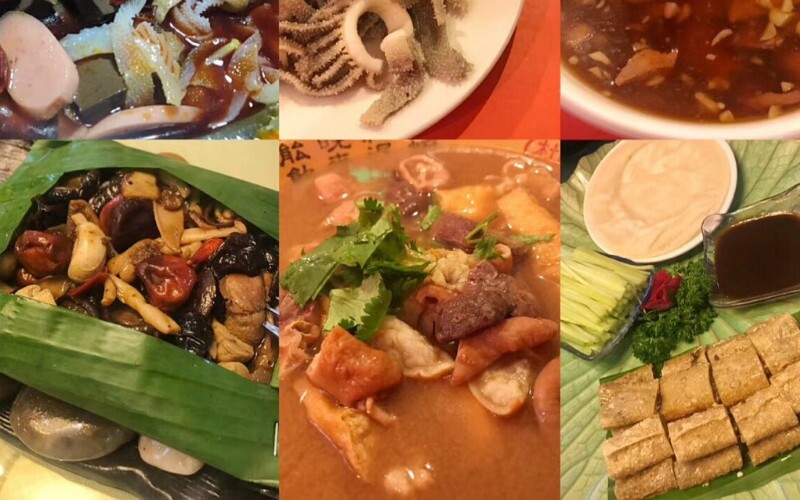 beijing
Beijing Traditional Food Sampling Night Tour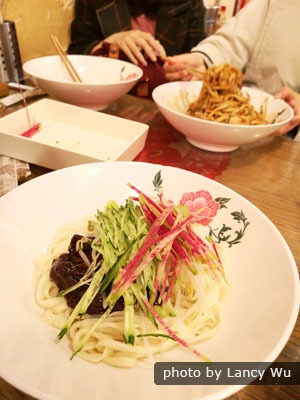 Beijing Noodles with Fried Soybean Sauce
Wouldn't it be interesting to get to know Beijing with your taste-buds? Prepare for a wonderful experience. During our Food Sampling Night Tour, you will sample eight kinds of traditional Beijing food and two locally popular drinks. If your taste buds are piqued, read on to start your tour right now!
Tour Highlights
Taste the famous Beijing meat pie, which looks like a palace doornail.
Try Mr. Shi's dumplings in his small restaurant tucked away in the hutongs.
Enjoy Peking roast duck in a restaurant of time-honored renown.
Taste royal court desserts that were loved by the famous Empress Dowager Cixi.
Itinerary (3 Hours)
We will not take you to the night market or the snack market, which are full of tourists. Instead, we have selected small restaurants loved by the locals for you to try out Beijing's traditional foods and snacks.
Start your journey with doornail meat pie.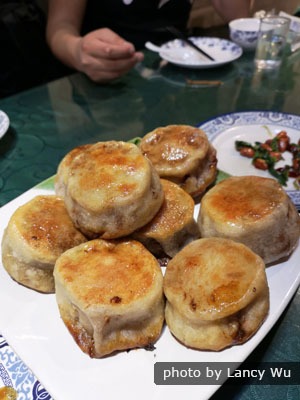 Doornail Meet Pie
We'll take you to a local restaurant that serves the authentic doornail meat (beef) pie. Almost all diners at the restaurant are locals. You can feel the Chinese dining atmosphere there.
The door nail meat pie is a traditional snack in Beijing and also one of Beijingers' favorite meat pies. It got its name because it was shaped like a nail on a door in ancient times.
Doornail meat pies are made by wrapping beef in pastry and frying it with oil. A cooked doornail meat pie is tender with a crispy crust and delicious taste. The crispy and thin skin and thick meat will make you salivate. It tastes even better if you dip it in vinegar.
While eating the pie, you must try drinking a bottle of Fanda, which is Beijing's special drink. After refreshing your mouth and stomach with Fanda, you'll be ready for the next delicacy.
Taste some unusual dumplings.
Have you tried chocolate dumplings? What about cheese dumplings? Mr. Shi's dumpling restaurant will give you a surprise!
This is an interesting place where you can see how traditional Chinese food has been influenced by Western culture. Listen to Mr. Shi's stories and try two different flavors of dumpling: a traditional flavor and one loved by expats in Beijing.
After saying goodbye to Mr. Shi, we will continue to the next local snack. Walk to a small yogurt shop and try a traditional Chinese yogurt loved by the emperors. Then prepare your stomach for your Peking roast-duck dinner.
End a good night with Beijing roast duck.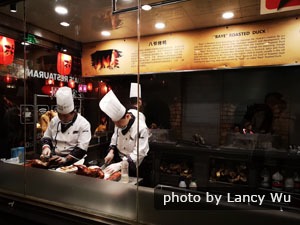 You can see how the chef cooks Peking Roast Duck.
Huajiayiyuan restaurant is the last stop. Featuring a traditional courtyard style and Beijing cuisine, it attracts both local citizens and celebrities with its delicious and exquisite food. It is one of the top 10 restaurants in Beijing. Don't forget to visit the roast-duck kitchen, where you can see how the chef cooks Peking roast duck.
Enjoy roast duck, noodles with fried soybean sauce, and three kinds of royal court desserts. Savor a truly fulfilling experience, filling your stomach and your mind with these Beijing flavors.
Trip Notes
1. Walking Distance
Hotel pick-up and drop-off are included in this tour. You will walk between the eateries. The total walking distance on this tour is about 2 km. The whole tour takes about 3 hours.
2. Smart Booking
Our tour will started at 6pm. We suggest combining this food tour with other sightseeing in Beijing, to make it more cost-efficient.
Eat Like a Local in Beijing with Us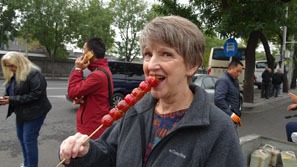 If you have any questions or needs, you can contact us. Our travel consultant will reply within 24 hours. Let us tailor-make a unique Beijing tour for you.
See our Beijing Traditional Food Sampling Night Tour - Our local guide will accompany you for the whole tour, explaining the history of the food and cooking methods for you. We take you to explore restaurants hidden in the hutongs, and you'll experience Beijing's nightlife throughout this night tour.
You may also be interested in our daytime hutong walking tours.
Related Articles

beijing
How to Plan a Trip to Beijing