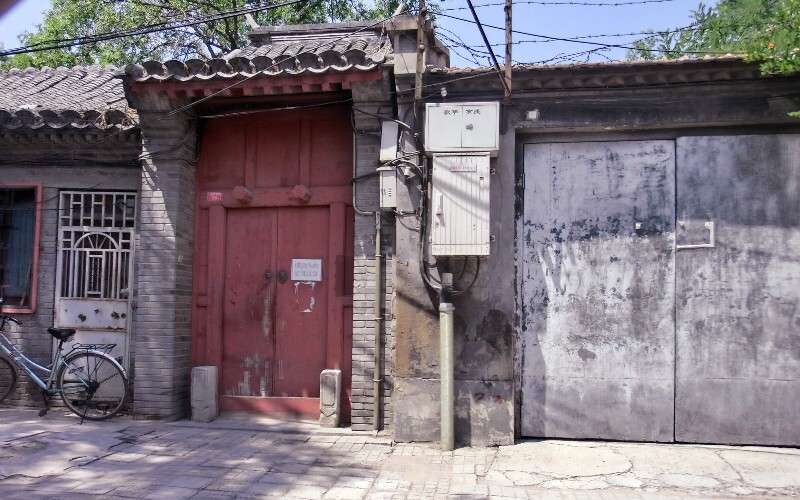 beijing
Hutong Half-Day Walking Tour - Discover the Lifestyle of Beijingers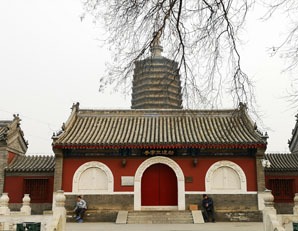 Tianning Temple
Want to see the typical lifestyles of Beijingers when walking in a traditional neighborhood? Just follow us.
This half-day walking tour can help you understand the lives of ordinary people in Beijing, such as their religious beliefs, daily food, hobbies, housing issues, and retirement situations, by visiting a Buddhist temple and a local market, and walking through a residential community, some hutongs, and a park.
Walking Highlights
Discover a non-touristy Buddhist temple, which has the oldest pagoda in Beijing.
Observe local people at a market doing their daily shopping.
Kick a shuttlecock or dance with local people in a neighborhood park.
Get to understand life in an old residential community and in an authentic hutong.
Itinerary - 2½ Hours
During this walking tour, everything you see and experience is authentic. These places are not packed with tourists so you can fully enjoy this quiet walking tour.
Start at the Tianning Temple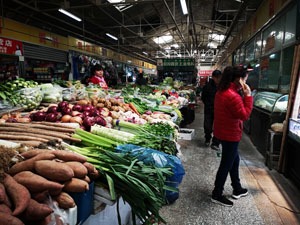 Local market
Exploring the religious beliefs of the local people is the starting point for your walking tour. You will discover one of the oldest temples in Beijing - the Tianning Temple, which has the oldest pagoda in Beijing. You will learn about the temple's stories and the religious activities that people like to take part in.
If your travel dates happen to coincide with a Buddhist festival, you will find it is quite busy in the temple. You can see local believers chanting the sutras together with monks. The abandoned thermal power plant next to the temple will highlight the effort that Beijing has made to protect the environment.
After visiting the Tianning Temple, you can go to a nearby local market. You will see food that locals enjoy eating, daily necessities, fish, and flowers that locals like to decorate their homes with. You will see a market that is completely different from one you would visit in your country.
Explore an Old Residential Community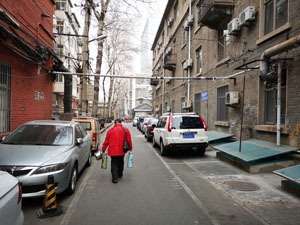 Old residential community
After exploring the religious beliefs of the local people, you will discover more about housing developments in Beijing by walking through a residential community that was built in the 1990s.
Your guide will explain how important a house is to Chinese people. You can also discuss the different values of houses to Chinese people and Westerners with your tour guide. The bulletin board will show you how the local government advocates for its policies and values.
Have Fun in Xuanwu Park
Next, you will go to Xuanwu Park where senior citizens congregate to do their exercises. You will get a close insight into what retired life is like for elderly people in China. They enjoy dancing, writing on the ground, playing Chinese chess, and having fun with their grandchildren, which may be quite different from activities that retired people would do in your country.
If you are fond of these activities, you can join in with them. The locals are always happy about this and will welcome you to join them.
End in an Authentic Hutong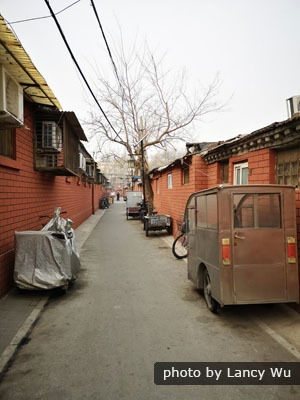 Hutong
Your walking tour will end in an authentic hutong. There are many famous hutongs in Beijing, which are commercialized. Where we take you to, however, is a place to see life in an authentic hutong. Senior citizens stand or sit in the doorways, talking. Beer vendors make a living by hawking beer on their tricycles. Bird cages are hung outside the doors.
You will visit the Diabolo Museum, which is tucked away in the hutong. You can enjoy a fresh experience in the museum and get a deeper understanding of Chinese folk culture.
Walking Tour Tips
1. Walking Distance
The walking distance for this tour is about 3 kilometers. The whole tour takes about 2½ hours.
2. The Suggested Time for This Walking Tour
We suggest doing this tour in the morning so you can sample the popular local breakfast dishes and be there when there are more people around.
3. Smart Booking
We suggest combining this walking tour with other sightseeing activities in Beijing to make it more cost-efficient.
4. Dress Accordingly
Wear loose-fitting clothes and comfortable shoes.
Enjoy Walking in Beijing with Us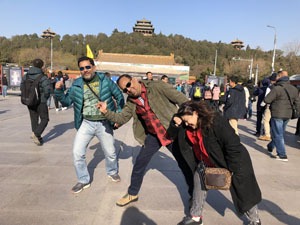 Learn more about best Beijing hutong tours and tailor-make your unique journey. See our recommended hutong walking tours:
Our Beijing-Life Discovery Walk; this lets you explore a neighborhood to discover the ordinary people's lives from their religious beliefs, daily food, hobbies, housing issues and situation in retirement.
Beijing Food Sampling Tour - this takes you sample eight kinds of traditional Beijing food and two locally popular drinks.
Related Articles

beijing
How to Plan a Trip to Beijing

tour planing
How China Highlights Selects Your Hotels