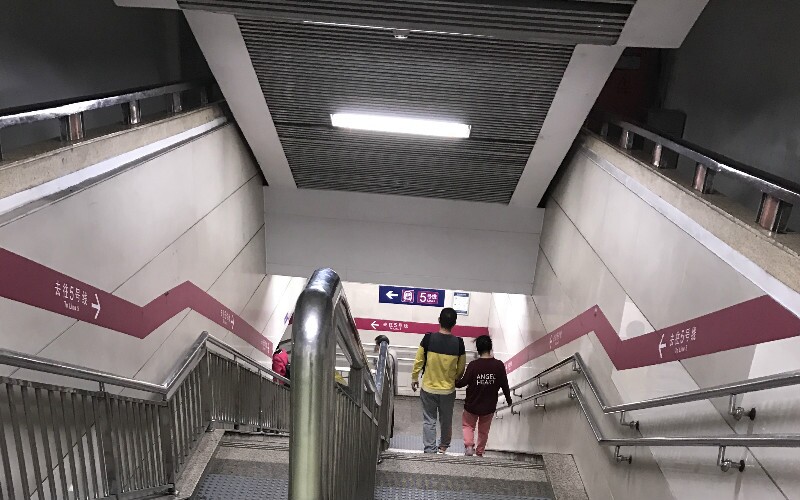 beijing
Beijing Subway Line 1
Beijing Subway Line 1 for Major Tourism Sites
Beijing Subway Line 1 is the most efficient way to travel through central Beijing as it lies underneath the city's main street with stops at major attractions (like Tian'anmen Square, the Forbidden City, and Wangfujing Shopping Street).
At 30.4 km (19 miles) long, Line 1 is the longest of Beijing's subway lines, stretching from Pingguoyuan to Sihuidong in east Beijing.
Major Stops on Line 1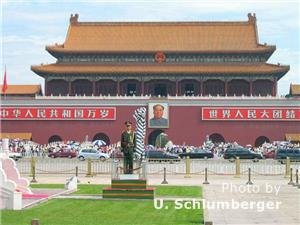 Tian'anmen Square
Although there are 23 stops on the line, most visitors will only travel between the Military Museum and Guomao stops. Reader boards and oral announcements of stops are in English as well as Chinese. Key stops on this portion of the line are:
Transfer stations are at: Fuxingmen and Jianguomen for Line 2, a loop line which mostly follows the Second Ring Road, and at Dongdan for Line 5, which is a north-south line, Xidan for Line 4, and Guomao for Line 10.
Train Times
The first train of the day from Pingguoyuan leaves at 5:10 a.m., 12 minutes after the first train from Guchenglu, with the last train departing Pingguoyuan around 10:55 p.m. The first train from Sihuidong heads west at 5:05 a.m., 9 minutes after the first train from Sihui, and the last train departs Sihuidong at 11:15 p.m. Trains run every few minutes in both directions.
Station
To Sihuidong
To Pingguoyuan
First Train
Last Train
First Train
Last Train
Pingguoyuan
05:10
22:55
05:40
00:11
Guchenglu
04:58
22:59
05:35
00:06
Bajiao Amusement Park
05:01
23:02
05:32
00:03
Babaoshan
05:04
23:05
05:29
00:00
Yuquanlu
05:06
23:07
05:26
23:57
Wukesong
05:09
23:10
05:23
23:54
Wanshoulu
05:12
23:13
05:20
23:51
Gongzhufen
05:15
23:16
05:17
23:48
Military Museum
05:17
23:18
05:15
23:46
Muxidi
05:19
23:20
05:13
23:44
Nanlishilu
05:22
23:23
05:11
23:42
Fuxingmen
05:15
23:24
05:10
23:40
Xidan
05:17
23:27
05:16
23:37
Tian'anmen West
05:19
23:29
05:14
23:35
Tian'anmen East
05:21
23:31
05:12
23:33
Wangfujing
05:23
23:33
05:10
23:31
Dongdan
05:25
23:35
05:08
23:29
Jianguomen
05:27
23:38
05:05
23:26
Yong'anli
05:30
23:41
05:03
23:24
Guomao
05:32
23:42
05:01
23:22
Dawanlu
05:34
23:45
04:59
23:20
Sihui
05:37
23:48
04:56
23:17
Sihuidong
05:40
23:51
05:05
23:15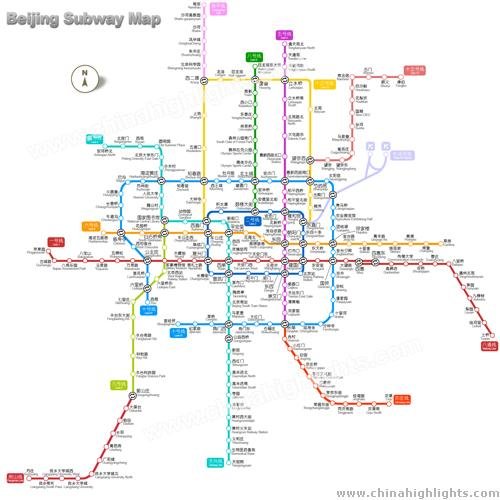 Related Articles

beijing
How to Plan a Trip to Beijing