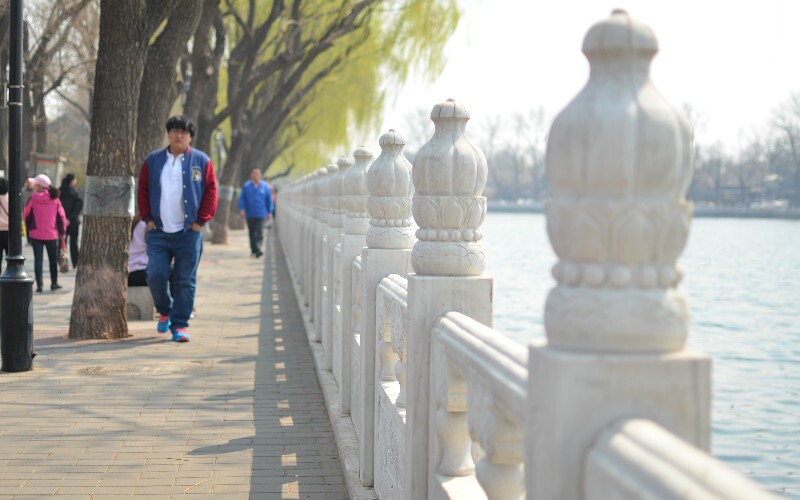 beijing
Beijing Weather - Best Time to Visit Beijing
light rain

10°C
Clear
humidity:10%
wind:10km/h
Sept 27
Wed
28-32°C
Sept 28
Wed
28-32°C
Sept 29
Thu
28-32°C
Sept 30
Fri
28-32°C
Beijing has a temperate and continental monsoon climate, with four distinct seasons and big differences in temperature between day and night.
The Best Time to Visit Beijing
Beijing is suitable for travel all year round. In terms of season, September to November is the best season to visit Beijing. 
Summer in Beijing is hot and humid, while winter is cold and dry. Spring and autumn are short and cool. 75% of the annual precipitation is concentrated in summer from June to August, with frequent showers in July and August. The coldest month is January at an average of -4 °C (25 °F), and the hottest month is July at an average of 26 °C (79 °F).
Throughout the year, there are many festivals which provide great opportunities for getting to know about local life and customs.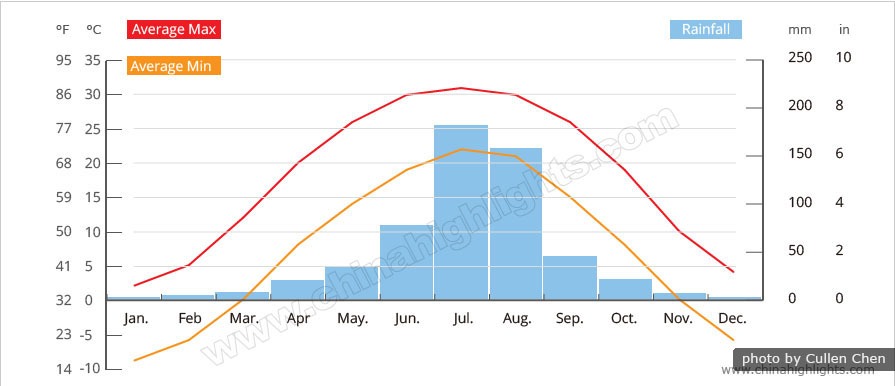 Spring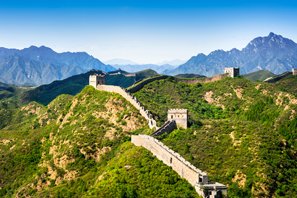 Weather: Spring is from March to May, with frequent intervals of rising and lowering of temperatures. There is much wind and dust in spring, and sometimes sandstorms.
Things to do: Spring is the season when flowers bloom. See places to see flowers in Beijing. May is a good time for spring outings and many shows and performances are concentrated in this month.
Summer
Summer Weather: Summer is from June to August, usually scorching with sizzling temperatures at noon. There are occasional downpours.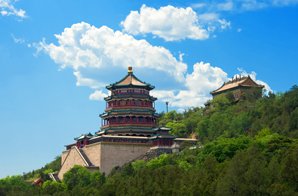 Clothing: Umbrella, sunglasses and sun screen are recommended. Wear any summer clothes, such as T-shirts, shorts and skirts.
Be aware: Summer is considered peak season, when hotels typically raise their rates and the Great Wall nearly collapses under the weight of marching tourists.
Things to do: Mountainous areas such as Jingdong Grand Canyon and Chuandixia Village near Beijing's suburbs offer much coolness to escape the summer heat. Leisurely boating on Kunming Lake at the Summer Palace, or riding a rickshaw to visit Hutongs (traditional neighborhoods), is also very pleasant.
Autumn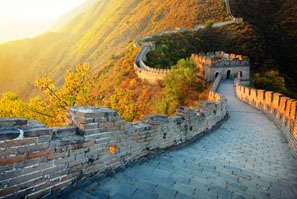 Weather: Autumn (September to November) is the most beautiful and pleasant season in Beijing. Though there are intervals of weather changes, it is generally comfortable.
Things to do: Climbing the Great Wall or seeing the red leaves at Fragrant Hill is recommended for this season. There are many places that you can go to see fall foilage in this season.
Winter
Weather: Winter is from December to February. It is cold and dry with occasional snow. The temperature is usually well below zero.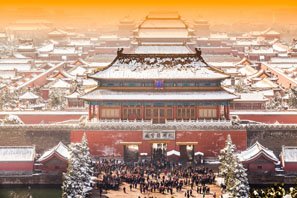 Clothing: Prepare down jackets, thick jeans and long johns, sweaters, hats and gloves. You might also need a mask to protect your nose on windy days.
Things to do: Eating steaming Mongolian hotpot can warm you up in winter. Celebrating a traditional Chinese New Year in the Hutongs, attending bustling temple fairs, and learning to make dumplings will surely give you an authentic experience of local people's life. See more on Beijing Winter Travel.
In addition you can enjoy skiing at Nanshan Ski Resort, Huaibei Ski Resort, and the Bird's Nest (the National Stadium, main venue for the 2008 Olympics Beijing). Also check out Top Ski Resorts in China.
Beijing Weather and Tourism Info by Month
Our Most Popular Beijing Tours
Have a look at our Beijing Tours for tour inspirations. Our tours can be customized.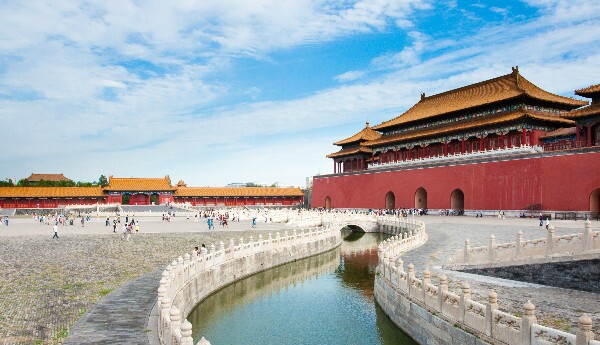 Emperor's Tour of Beijing
4-day
Enjoy a full exploration of Beijing's history and culture; This tour is specially designed to be flexible;
Start planning your tailor-made China tour by contacting ​one of our specialists...
Create My Trip
You Might Like
Related Articles

beijing
How to Plan a Trip to Beijing