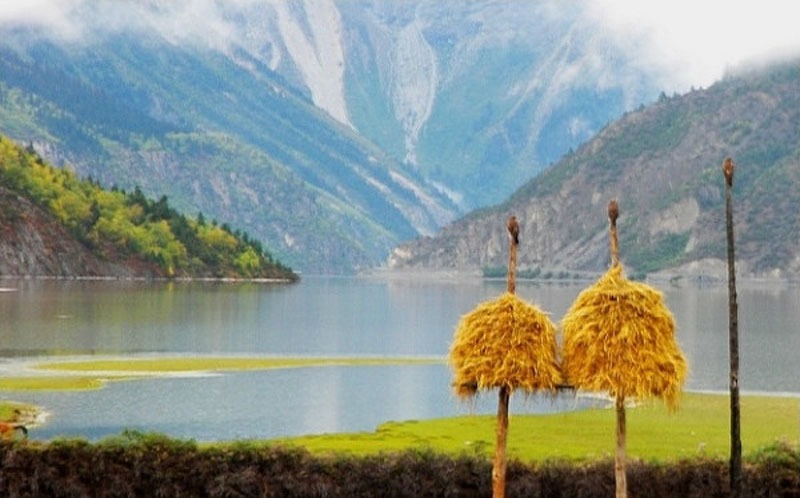 chamdo
Chamdo Travel Guide - How to Plan a Trip to Chamdo
Chamdo means "the confluence of water" in Tibetan. Chamdo Prefecture covers the eastern part of Tibet Autonomous Region, including the southern part of the Hengduan Mountains, the upper-middle reaches of the Jinsha River, Lancang River (the Mekong), and Salween River (Nujiang). Chamdo Prefecture, containing beautiful landscapes and unique ethnic customs, is well worth a visit.
Location: Chamdo Prefecture covers an area of 108,600 square kilometers (41,900 square miles). It borders Sichuan Province to the east, Yunnan Province to the southeast, Nyingchi Prefecture to the southwest, Nagqu Prefecture to the northwest and Qinghai Province to the north. The Jinsha River is the border between Sichuan and Chamdo Prefecture. It is the pivot connecting Tibet, Qinghai, Sichuan, and Yunnan, and enjoys a very important strategic position.
Population: There are 11 counties in Chamdo Prefecture with a total population of about 666,700 at the end of 2011. There are 28 ethnic groups in Chamdo Prefecture including Tibetan, Han (Chinese), Hui, Naxi, and Lhoba. Tibetans account for 95.5% of the population.
History
Chamdo Prefecture is the center of Kham (a historical region), and the birthplace of the Khamba culture. Built in 1444, Qiangbalin Temple is a temple of Geluk Tibetan Buddhism, and the first temple in Kham.
The Kanuo site in Chamdo County is an archaeological site of the Late Neolithic Age with a history of 4,000 to 5,000 years. It is one of the three sites of ancient cultural remains in Tibet, and provides detailed material for the research of primitive culture of Tibet.
The Ancient Tea-Horse Road passed through Chamdo Prefecture.
Natural Resources
Due to the geological folding in Chamdo Prefecture there is a mineralized zone rich in nonferrous metals. There are about 100 varieties of minerals, of which 37 varieties of minerals are proven reserves. Yulong Copper Mine in Jiangda County is the second largest copper mine in China. It is easy to strip mine and contains reasonable quantities of gold, silver, iron, molybdenum, and lead.
There are there main rivers in Chamdo Prefecture, so it is rich in hydropower resources. It is also covered with dense forest, which is abundant in Chinese herbal medicine.
Ranwu Lake is one of the most beautiful lakes in Tibet. Three-Color Lake in Bianba County is a special lake divided into three parts that are yellow, black, and white separately.
The fertile Bangda Grassland is the producing area of caterpillar fungus and other important medicinal plants.
Travel Essentials
Transport: National roads 317 and 318 and provincial roads 302 and 303 cross Chamdo Prefecture from east to west, and national road 214 from north to south. Bangda Airport, at an altitude of more than 4,300 meters (14,100 feet), is the highest airport in the world. (It will be replaced by the Nagchu Daren Airport in the future.) Bangda Airport has flights to Chengdu and Lhasa.
Weather considerations: The best tourism months are May, June and September. Places near Bangda Aaiport can be visited in all seasons. Others located in high mountains and canyons are mostly blocked by snow from November to March. It is the rainy season in July and August and there are many debris flows and landslides at that time.
Related Articles

travel guide
The Top 10 China Travel Destinations in 2021

about us
Company History