Xiamen Airport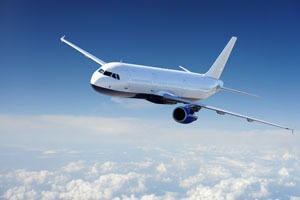 Xiamen International Airport Group Co., Ltd.(XIAGC) is a state-owned conglomerate affiliated directly with the Xiamen Municipal Government. At present, it manages three airports, namely, Xiamen Gaoqi Airport, Fuzhou Changle Airport and Longyan Guanzai Mountain Airport with the total asset of about RMB 4.8 billion. 
Its core business is ground handling services for civil aviation (agent for passenger and cargo transportation, passenger terminal, and cargo terminal), with supplementary businesses covering commerce and trade, hotel, advertising, investment, and real estate development. With the authorization of the government, the Company functions as the regulatory authority of the airport.
Located on the northeastern tip of Xiamen island - a garden on the sea, and at the center of the South Fujian Golden Triangle Area, facing Taiwan across the sea and flanked by seawater on three fronts, Xiamen Gaoqi International Airport is blessed with favorable geographic conditions with a superb environment and air clearance.
Opened on Oct. 22, 1983, Xiamen Gaoqi International Airport is one of the ten busiest airports in China. In 2003, the airport handled a total of 4.2965 million passengers and 150,300 tons of cargo and mail. The inbound and outbound international passengers totaled 915,000, ranking fourth for 17 consecutive years nation-wide. 
The airport has direct air links with 71 cities, of which, 58 are domestic and the rest are international and regional cities. Xiamen Gaoqi International Airport has become an important aviation hub with air links to the whole country (including Hong Kong, Macao and Taiwan), Southeast Asia, Japan and South Korea.
As a 4E airport, Xiamen International Airport is capable of accommodating Boeing747-400 jumbo jets on its 3,400-meter runway, 3,300-meter parallel taxiway and seven connecting ways; its 250,000 m2 apron is sufficient to accommodate 40 jumbo jets simultaneously. Its 149,000 m2 passenger terminal is large enough to handle 10 million passengers annually. With the construction area of 30,000 m2, the cargo terminal is able to handle 150,000 tons of goods per annum.
Fuzhou Changle International Airport is the first modern airport constructed with self-raised capital by local government and was put into use in June, 1997. Fuzhou is a coastal city located in Southeast China and is the political, economic and cultural center of Fujian province, an inhabitancy to many returned overseas Chinese as well. 
The airport has witnessed rapid growth of passengers and cargos since its opening. At present, it serves more than 50 air routes connecting Hong Kong, Kuala Lumpur, Thailand etc. and has direct links with 40-odd cities. In 2003, Fuzhou airport handled 2.5439 million passengers, among the top 20 Chinese airports in terms of passenger throughput.
Being a 4E airport, Fuzhou International Airport is able to accommodate long-range aircraft as Boeing 747-400 operated in its full payload. Its runway is 3,600 meters long and 45 meters wide; the taxiway has the same length as the runway but 23 meters wide. The apron, the passenger terminal and cargo terminal occupy 230,000 m2, 137,000 m2 and 17,500 m2 respectively.
Longyan Guanzai Mountain Airport is located in West Fujian, a place endowed with ample tourism resources. It is a regional airport targeted mainly to tourists, with handling capacity of 140,000 passengers and 800 tons of cargos. 
The passenger terminal and apron cover 2,500 m2 and 16,000 m2 respectively. As a 4C airport, it is able to accommodate Boeing 737-300 operated with its full payload on the 2,400-meter long runway. The airport was opened to navigation on April 25, 2004.
Chinese Name: 厦门高崎机场
Airport Code: XMN
Website: www.xiagc.com.cn
Address: Dailiao Road, Huli District, Xiamen City
Chinese Address: 厦门市湖里区埭辽路
Telephone: 86-0592-5706017
Taxi Directions
Please drive me to Xiamen Airport, thank you!
请送我到 厦门高崎 机场,谢谢
Airport Location
To Gulangyu Island: