The majestic Forbidden City (now also known as the Palace Museum), is symbolic of ancient China, and is recognized as the largest wooden architectural complex in the world.
First built between 1406 and 1420, the Forbidden City was the imperial headquarters of the Ming and Qing dynasties, from 1420 to 1912. Its long history has rendered it the guardian of numerous architectural treasures and cultural relics.
Tour Itinerary
The Forbidden City is a precious cultural heritage in China and the whole world. The museum is closed every Monday. Otherwise, opening hours are as follows:
. Peak season (April 1st – October 31st): 08:30 – 17:00
. Off season (November 1st – March 31st): 08:30 – 16:30
Since October 10th, 2017, entrance tickets have only been available online. You can book tickets on the official website of the Palace Museum (only in Chinese so far), or via a travel agency like China Highlights.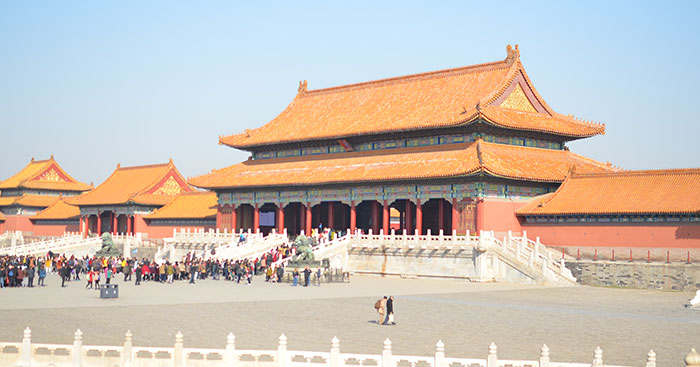 Please Note:
1. To protect cultural relics, the museum is closed every Monday.
2. A maximum of 80,000 entrance tickets are released every day
3. Tickets are available for purchase 10 days in advance.
4. Passports or ID cards are needed when booking tickets and entering the Forbidden City.
5. You can change or cancel the ticket before the date of visit.
Tips:
1. The documents for entering the Forbidden City are your passport and a paper ticket.
2. Please show your passport at the Comprehensive Service Window and then you will get the paper ticket.
3. The bilingual note below might help you find the window:
Chinese: 你好,请问综合服务窗口在哪里?
English: Excuse me, where is the Comprehensive Service Window, please?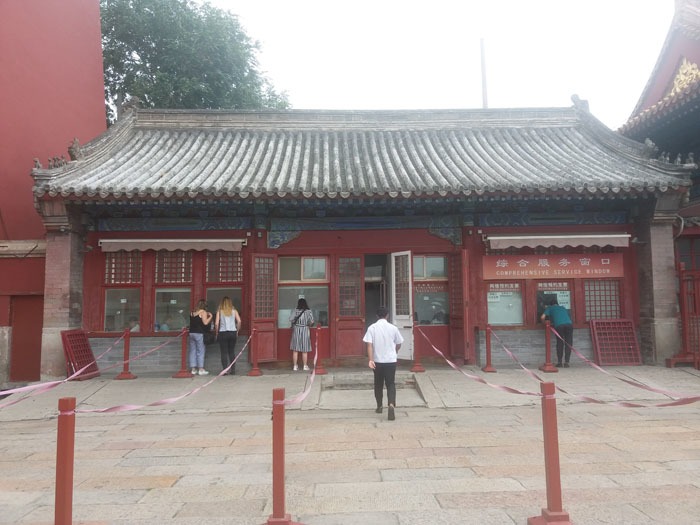 Comprehensive Service Window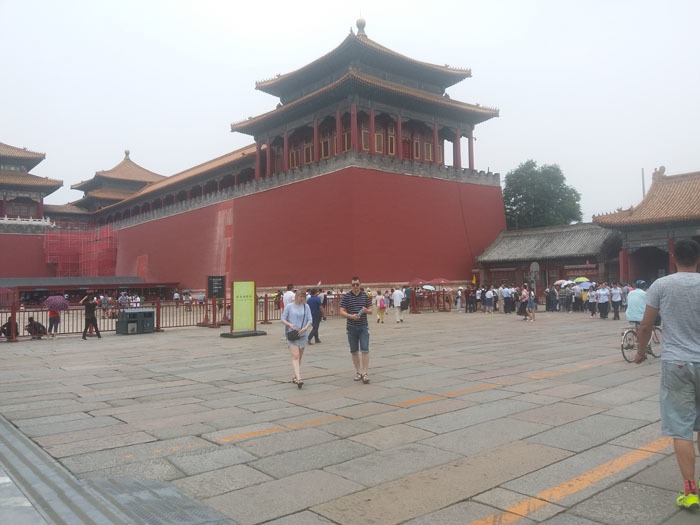 Ticket Check Gate
Tour Price
Per Person
Peak season (April 1st – October 31st)
Off season (November 1st – March 31st)
Book This Tour
Exclusions
Food and drinks
Hotel pickup and drop-off