Explore one of the world's architectural wonders on this full-day tour to the Great Wall at Simatai, which is the only section that retains the original appearance of the ancient Great Wall. Breakfast and lunch are included in this tour.
Highlights
See the wild section of the Great Wall at Simatai
Walk for 3 hours, crossing through 10 ancient towers
Appreciate the amazing landscape surrounding the Great Wall
No-shopping group tour
Knowledgeable English-speaking tour guide
Authentic Chinese lunch
Tour Itinerary
You will be picked up at your hotel lobby between 05:30 and 07:00 hrs, and then driven to the Simatai section of the Great Wall. A simple breakfast is offered on the way.
Simatai is bordered on the west by the Jinshanling Great Wall. It is 110 km northeast of downtown Beijing. The 19-km wall is rough to climb, but splendid to view as it meanders up and down mountain ridges that seem to have been sliced on both sides by a huge axe.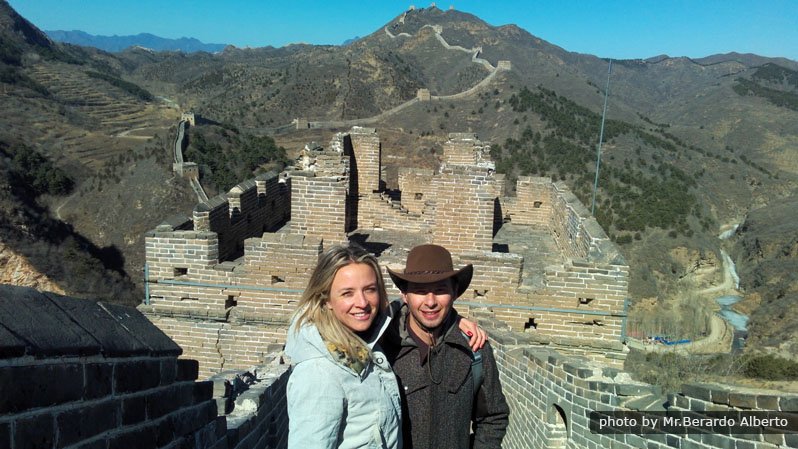 This section of the Great Wall is divided into 2 parts by the Simatai Reservoir. We hike up the east part to the 10th watchtower (6 of the other watchtowers are not open for visitors, due to safety concerns). Afterwards you can walk down or (at your own expense) take a cable car down.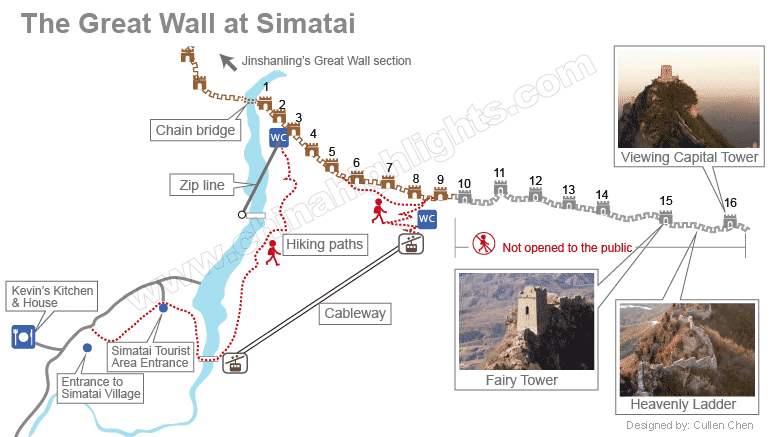 After a late lunch, you will be transferred back to Beijing. The coach will stop along the way at the main subway stations downtown. The tour guide can help you take a taxi back to your hotel (at your own expense).
Please note: The guide will pick you up at your hotel in Beijing within the 2nd ring road. If your hotel is beyond the 2nd ring road, please meet your guide at McDonalds beside Exit C of Dongzhi Men subway station.
Tour Price
1 person
2-3 persons
4-5 persons
6-9 persons
> 10 persons
loading....
Book This Tour
Inclusions
Breakfast & lunch
All the entrance fees
Air-conditioned coach
Exclusions
Cable car
Tips to the guide and driver
Other personal expenses
Special Notes for a Seat-in-a-Coach Tour
A seat-in-a-coach tour minimizes costs because expenses are shared among a larger group.
Seat-in-a-coach tours are operated by local business partners of China Highlights around China. China Highlights chooses business partners by strict quality standards. The service of a seat-in-a-coach tour may be not as considerate as that of a private tour sometimes.
Visiting one or two shops or markets is always included in a seat-in-a-coach tour, but you don't have to buy anything.
A seat-in-a-coach tour usually consists of more than 10 people. You will have a local guide. We will pick you up at some appointed hotels at the appointed time. In contrast a private tour provides a private car and guide. And we will pick you up at your hotel.