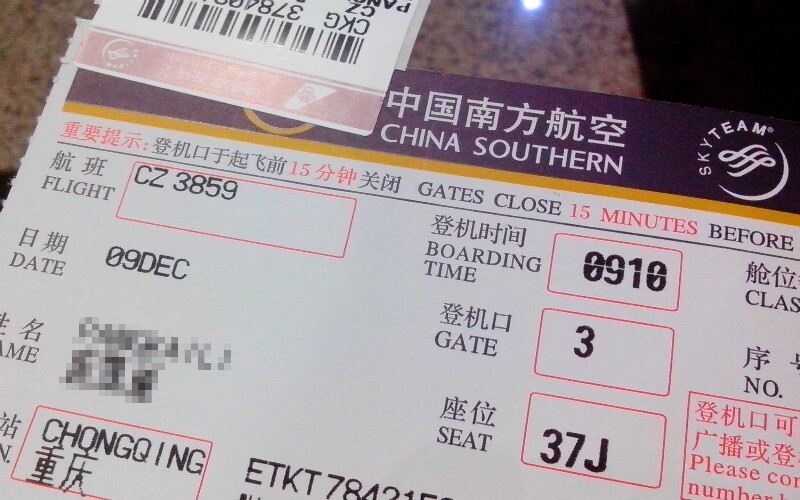 faq
FAQ on Information for Book Flight
Information for Book Flight FAQs
What documents are required to book and travel within mainland China?
To travel within mainland China, you will need to show your official government ID and visa at all hotels and airports. These official government IDs may include Passports (for foreigners), People's Republic of China Resident ID Cards, Home-Visiting Certificates (for compatriots from Hong Kong and Macao), Taiwan Compatriot Travel Certificates, Residence Permits, and other Travel Permits. If you are traveling to Tibet, a special Tibet Visa is also required.
What documents are required if travel to Tibet?
Chinese passengers can board the flight to Tibet with their government ID card. Non-Chinese passengers need both a passport (or other appropriate government ID) and Tibet Permit. Please make sure you have Tibet permit in hand or you will be rejected to board the plane to Tibet.
Can pregnant women fly?
It is generally thought to be safe for pregnant women to fly, and airlines do not usually restrict pregnant women up to their 7th month of pregnancy. However, for their safety, airlines often require that pregnant women in their 8th month of pregnancy or later should not fly without medical certification.Women in their 8th month of pregnancy or above can usually only board after receiving airline pre-approval. If the flight is necessary, you should bring two copies of a signed doctor's permission letter together with any relevant application form to the airline. The doctor's letter should include the passenger name, age, pregnancy date, expected delivery date (EDC), journey date, and any special care needed.
How to book cheap flights in China?
1. Try to book or purchase early The earlier you book, the more discount you can get. When booking or purchasing tickets in advance (also known as advance tickets), you can usually have five choices, namely reserving 15, 30, 45, 60 or 90 days ahead. It is always the case that tickets reserved 30 days ahead have a bigger discount than those reserved 15 days ahead. It is of great risk to purchase tickets within 10 days before the flight departure, although the airline may increase the discount if the sales volume is less than required because of customers canceling. Early ticket purchasing and booking thus are highly suggested. 2. Choose Off-Season Flights Typically Mondays, Tuesdays or the periods before and after a Golden Week (May Day Holiday, National Holiday and Chinese New Year) are the cheapest times to fly (off-season). Most airlines offer a relatively big discount. Additionally, late-night flights and early-morning flights tend to be discounted as well. However, the impact of large number of business travelers traveling causes late-night flights to Guangzhou and Shanghai to be more expensive than early-morning flights. 3. Buy an E-ticket Online Many online airfare ticket brokers offer a lower price, about 5%-10% below regular rates. Furthermore, buying an E-ticket online can cut the cost of airline agent fees. China Highlights offer very favorable flight discounts, and our professional trip advisors will help you and make sure that your booking process is worry-free. Please search and book China flights at https://www.chinahighlights.com/china-flights/ 4. Connect-Flight Tickets are Less Expensive than Direct Flight Tickets Since some of the direct lines are operated by one single airline, discount tickets are rarely offered. On the other hand, the connecting-flight is almost as convenient as the non-stop lines and its price is often 300-800 yuan lower per ticket. For example, when flying from Guangzhou to Lhasa, you can first take flight from Guangzhou to Chengdu, and then transfer flight to Lhasa. 5. Choose an Airline Stay with the same airline during your entire trip to receive round-trip or connecting fare discounts. Under normal circumstances, flights on China Southern Airlines to Guangzhou, flights on China Northwest Airlines to Chongqing, flights on Hainan Airlines to Sanya or Haikou, and flights on China Eastern Airlines to Shanghai are relatively cheaper compared to taking other airlines.
I am a member of a frequent flyer program in my home country. Can I accumulate points when booking flight tickets on Chinese airlines?
Four major Chinese airlines, Air China, Shanghai Airlines, China Southern Airlines, and Dragonair currently belong to international frequent flyer programs and it is therefore possible to accumulate points for flights on these airlines. Claim your points Our travel advisor will ask if you are a member of a frequent flyer program, remember to advise your membership information and tell her your member number. Show your member card before you board the flight and your points will be confirmed within 2 months. If you do not get you points in this way it is possible to claim point by contacting the air company to which the flight you took belongs, at a later date. You need to keep your ticket or a copy of your e-ticket and your boarding pass until the miles your points are confirmed. Air China and Shanghai Airlines are members of Star Alliance. China Southern Airlines belongs to Sky Team. Star Alliance Members The Star Alliance is the largest airline alliance in the world. At present, there are 20 members: Air China, Air Canada, Air New Zealand, ANA, Asiana, Austrian, Bmi, LOT Polish Airlines, Lufthansa, Scandinavian Airlines, Singapore Airlines, South African Airways, Spanair, Swiss International Airlines, TAP Portugal, Thai Airways Intl, United Airlines, US Airways, Shanghai Airlines, and Turkish Airlines. See Air China Mileage awards. See Shanghai Airlines Mileage awards Sky Team The SkyTeam is the second largest airline alliance. There are 11 members: Aeroflot, Aero Mexico, Air France, Alitalia, China Southern Airlines, Continental Airlines, Czech Airlines, Delta Airlines, KLM, Korean Air and Northwest Airlines.
What kind of food is served on flights in China?
The domestic flights usually provide food service for customers. Food varies depending on the flight time but is usually a light snack served with a choice of tea, juice or water. A meal will be provided if you take flights is during the meal time. The standard of food is generally very average. Vegetarians can ask for a special meal when booking.
Related Articles

travel guide
The Top 10 China Travel Destinations in 2021

about us
Company History