Chinese Festivals and Events
China Festivals in February
Chinese people celebrate a seemingly endless number of festivals during the course of a year. Have a look at all festivals celebrated in this month.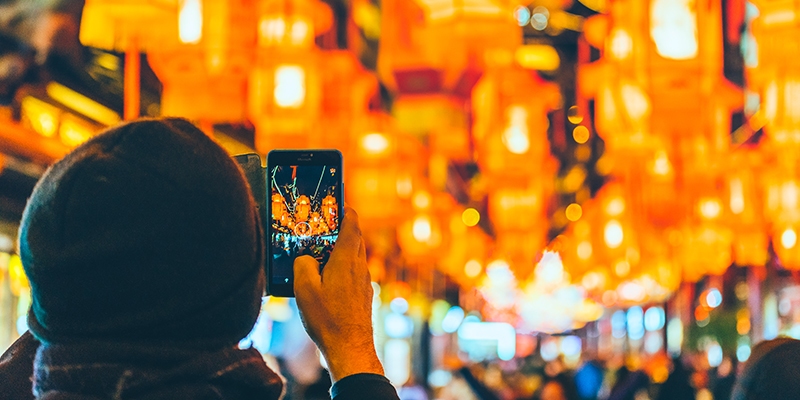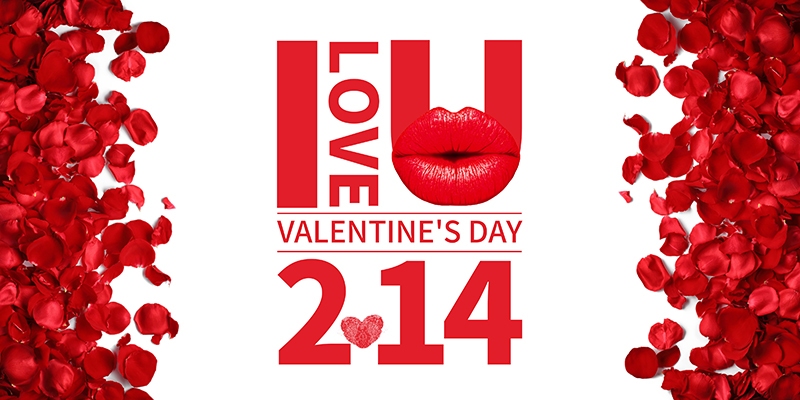 Valentine's Day in China
It is really difficult to confirm the exact time when Western Valentine's Day was introduced into China. However, Western Valentine's Day is widely celebrated ...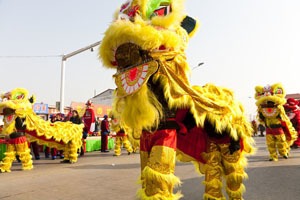 Beijing's Top 10 Temple Fairs - Popular at Chinese New Year
Traditional temple fairs are an important Chinese custom that are often held around the temples during Chinese New Year (in late January or February). Many people go to the temple fairs for ritual praying, snacks, and buying crafts. It is a great chance to get close to traditional Chinese culture.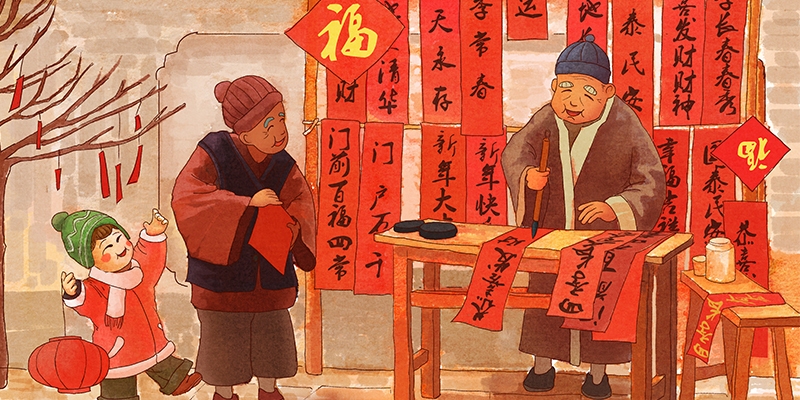 Chinese New Year (Dates, Traditions, Animal Signs )
Chinese New Year (within 15 days of February 12) is also called Spring Festival. It is the most important festival to Chinese people. Many activities are held to celebrate the festival, such as dragon dances, setting off firecrackers, making dumplings, etc.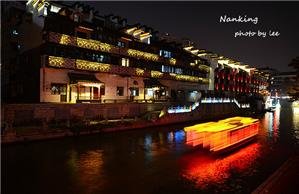 Qinhuai International Lantern Festival
Location: Nanjing at the Confucius Temple in Jiangsu ProvinceThis interesting festival has a long history. It was traditionally held between the Chinese ...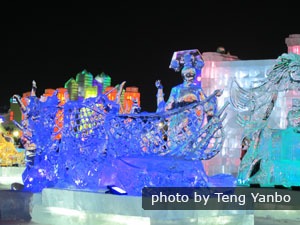 Yuyuantan Park Ice and Snow Festival
In January, Yuyuantan Park hold its annual ice and snow festival, which is becoming larger each year. The festival provides many traditional and interesting winter activities like snow sledding, a maze, snow transporters, and a children's world for visitors.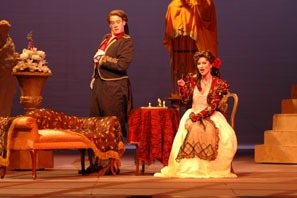 The Hong Kong Arts Festival 2021
The Hong Kong Art Festival has proved to be a unique yearly cultural feast for local and international tastes since it was founded in 1973. Numerous world-class music and dance performances are shown during the festival.
Lantern Festival in Chengdu
The Lantern Festival officially ends the Lunar New Year celebration in China. While the Lantern Festival is held throughout the country, one of the most ...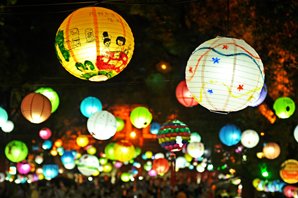 Zigong Lantern Festival
Zigong Lantern FestivalAs one of China's Historical and Cultural Cities, Zigong is called Lantern Town of the South Kingdom. Zigong Lantern Festival ...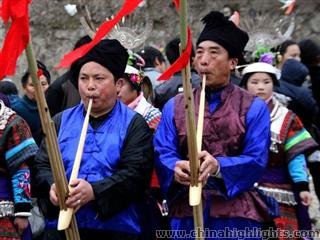 The Lusheng Festival
The lusheng is a traditional Chinese reed instrument. Lusheng Festival in Kaili, Guizhou is the most influential and grandest of the Miao ethnicity festivals. The girls dress up in their best costumes and symbolic silver headdresses, while the boys carry their lusheng to play at the Lusheng Stadium.
Related Articles

Chinese Festivals and Events
Longqing Gorge Ice and Snow Festival

Chinese Festivals and Events
Mid-Autumn Festival Dates in China for 2020, 2021, 2022

beijing
Forbidden City