China Festivals in March
Chinese people celebrate a seemingly endless number of festivals during the course of a year. Have a look at all festivals celebrated in this month.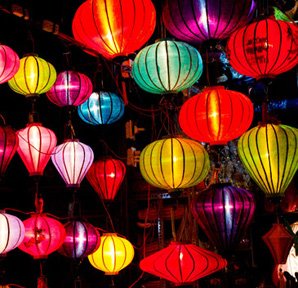 Mar. 02, 2018 to Mar. 02, 2018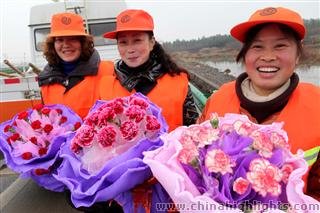 Women's Day in China
Every year, China celebrates International Women's Day on March 8. Slightly different from the day's original focus of celebrating women's economic, ...
Mar. 08, 2018 to Mar. 08, 2018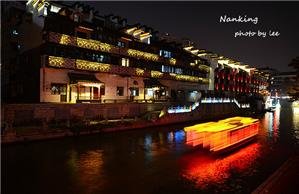 Qinhuai International Lantern Festival
Location: Nanjing at the Confucius Temple in Jiangsu Province This interesting festival has a long history. It was traditionally held between the Chinese ...
Feb. 16, 2018 to Mar. 02, 2018
Longqing Gorge Ice and Snow Festival
Longqing Gorge Ice and Snow Festival is a smaller version of the Harbin Ice and Snow Festival, held from mid-January to the end of February. The theme changes every year, but tourists always have the chance to see massive, interesting, beautiful, and spectacular ice sculptures.
Mar. 02, 2018 to Apr. 16, 2018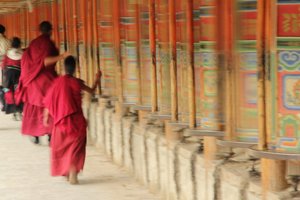 Labrang Thangka Festival in Xiahe
The Labrang Thangka Festival is an important festival at the old Labrang Monastery that was one of the six leading monasteries of the Geluk tradition ...
Mar. 10, 2018 to Mar. 10, 2018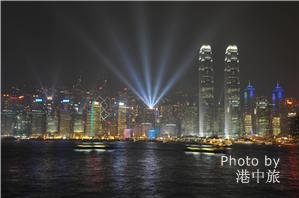 The Hong Kong Arts Festival
The Hong Kong Art Festival has proved to be a unique yearly cultural feast for local and international tastes since it was founded in 1973. Numerous world-class music and dance performances are shown during the festival.
Feb. 2018
Lantern Festival in Chengdu
The Lantern Festival officially ends the Lunar New Year celebration in China. While the Lantern Festival is held throughout the country, one of ...
Mar. 02, 2018 to Mar. 02, 2018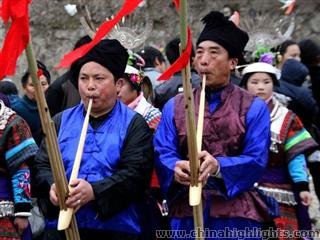 The Lusheng Festival
The lusheng is a traditional Chinese reed instrument. Lusheng Festival in Kaili, Guizhou is the most influential and grandest of the Miao ethnicity festivals. The girls dress up in their best costumes and symbolic silver headdresses, while the boys carry their lusheng to play at the Lusheng Stadium.
Mar. 03, 2018 to Mar. 07, 2018

Shanghai Peach Blossom Festival
During Shanghai Peach Blossom Festival, held in March and April, visitors can enjoy beautiful peach blossom and Chinese culture at the same time. Many ethnic folk musicians perform traditional Chinese music plays in a park called Chengbei Folk Peach Orchard.
Mar. 23, 2018 to Apr. 20, 2018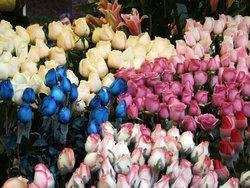 Guangzhou's 2018 Spring Festival Flower Fair
Guangzhou, also known as "Flower City", holds a yearly Spring Festival Flower Fair that attracts millions of people from home and abroad. The streets are decorated with numerous fragrant and beautiful flowers.
Feb. 13, 2018 to Mar. 03, 2018
Polo Birth Festival Temple Fair
Polo Birth Temple Fair has been one of the largest folk fairs in China since about 1,900 years ago. It is a temple fair linked with an interesting legend of a magic rooster called Polo. People who go to the fair can buy a paper Polo chicken.
Mar. 27, 2018 to Mar. 29, 2018