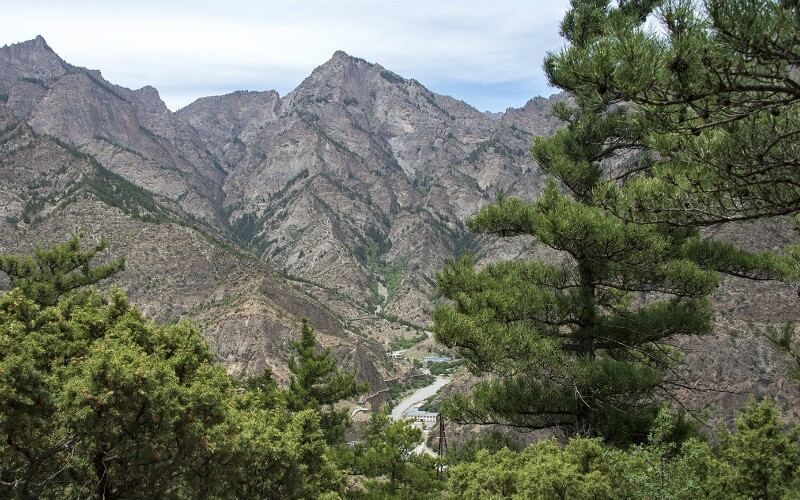 Chinese Festivals and Events
Flower Festival
"Hua'er", which literally means "flower" in Chinese, refers to a type of folk song performed by ethnic groups in west China's Qinghai, Gansu, Ningxia and Xinjiang Provinces.
The Hua'er Festival is celebrated across areas of Qinghai, Ningxia, and Gansu Provinces, particularly in Qinghai Province. In this province, celebrations of the Hua'er Festival continue from the fifth lunar month to the tenth lunar month.
The Hua'er Festival held on Wufeng Mountain (Five Fingers Mountain), 40 kilometers from Xining in Qinghai Province, is the grandest in scale and most famous.
The day before the festival, early risers are busy with setting up tents, and most are businessmen scrambling for a business opportunity.
On the day of the festival, people from the surrounding villages dressed in holiday customs assemble on the mountain. There, people sing Hua'er to each other, expressing their love for life, and entertain and enjoy themselves. Young people sing Hua'er to their beloved ones to show their affection. Folk bands take the opportunity to allow their instincts to play freely. Each festival usually holds a singing competition that attracts hundreds of thousands of hua'er lovers. The winner of the competition is given the honor, " King of Hua'er" by the local people. The melodious rhythm of folk music and the admiring applause of listeners hang on the mountain. Visitors can hardly resist the temptation to join in the celebrations.
Most people believe that the tradition of the Hua'er Festival has been handed down since the Ming Dynasty. In the very beginning, "Hua'er" referred to "teenagers" who were fond of singing folk songs. To avoid discovery by their parents, they sang in the hills and fields, also a tradition of the festival. Now, the festival showcases a variety of folk songs in the area, putting on display the different features, such as partly colored beats and multi-changing tempos and rhythms. The contents of the folk songs include both complicated stories and impromptu expressions of emotion.
Related Articles

Chinese Festivals and Events
The 10 Top Places to Explore on the Ancient Tea Horse Road

Chinese Festivals and Events
Zamling Chisang (Samye Dhoede) in 2020

travel guide
The Top 10 China Travel Destinations in 2021

kungfu
Chinese Kung Fu