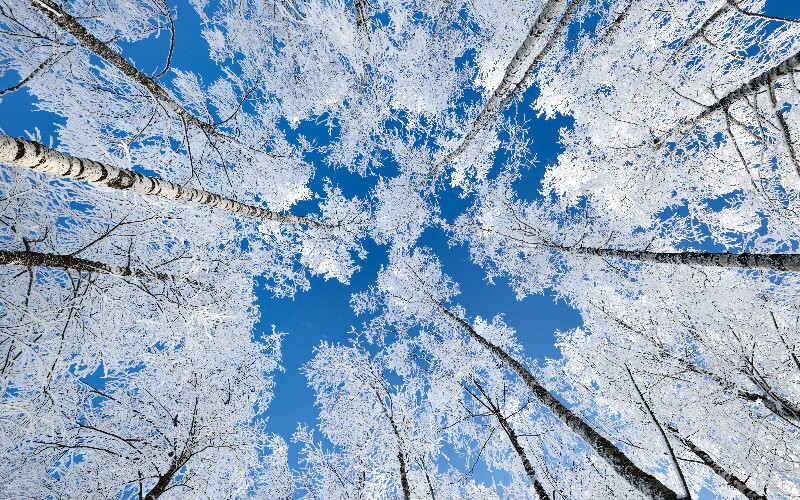 Chinese Festivals and Events
Jilin Rime Ice and Snow Festival
Since 1991 Jilin has held the Rime Ice and Snow Festival each year. With the theme of "Rime", Jilin Rime Ice and Snow Festival has become a unique festival in north China with special features.
Activities in the festival are rich and colorful. In the day tourists go to Songhua River Ski Resort, the largest city ski resort in China, to enjoy skiing, sledding, and driving snow mobiles. You can also go to Songhua Lake to ride a horse-drawn sleigh and watch the winter swimming performance.
At night watching ice lanterns is the top choice of tourists. The most attractive ice lanterns are "the three lanterns of Jilin": the ice lantern, the colorful lantern, and the river lantern.
The ice lantern has the straightforward style of the northeasterner. The colorful lantern is both vintage and elegant, but also has modern features. The river lantern is the most special one, and is floated in the river. It is a spectacular and impressive sight at night to see thousands of lanterns in the Songhua River, lighting up the trees on the river bank beautifully.
During each Rime Ice and Snow Festival, activities including ice lanterns, the Colorful Lantern Garden Party, the Floating of River Lanterns, a Fireworks Show and Barge Parade, large-scale economic and trade fairs, ice and snow sports, the Northeast Yangko Performance, culture festivals of the Manchu and Korean minorities, and the Kanto flavor food festival attract a great many tourists from all over the world.
The festival combines these activities and the beauty of rime ice and snow to bring tourists a great deal of magic flavor and happiness.
Related Articles

Chinese Festivals and Events
9 Best Places to Celebrate the Mid-Autumn Festival in China

Chinese Festivals and Events
10 Things You Should Not Give as a Chinese New Year Gift

Cultural diversity
10 Movies to Watch Before Going to China

chinese-food
Chinese Food