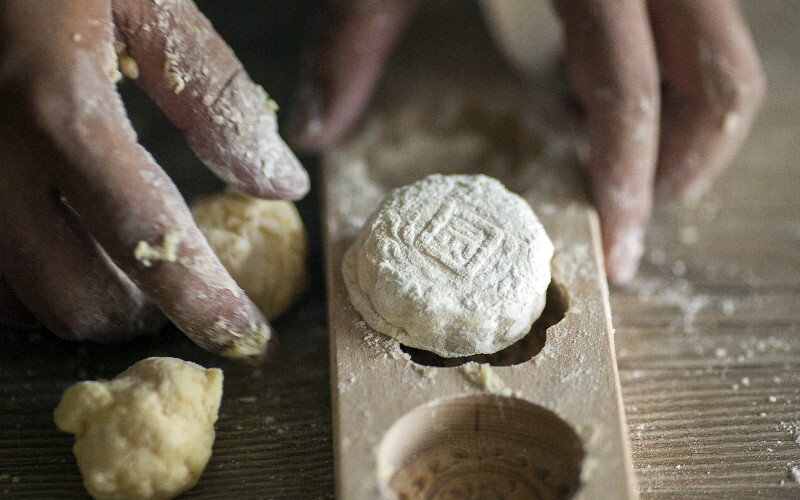 Chinese Festivals and Events
FAQs about Chinese Mooncakes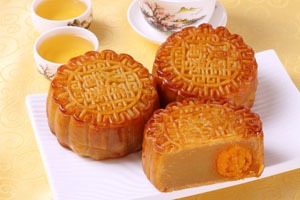 Mooncakes are a kind of Chinesecold pastrypie and are the traditional food eaten during China's Mid-Autumn Festival. Mooncakes have a long history and enjoy a wide popularity. Below are six frequently asked questions about mooncakes.
1. How long can a Chinese mooncake last before going bad?
The consume-by date of a commercial mooncake ranges from 10/15 days to a few months, 10 months, or even longer. It depends on the packaging, filling, the ratio of the ingredients, and the storage temperature. Different brands of mooncakes have different expiration dates.
A homemade mooncake can usually last for a week as long as it's refrigerated.
To ensure the quality of your mooncakes, please buy them from reputable retail outlets or supermarkets. Check the expiry date before eating a mooncake.
2. How are mooncakes made?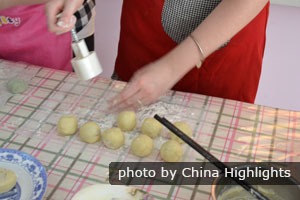 A mooncake consists of a pastry skin and some filling. First, make the pastry case with dough and syrup in equal proportions. Then choose your favorite ingredients to make the filling. Next, put the paste into a round mold so it starts to take shape. The mooncake can then go into the oven for baking.
The exception to this is the process for making a snow skin mooncake. Its dough and fillings are cooked in advance and then put into the refrigerator after being molded into shape.
All the ingredients can be found easily in supermarkets.
3. Is it okay to eat mooncakes at other times of the year?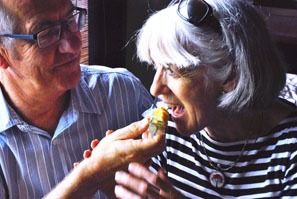 It's okay to eat mooncakes outside of the Mid-Autumn Festival although not many people actually eat them other than during this festival.
Most of the mooncake manufacturers produce mooncakes once a year and only start making them when the Mid-Autumn Festival is approaching. So it can be difficult to buy mooncakes when it isn't the Mid-Autumn Festival.
4. Are there regional differences in Chinese mooncakes?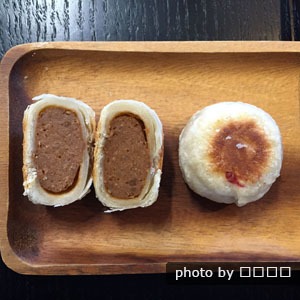 Suzhou-style Mooncake
Yes, there are different regional styles and flavors of mooncakes across China. It's difficult to accurately estimate how many types and flavors of mooncake there are.
The most popular mooncakes in China are: Cantonese-style mooncakes, Hong-Kong-style mooncakes, Beijing-style mooncakes, Suzhou-style mooncakes, Yunnan-style mooncakes, and Chaoshan-style mooncakes.
Read more on Chinese mooncakes to learn about the differences between the stylesand flavors.
5. Which kind of Chinese mooncake is the best?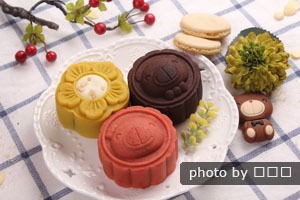 As an old saying goes, it's different strokes for different folks. As the traditional food of the Mid-Autumn Festival, mooncakes have developed various styles and flavors throughout history. The classic favorite with seniors is 'five kernel roast pork' flavor.
Here are the top 10 flavors of mooncakes, which are well received and popular in China, including traditional flavors and new products.
6. Why are mooncakes so rich in calories?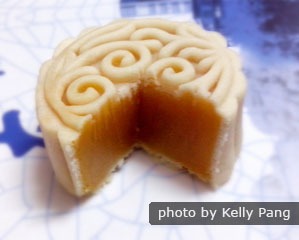 Snow Skin Mooncake.
The main ingredients of mooncakes are rich in sugar and carbohydrates.
Amooncake's exterior is made of flour, oil, and sugary syrup. The fillings vary but the ingredients are also normally high in sugars.
This kind of calorie-rich festive delight is only served once a year.
Related Articles

Chinese Festivals and Events
Shanghai International Music Fireworks Festival

Chinese Festivals and Events
China Festivals in January

Chinese language
Chinese Language