Foshan Attractioins
Foshan is famous for its developed pottery and ceramics. Except for a few temples and an ancient pottery-making center, the Nanfeng Ancient Kiln in Shiwan, the city has nothing of interest to offer travelers.
A visit to Foshan can be combined with tours to Guangzhou, as the two cities are near each other.

Foshan Ancestral Temple
Accolades Old temple of Foshan's protector deity now preserved by the government. Chinese Opera and martial arts performances. Martial Arts Museums. Features The temple is about 3,000 square meters o..

Xiqiao Mountain
Xiqiao Mountain is an extinct volcano which has been sleeping for billions of years. It is located in the southwest of Nanhai Area in Foshan City. As a national scenic area, it enjoys marvelous scenery. There..

Shiwan Ancient Pottery Center
Features Shiwan in Guangdong Province was an ancient pottery and ceramic production center in past empires, and it is still known for its ceramics craftsmen. Archaeological investigations show that the are..

The Baishui Waterfall
For tourists to mainland China who are interested in seeing breath-taking sites and waterfalls, the Baishui Village Waterfall of Zengcheng is definitely a destination to keep in mind. China's Greatest Wate..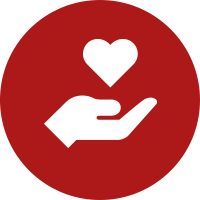 Your Wellbeing is Our Priority.
1-to-1 travel expert
Vaccinated guides
Private Rides
Your Trip is Perfectly Planned.
No crowds
Exclusive Exciting Experiences
Your Booking is Risk-Free.
No cancellation fee
Free changes