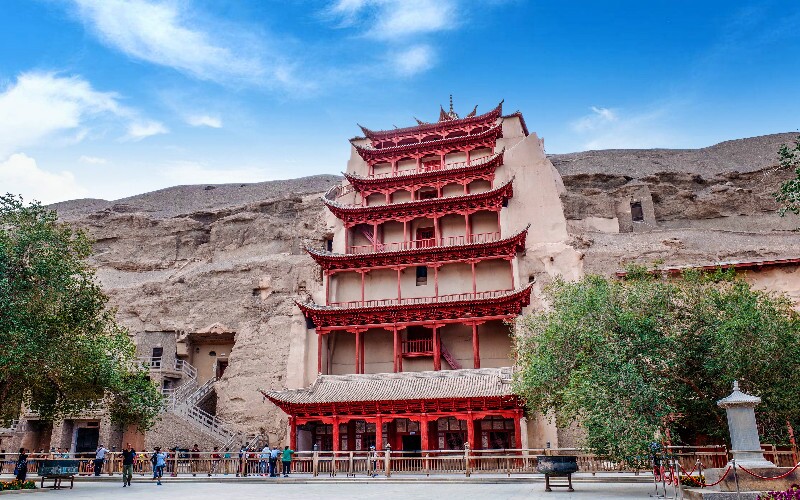 gansu
Gansu Map
Gansu is located in Northwest China and its provincial capital is Lanzhou.
With a total area of 453,700 square kilometers, Gansu was one of the important birthplaces of the Chinese nation and Chinese civilization, and one of the birthplaces of traditional Chinese medicine.
It takes 1½ hours to fly from Gansu to Beijing.
Gansu Location Map

Gansu Attractions Map
The site of the Mogao Caves in Gansu Province was one of the earliest grotto sites in China. It embodies the Buddhist culture. There are various beautiful murals in the caves, which are hard to find in other places.
Jiayuguan is the westernmost part of the Great Wall. It is built from earth and looks very majestic. It is difficult to find such an intact section of the wall in other areas.
In Gansu's Shuilian Cave, you can not only see desert scenery but also a beautiful landscape. Mingsha Mountain and Crescent Spring scenic area is the most worthy attraction in Gansu. It is surrounded by desert landscapes on all sides.
There is a lake composed of spring water in the middle, which is crescent-shaped and very beautiful.

Gansu Province Map

Gansu City Maps

Related Articles

about us
Company History