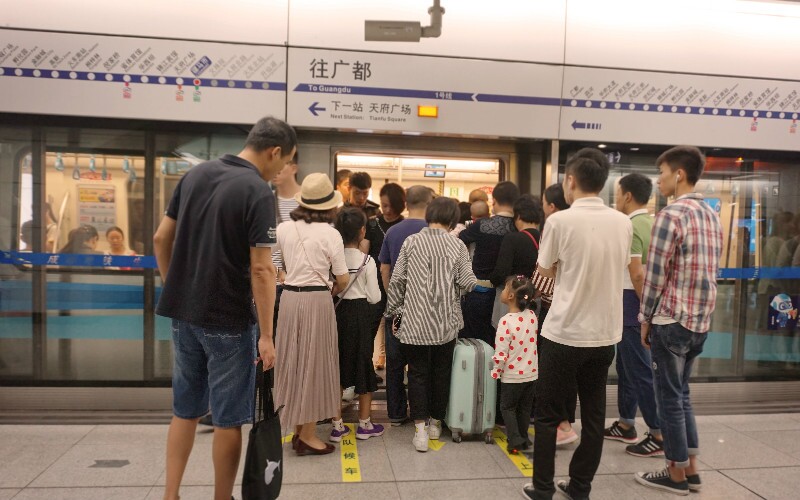 transportation
Guangzhou Subway Line 7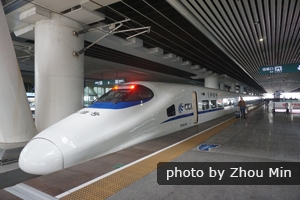 Guangzhou South Station
Line 7 (广州地铁7号线 Guǎngzhōu Dìtiě Qī Hào Xiàn) is one of the 11 operational metro lines of the Guangzhou Metro as of 2016. It is a new short 17 kilometer line with 9 stations that goes east and west across Panyu District that is a popular residential district for expats. It will begin operation in 2016.
It is an important for tourists mainly because it goes to the Guangzhou South Station that is a bullet train hub station for southeastern China. The station has fast bullet train lines that allows quick and economical transportation to many popular tourist areas around the country.
It also goes to Hanxichanglong Station near Chimelong Resort that is by far Guangzhou's most popular foreign tourist spot. The color of Line 7 is pink.
An Introduction to the Stations of Line 7
Higher Education Mega Center South 大学城南: Line 7 starts at this station that is an interchange station for Line 4. Line 4 goes north to south from Tianhe District in the central city to Nansha.
Going westwards, the stations are Banqiao Station 板桥, Yuangang Station 员岗, and Nancun Wanbo Station 南村万博.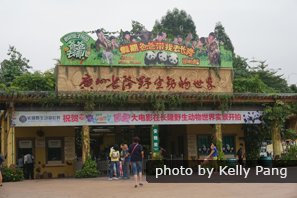 Chimelong Resort
Hanxichanglong Station 汉溪长隆 is an interchange station for Line 3. From the station, people can walk to the large Chimelong Resort or take a free shuttle bus for a short trip. Chimelong Resort is notable for having one of China's best circuses (or the best), one of the best amusement parks, and maybe the best safari park and zoo in one place together with large golf and resort facilities.
Continuing westwards, the next stations are Zhongcun Station 钟村, Xiecun Station 谢村, and Shibi Station 石壁.
Guangzhou South Railway Station 广州南站 is the terminus station. It is an interchange station for Line 2 that is an important north and south route for tourists.
At present in 2016, there is a high speed G-Train line between this station and Shenzhen North. It is faster than the D-Train between Guangzhou East Station and Luohu Station on the border with Hong Kong, but trains leave less frequently, which makes a big difference in journey time. Most tourists traveling to Hong Kong or Luohu will want to take the D-Train. But those going to Bao'an and the Shenzhen International Airport will prefer the G-Train.
Other bullet train lines go to Beijing in 8 hours or more, to Zhuhai, and to Maoming.
Related Articles

guangzhou
Top Free Things to Do in Guangzhou

tour planing
How China Highlights Selects Your Hotels