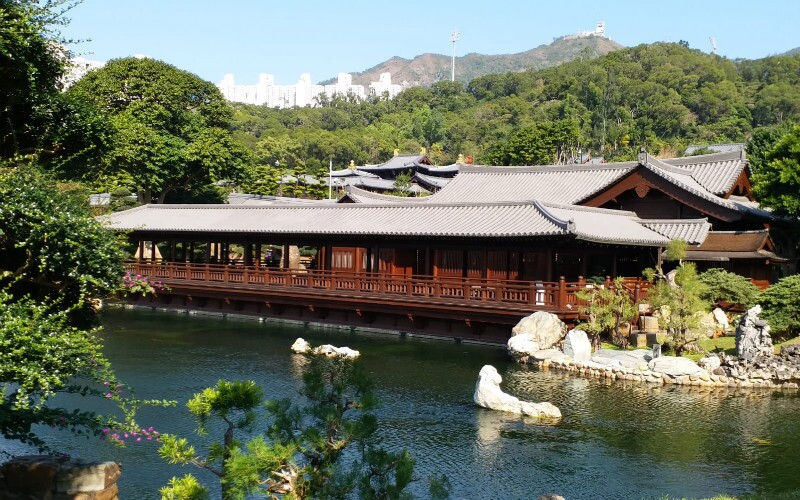 Hong Kong
Nan Lian Garden
Accolades
Nan Lian Garden is a replica of Yishouju Garden from the Tang Dynasty.
The plants and other displays in the garden are all valuable pieces of art.
Features
Nan Lian Garden is located at No.60, Fengde Ave, Diamond Hill, Kowloon. It has an area of 35,000 square meters and is managed by the Chi Lin Nunnery, a non-profit organization. Visiting Nan Lian Garden is free.
The layout of Nan Lian Garden is water-based, and its theme is natural. The garden has flowers, plants, and garden buildings, giving visitors the feeling that they are back in the Tang Dynasty. Nan Lian Garden is a god-given gift in such a busy city like Hong Kong.
History
Nan Lian Garden was designed and began construction in 2003, and was completed in 2006.
Transportation
Subway: Kwun Tong Line - get off at the Diamond Hill station
Bus: 3B, 10, 11, 11C, 38, 42C, 61X, 62X, 70X, 74A, 74X, 75X, 80, 82X, 84M, 85C, 85M, 89, 89B, 89C, 91, 91M, 92, 258D, 259D, 286M, 671, 796B, NR906, E22, E22A
Mini bus: 19, 19M, 70, 72
Tips
Visiting Nan Lian Garden is free.
There are some restrictions when visiting the garden. Visitors are not allowed to bring any food or drink into the garden except for pure water; take group pictures; turn back and walk the way they've already walked; chase each other in the garden; be taken into the garden; bring a tripod when taking pictures.
Related Articles

about us
Company History