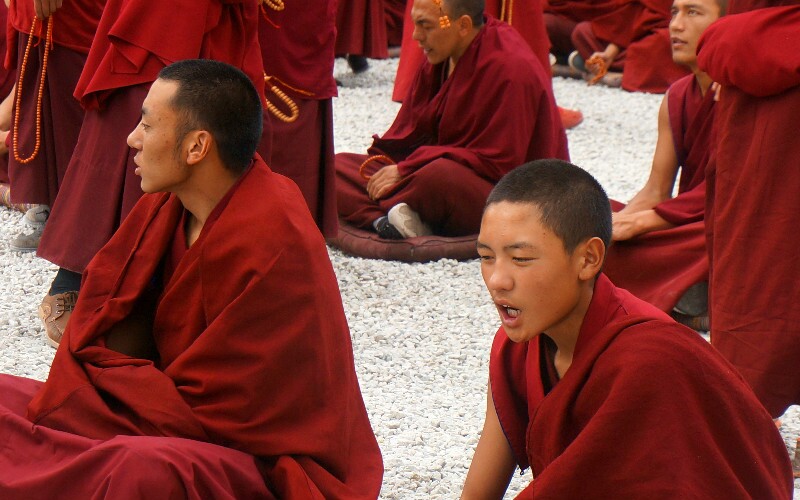 Lhasa
The Trugo Monastery
Located 4,500 meters above sea level
One of the best-preserved monasteries on the bank of the sacred lake, Mapam Yumco Basin
Has a history of over 400 years
Features
Trugo Monastery is one of the best-preserved monasteries on the bank of the sacred lake, Mapam Yumco Basin. Prayerful palmers from all over the world visit the sacred lake every year and spend days walking around the lake. Some of them even sell their property to get enough money for their trip.
The Trugo Monastery is over 1,400 km from Lhasa. It can only be accessed via off-road vehicle or truck. The architectural style of the monastery is quite simple. Like other monasteries in Tibet, it has white walls and black windows with red windowsills. The monastery has a particularly striking presence beside the blue lake.
Best time to visit: the best time to visit Trugo Monastery is from June to August. After this time, the rainy season begins and the road to the monastery becomes loblolly and difficult to pass. During winter and spring, heavy snows make the monastery impossible to access.
History
Trugo Monastery has a history of over 400 years. It was destroyed during the 1960s and rebuilt in 1985. The original monastery was built by a master from bKa'r Gyud as a shelter beside the lake for shamans to rest while on pilgrimage. The monastery was extended by passers-by and grew into the size it is today.
Transportation
The monastery can only be reached by off-road vehicle or truck, and it takes at least two days to get there from Lhasa. China Highlights can help customers arrange a tour to visit the monastery. Need a travel advisor?
Tips
There are no restaurants on the way to Trugo Monastery from Lhasa, and you need to bring food and supplies with you.
Taking photos within the monastery is not allowed.
There is only one guesthouse near the sacred lake, and accommodations are limited. You may need to share a room with other tourists or palmers.
Fishing is not allowed in the sacred lake.
Do not try to climb the mountains, such as Memo Nani Snow Mountain, without a professional local guide or proper equipment.
Related Articles

travel guide
The Top 10 China Travel Destinations in 2021

about us
Company History