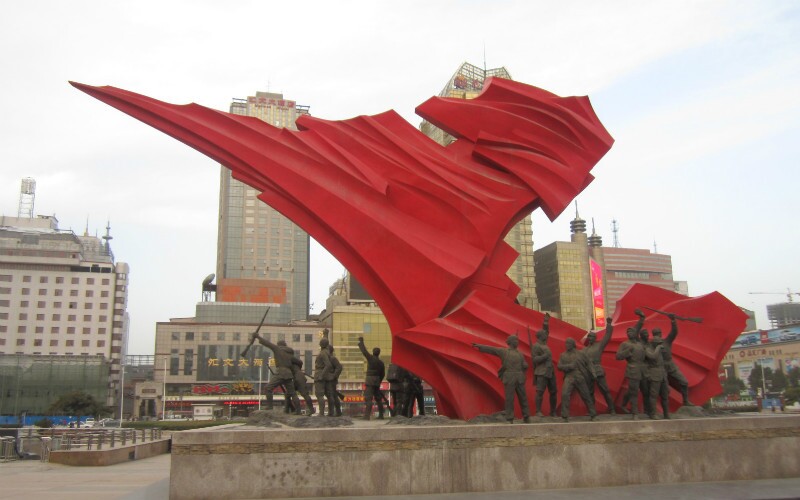 Shijiazhuang Travel Guide - How to Plan a Trip to Shijiazhuang

Shijiazhuang, the capital city of Hebei Province, is the political, economic, cultural and transportation center of the province. It is also an important provincial industrial base and one of the national cotton textile bases. Lying in the intersection of three main railways in China and with highway network connected with Beijing, Taiyuan, Cangzhou and etc., it is undoubtedly an important transportation hub of China.
Shijiazhuang is a city grown out of a village. Shijiazhuang means the village of Shi family in Chinese. One hundred years ago, Shijiazhuang was a village consisting of six streets, six temples, four wells, 150 households, and 600 people. During one hundred years, it has become a regional center of politics, economy, and culture center.  Now it is an important city lying at the southern gateway of Beijing, located in the halfway between Shanxi Province and Shangdong Province.
Almost all of its dramatic development is attributed to the two railways  constructed in the early 20th century, namely the Beijing to Wuhan railway, and the Shijiazhuang to Taiyuan Railway. Shijiazhuang is at the intersection of these two railways. After the completion of the railways, Shijiazhuang developed into a town from a village. Its strategic position was further strengthened by the construction of the Shide Railway in 1940. Ever since, it has accelerated its advances both in economy and urban construction. In 1968, Shijiazhuang was established as the capital city of the province in replacement of Baoding city. Now it is a modern metropolis with a population of nearly 9 million and residents of 40 nationalities.
The long-standing central-China culture left behind plenty of cultural relics here:  nine pavilions, four pagodas, eight temples, and twenty-four golden memorial archway in Zhengding, a county-level city of Shijiazhuang; the oldest and well-preserved stone arch bridge Zhaozhou Bridge which is renowned as the first bridge under the heaven in Zhao County; the first village of folk-custom tourism; the famous patriotic education base Xibaipo Village.
Besides, the magic nature has created many beautiful natural scenes: the Cangyan Mountain known for its natural scenery and humanistic sights; the Tianzhu Mountian known as the northern Guilin in China; Wuyuezhai national forest park; and other resorts and provincial forest parks.
Tourism industry in Shijiazhuang City is quite developed. Many places of interest have been included in the Guinness World Records. For example, the largest Chinese character inscription Gui (Gui means returning home in Chinese) measure 97.7 meters high and 49 meters wide, commemorating the historic event of Hong Kong's return to motherland in 1997. Another example is the decorated archway carved with 1999 mascots, built by the local villager in Pinshan County to commemorate the return of Macao in 1999 and the arrival of the new millennium.
Weather
The climate in Shijiazhuang is of a continental monsoon type. From late autumn to early spring, it is very dry and windy with little rainfalls. In summer it is very hot. The most agreeable time is September and October when it is sunny and mild in temperature.
Nevertheless, for fans of folk arts, the best time to visit the city is in the Lantern Festival (the15th day of the 1st month according to the Chinese calendar). On that day, there are many folk art performances on stage.
Shijiazhuang is one of the transportation hubs of China. It is very convenient to get to many places of China, such as Beijing, Hong Kong, Macau, Guangzhou, Shenzheng. If your time permits, Shijiazhuang is really worth a one-day tour or a half-day tour.
Post Office
Post Office of Shijiazhuang
Address: No.216, East Zhongshan Road
Post code: 050011
Tel: 86-10-68391639
Hospitals
The First Hospital of Shijiazhuang city
Address: No.36, Fanxi Road, Chang'an District
Tel: 0311-6044912 6042277
The Second Hospital of Shijiazhuang
Address: No.52, Huaxi Road, Xinhua District
Banks
Hebei Branch, Bank of China
Tel: 0311-7884690 7883069
Sub-branch, Hebei Branch, Bank of China
Address: No.80, Xinhua Road, Shijiazhuang city
Tel: 0311-87866705
Airport Sub-branch, Hebei Branch, Bank of China
Address: No.469, West Heping Road, Shijiazhuang city
Tel: 0311-87049241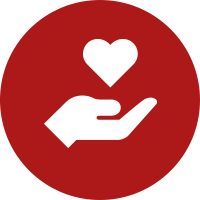 Your Wellbeing is Our Priority.
1-to-1 travel expert
Vaccinated guides
Private Rides
Your Trip is Perfectly Planned.
No crowds
Exclusive Exciting Experiences
Your Booking is Risk-Free.
No cancellation fee
Free changes