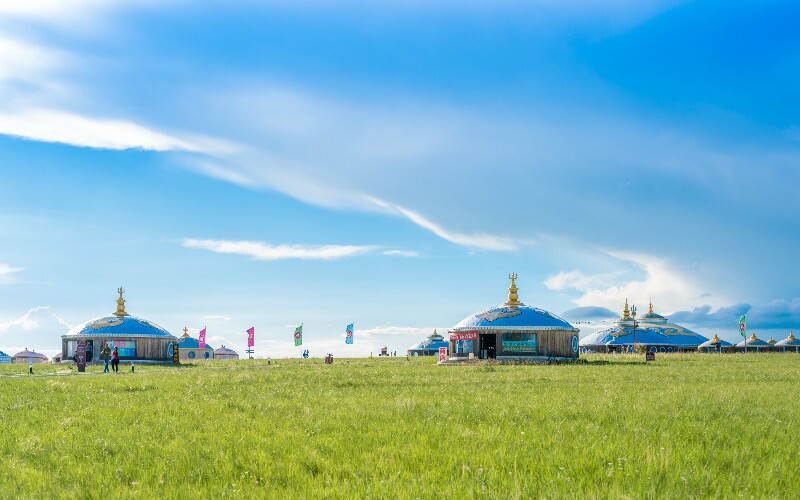 shijiazhuang
Guyuan County
When looking for cultural and historic places to visit, as well as the chance to experience a part of China still pristine and practically untouched, Guyuan County in China will truly astound. The region is a meeting place of several nationalities and has a variety of historic, scenic and cultural attractions.
Location
This naturally beautiful county is located in North China on the Hebei/ Inner Mongolia border, about 200 kilometers north of Beijing. Its about 120 kilometers northeast of Zhangjiakou City, in Zhangjiakou Prefecture, northern Hebei Province.
Attractions
Guyuan Grasslands
Visit the closest of the Mongol prairies to Beijing in Guyuan County. The Bashang grasslands stretching across the north of Hebei Province, are Guyuan's star attraction.
Ethnicities
There are several ancient cultures and ethnicities in the county, including Mongol, Manchu, and Han.
The Northern Wei Great Wall
The ruins of the Great Wall of the Northen Wei Dynasty (386–535) stretch across the mountains of Guyuan County. Local walking and hiking tours are many and available throughout the year.
Railway Transportation
Guyuan County provides premiere and easily accessible travel services. Guests may access railway systems such as Jinghu and Jingha Railway as well as Jinguang Railway. Railway passes may be purchased at any station hub. These affordable service-railways run daily, year round.
Bus Transportation
The Yinchaun Bus Station located in Donghuan Bei Lu as well as the Guyuan Bus Station in Wenhua Jie provides visitors both affordable and comfortable traveling accomodations to many of these popular sights. All mass transit bus routes run daily throughout the year and fare may be purchased at all bus stations or as you are boarding.
Airports and Shuttle Service
Three major airports are available when destined for Guyuan County including Beijing Capital International Airport, Tianjin Binhai International Airport and SjiJiazhuang Zhending International Airport. Each of these fine airports provide many affordable and easy-access shuttle services. Each shuttle company offers a reservation desk as well as on-line and phone reservations.
Personal Tour Guides
Guests may want to hire one of the many inexpensive and knowledgeable tour guides available throughout Guyuan County. A personal tour guide offers easy navigation as well as considerable knowledge pertaining to interesting sightseeing destinations. Personal guide references are available at all airports as well as most hotel and establishments.
Car Rental
When requesting a rental car reputable companies are available throughout the region as well as each airport. They offer affordable service and large fleets of dependable, quality vehicles as well as rental packages to meet your requirements. You may also request a driver-for-hire at all car rental facilities. Personal guide inquiries may be made here as well.
What To Bring
Anyone planning to visit Guyuan should do so during the autumn season. This ensures optimal climates while providing an atmosphere conducive for enjoying the scenic beauty and historic loccations. Although packing will depend on your planned activities, you should include comfortable clothing and shoes as well as a warm jacket.
Related Articles

travel guide
The Top 10 China Travel Destinations in 2021

about us
Company History