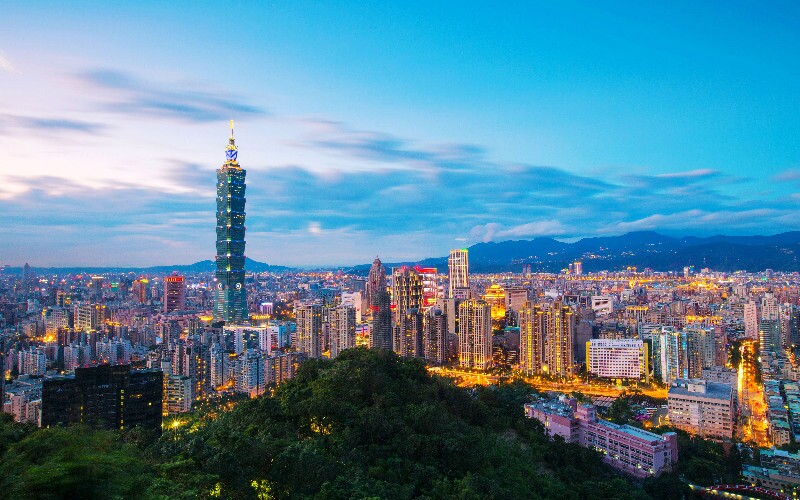 taiwan
Elephant Hill Park
Elephant Mountain sits in Taipei nearTaipei 101
Just a 20 minute walk away from Taipei 101, you can find a small natural park with a hill and walking paths. Elephant Mountain (象山) is 183 meters (600 feet) high, and it is an easy climb up stairs for about 15 minutes.
The rewards are paths around the hill and into nearby hills, and views of the city include the Taipei 101 nearby.
The 91st floor outdoor observatory sits at 392 meters on Taipei 101. So you definitely won't go anywhere near the height of that. But still, the ticket costs no money compared to the 450 NTD (US $15) for that observatory, and you'll be in a cool outdoors environment.
Other Hills and Trails
There are three other "animal" shaped hills in the same range in the park: Leopard Mountain, Lion Mountain, and Tiger Mountain (豹山、獅山、虎山). You can explore the park and see these also.
The path on the hill and some of the paths around this park are paved and lit at night. Many people like to see the sunset and the nightlights in the city. But it is said that to get a good "seat", a spot on the peak of Elephant Mountain, you should arrive well before sunset on a weekend.
Leopard Mountain and Lion Mountains don't have trails, and you'll need a flashlight for Tiger Mountain at night.
How to Go There
From the Taipei 101 building, walk to Xinyi Road, and then walk east to Songren Road, and turn right. Then walk about 3 blocks on Songren Road until you pass the high school on your right, make a left at the next corner, and follow the alleyway up and around until you see the entrance.
It is a little tricky to find the entrance. The entrance is marked by stairs going up under a simple yellow arch with the Chinese characters "象山".
Also Read: Yangmingshan National Park