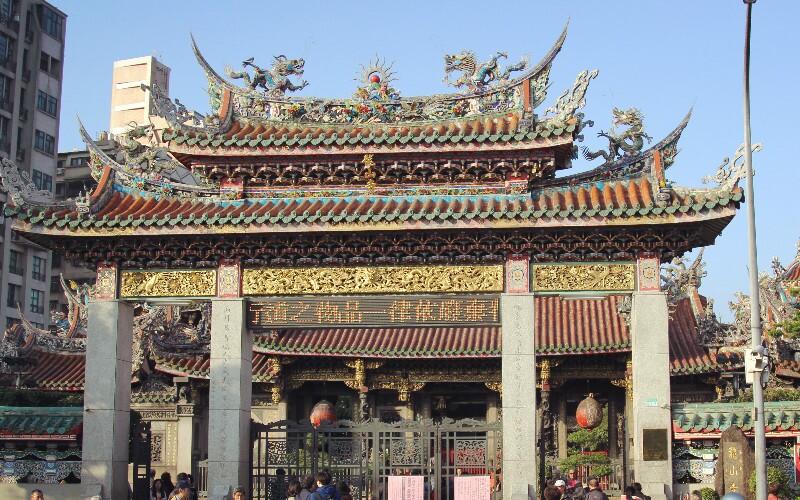 taiwan
Lungshan Temple
Lungshang Temple is a breathtaking site to visit. The temple was established in the 18th century and is the oldest of Taipei's temple. The amazing ornate carvings and other decorative elements on display are breathtakingly beautiful and will provide beautiful memories for years to come!
History of Lungshan Temple
Lungshan Temple was established in Taipei on Taiwan Island by settlers from mainland China in the 18th century and served as a place of worship and gathering for later Chinese settlers.
Throughout the years, portions of the temple have been damaged by fire or earthquake but the worst devastation came during the Raid on Taipei during WWII. Bombs from this military action damaged the temple and fires from the bombing runs damaged many precious artifacts and works of art.
So beloved is the temple by the people that none of these disasters stopped them from rebuilding the temple time and time again.
Considerations
Lungshan Temple serves as a house of worship for Buddhism, Taoism and various local gods, as is typical for many Chinese temples. Visitors to the temple should remember this and respect the building appropriately so as not to offend the worshipers.
Getting There
Lungshan Temple is located at No. 211 Guangzhou Road in Taipei's Wanshua District. Taipei has an excellent public transportation system, including a light rail system known as the MRT, an underground rail system and a public bus service. The nearest MRT station is the Lungshan Temple MRT Station.
Lungshan Temple is open daily from 5am to 10pm and admission is free.
What's Nearby?
When you are finished basking in this cultural oasis of peace and tranquility, the Wanhua District offers shopping nearby including the famous Huaxi Street Tourist Night Market. The temple is surrounded by various merchants selling their wares.