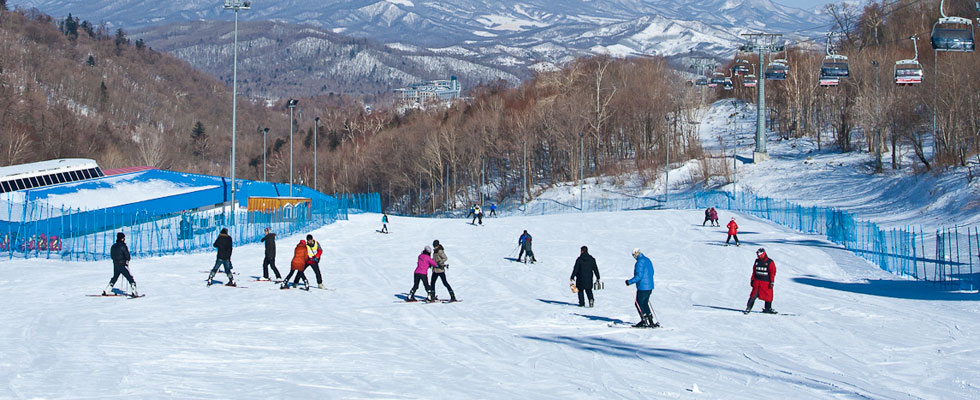 Essence of Beijing and Nanshan Ski Resort
Make the most of the best sights of Beijing and have a fun day in Nanshan Ski Resort, packed with activities on this time smart tour.
Suggested Itinerary
A friendly face will be waiting at the airport; your guide will take you to your hotel in the comfort of a private car.
Day 2
Great Wall at Mutianyu, Temple of Heaven
The Mutianyu Great Wall enjoys the benefit of a cable car, but yet has uninterrupted views of stunning mountains and valleys combined with the most watchtowers.
The Temple of Heaven is a less known but magnificent complex of circular structures, built for sacrifices for good harvest in Ming dynasty, in reality it's not really a 'temple' and rated as a top 10 attraction in Beijing for good reason, it's fascinating!
Day 3
Forbidden City, Hutong Tour
The Forbidden City is an awe-inspiring maze of vast courtyards and halls leading to the emperors' private quarters. Intriguing exhibitions of the private treasures of the imperial family add interest to the visit. Tiananmen Square has been the center stage of important events for centuries and is an embodiment of the national pride.
China Highlights' Hutong Tour takes you to more human sized surroundings; the narrow alleyways connecting the small courtyard houses are quite a contrast to the imposing palace buildings. A rickshaw ride and a visit to a local family make the experience personal.
Today is a free day for you to arrange your own time in the Nanshan Ski Resort, which offers not only skiing but many other forms of relaxation. Ask you travel advisor for rental and spa prices.
Your guide will take you to the airport to catch your return flight.