Skiing in Beijing: Badaling Ski Resort
4-Day Essence of Beijing and Badaling Skiing Tour
This tour will allow you to visit the essential attractions in Beijing urban area, hike on the Great Wall at Badaling, and go skiing in Badaling Ski Resort. Traveling in Beijing in winter, you might come across the snowy scenes, and the iconic sights like the Forbidden City are something to behold.
Suggested Itinerary
Your vacation begins on touchdown. You will be taken by a professionally-chauffeured car directly to your hotel. Your private guide will help your check in. We take the stress out of travel, so sit back and relax!
Day 2
The Forbidden City and the Hutongs Tour
Your Beijing discovery begins with a visit to the Tian'anmen Square, the largest city square in the world with a capacity of 1,000,000 people.
Strolling across the square to its north end, you will enter the renowned Forbidden City. The world's largest and best-preserved imperial palaces was constructed in 1420, and housing 24 emperors and their imperial concubines in the Ming and Qing dynasties. Strolling to discover the magnificent traditional Chinese architectures and unlock the mysterious history and stories hidden behind the palace.
Lunch is as a restored restaurant in a quadrangle courtyard, serving high-quality Western style dishes.
After lunch your hutong discovery begins. Hop on a rickshaw to ride through the narrow meandering lanes linking charming traditional quadrangle dwellings and feel the traditional Beijing people's life by visiting some locals living in a quadrangle courtyard, with a history of more than 100 years.
Day 3
The Great Wall at Badaling and Badaling Ski Resort Tour
After you enjoy your Western breakfast at your hotel, you will start your journey to the Great Wall at Badaling, one of the grandest man-made wonders in China. Walk on the ancient bricks to discover how the high wall and watch towers functioned during ancient battles. It is a restored Great Wall section, so cable car is available there.
Lunch is at a Chinese restaurant near the Great Wall, in the Badaling area. It is the best one in that area, but the condition and the dishes are not as good as that in central Beijing. However, your guide with help you pick some tasty dishes.
Badaling Ski Resort is about 2 kilometers from the Great Wall at Badaling. Being one of the best ski resorts in Beijing, it covers an area of around 3 million square meters, consisting of six skiing trails suitable for all levels. Activities including skiing, sledding, ice sculpting, snow sauna, and even bungee jumping in the snow!
Day 4
Temple of Heaven and Summer Palace - Depart Beijing
Your today's excursion will begins with a visit to the Temple of Heaven, a complex of Taoist buildings where emperors of Ming and Qing dynasties visited for annual ceremonies of pray for good harvests. The outer area is a great place to join in Beijing people's morning exercise.
Lunch is at a Chinese restaurant serving dishes typical popular in Northwest China.
After lunch you will be driven to your last attraction — the Summer Palace, the best-preserved and the largest imperial gardens in China. Don't miss the vividly painted long corridors and the theater for the Empress Dowager Cixi — the Garden of Virtue and Harmony.
Today's journey will finish early, so that you have enough time to package your luggage. Your private guide and driver will escort you to the airport two hours before your boarding time. They will help you check in and wave goodbye to you at the security gate.
Trip Notes
1. Traffic
Traffic is busy on the road. The festival is the busiest travel season in China. Buses, trains are fully packed, and even flight tickets are hard to get.
2. Crowd
It seems the whole nation is on the move during the festival. Tourist attractions, public places, shopping malls and restaurants are much crowded than usual, and temple fairs on the first days of the New Year are packed with people.
3. Business hours
Most shops and restaurants close by the afternoon on New Year's Eve (January 27,2017). On the first day of New Year (January 27), only big shopping malls are open. No bank or government office is open until February 2, and business is limited and opening hours much shorter.
4. Weather and Clothing
It will be cold and dry during the festival in BeijingPrepare down jackets, thick jeans and long johns, sweaters, hats and gloves. You might also need a mask to protect your nose.
5. Visiting the Host Family
It would be a nice gesture to bring some small gifts for your host family at New Year's Eve banquet, and choose either yellow or red for gift wrapping, if any. Present and receive things with both hands. Chinese people usually do not unwrap the gifts until after guests leave. When you receive a gift from Chinese people, do not open them unless they insist, or you may simply say, "Can I open it?"
6. Table Manners
It is polite to sample all the dishes, and at the end of the meal you should leave a little on the plate to demonstrate the generosity of the host. Under no circumstances should chopsticks be placed upright in your bowl. This symbolizes death. Nor should you tap your bowl with chopsticks.
Our Service Includes:
One-to-one consultancy with our travel expert
Versatile and knowledgeable local guides
Your own chauffeur and comfortable vehicle
Hand-picked hotels to suit your preferences
Hotel buffet breakfasts and local restaurant lunches
The booking of internal transportation per your preferences
A 24/7 helpline while you are traveling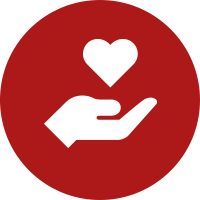 Your Wellbeing is Our Priority.
1-to-1 travel expert
Vaccinated guides
Private Rides
Your Trip is Perfectly Planned.
No crowds
Exclusive Exciting Experiences
Your Booking is Risk-Free.
No cancellation fee
Free changes