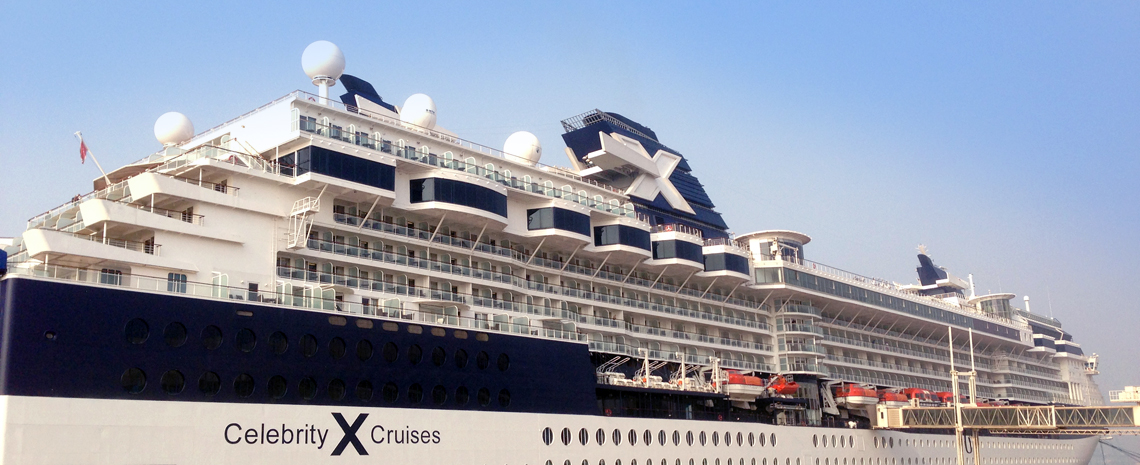 3-Day Beijing Excursion from Tianjin Port
3 Days 2 Nights Tianjin Port- Beijing Round-trip Transfer & Tours
Enjoy a trouble-free transfer between Tianjin Cruise Port and Beijing, see Beijing's highlights including the Forbidden City, Great Wall and Summer Palace.
Highlights
Skip the lines and explore more at the world's largest imperial palace — the Forbidden City
Two hours' hiking on an "eighth world wonder" – the Great Wall at Mutianyu – and enjoy the beautiful sunset.
Enjoy free water, beer, and more at the China Highlights Refreshments Kiosk
Keep connected with our portable Wi-Fi anytime and anywhere
No shops, no factories, no time-wasting, no hidden costs
What's Included
Entrance to the attractions listed in the itinerary
Meals mentioned in the itinerary
Transfers between Tianjin Port, hotels, attractions, and airport/train station
Local English-speaking tour guide and driver service
Optional Hotel accommodation with breakfast
Free Wi-Fi in car
Price Per Person in US Dollars
| Nov.1 - Mar.31 | 5-star | 4-star |
| --- | --- | --- |
| 2-5 People | $589 | $519 |
| 6-9 People | $439 | $379 |
| Apr.1 - Oct.31 | 5-star | 4-star |
| 2-5 People | $609 | $559 |
| 6-9 People | $459 | $419 |
Extensions and Hotels:
If you want to stay longer at the hotel, please notify us using the inquiry form and we will reserve the room for you as per your requirements with the following discounted prices:
The price for the 4-star hotel (Sunworld Hotel) is $89 per night.
The price for the 5-star hotel (Crowne Plaza Beijing Chaoyang U-Town) is $129per night.
The discounted hotel price is only available in this itinerary. It may vary if you want to change the itinerary or tailor-make your itinerary.
If you prefer to book a hotel by yourself, we recommend that you book a hotel within the 2nd Ring Road to save time for touring.
Suggested Itinerary
Day 1
Arrive in Tianjin Cruise Port, Transfer to Beijing, the Summer Palace
Meals provided: breakfast, Chinese lunch at Jardine Matheson Spring Restaurant
Hotel: Sunworld Hotel Beijing (4-star) / Crowne Plaza Beijing Chaoyang U-Town (TripAdvisor Certificate of Excellence, 5-star)
Our tour guides will arrive in Tianjin one day in advance. On your arrival day, they will wait for you at Exit 3 in the early morning. Depending on the different ships, we recommend that you disembark as soon as possible in order to reserve more time for visiting Beijing.
The journey from the cruise port to Beijing city center is about 2½ hours. We will stop in a service area on the highway for you to buy something for lunch.
The vehicle will be large enough to hold all of your luggage. Your guide will introduce you to Beijing and recommend some night activities. If you are interested in the Beijing Opera/acrobatics/a Chinese kung fu show/Beijing Roast Duck, you can book the activity when you arrive in Beijing. There is no shopping during your tour.
The Summer Palace with a boat ride and the Garden of Virtue and Harmony (2 hours): The palace is about 12 kilometers northwest of the city center and is equally as famous as the Forbidden City. The Summer Palace is called 'Yiheyuan' (Garden of Nurtured Harmony) in Chinese. It is the best preserved and the largest of the imperial gardens in China, and it is one of Beijing's premier attractions. It is also possible to take a ferry boat across the lake, which takes 10 minutes.
Good to know:
Our vehicles are equipped with a GPS system so our drivers can foresee the traffic situation and avoid traffic jams. We try our best to ensure your precious time is spent in interesting places.

Day 2
Tian'anmen Square, the Forbidden City, and the Great Wall at Mutianyu
Meals provided: breakfast at hotel, Chinese lunch at Xin Shuang Quan Restaurant
Hotel: Sunworld Hotel Beijing (4-star) / Crowne Plaza Beijing Chaoyang U-Town (TripAdvisor Certificate of Excellence, 5-star)
The tour will start at approximately 8:30am after breakfast at your hotel.
Tian'anmen Square (50 minutes): Tian'anmen Square is the largest city square in the center of Beijing, named after the Tian'anmen (literally meaning the 'Gate of Heavenly Peace'), which sits to the north of it, separating it from the Forbidden City. It has great cultural significance as it was the site of several key events in Chinese history.
As the world's largest famous square and an enduring symbol of China's national pride, it is surrounded by many imposing buildings including the Heavenly Gate (entrance to the Forbidden City), museums, government buildings, and Chairman Mao's Mausoleum.
The Forbidden City (3 hours): The Forbidden City was home to 24 emperors between 1368 and 1911. This "city within a city" is a World Heritage Site, and is the largest and the best preserved ancient imperial architecture complex in the world, with a great square, halls, and gates that contrast with intricate halls, gardens, courtyards, and quarters. The exhibitions, both permanent and temporary, are all important treasures of ancient China.
In the afternoon, travel 1½ hours from downtown Beijing to the Great Wall at Mutianyu, then have a rest and enjoy your lunch at Subway™.
The Mutianyu Great Wall (2 hours): This section is ranked top among all parts of the Great Wall on TripAdvisor for its picturesque scenery, fewer tourists, and beautifully-restored architecture.
You can return by cable car, walk down, or walk along the wall for about an hour to descend by chairlift. Wear good walking shoes and protection from the weather.
We will transfer you to your hotel in Beijing at the end of the tour, which will normally take about 1½ hours.

Day 3
The Temple of Heaven, Back to Tianjin Cruise Port
Meals: breakfast at hotel, lunch at Dawanju Restaurant
Temple of Heaven (1.5 hours): Built in 1420 during the Ming Dynasty, Temple of Heaven is a complex of Taoist buildings where emperors of Ming and Qing dynasties visited for annual ceremonies of pray for good harvests. Located in the south of Central Beijing, it covers an area of 273 hectares. Temple of Heaven was enrolled as a World Heritage Site by UNESCO in 1998.
Dawanju Restaurant (lunch): Serving Peking food, Dawanju Restaurant is a popular choice for local people. "Da Wan" in Chinese means "big bowl", which refers to the fact that local people always use a big bowl to contain dishes, to show hospitality to their guests.
Beijing–Tianjin Cruise Port Transfer: You will arrive at the Tianjin International Cruise Port no later than 4pm. If you need to arrive earlier, please tell your tour guide.

Shanghai Extensions in 2016
3 Days 2 Night Shanghai Port Transfer with City & Watertown Tour
Suitable for: Crystal Cruises: Serenity, Crystal Cruises: Symphony, Oceania Cruises: Insignia, Seabourn: Sojourn
| | |
| --- | --- |
| Shanghai | Arrive in Shanghai, Shanghai day tour (Home's Restaurant (Lunch), Yuyuan Garden, City God Temple, The Bund, Jade Buddha Temple) |
| Shanghai | One day tour to Tongli Watertown with boat ride, lunch included |
| Shanghai | Shanghai city tour (Oriental Pearl TV Tower, Shanghai Urban Planning Exhibition Hall), back to ship after tour |
China Highlights' Advantages:
Our tour guides, drivers and staff will arrive at Tianjin one day ahead of you to avoid fatigue driving and ensure your safety.
Easy to find China Highlights as all tour guides stay together with banners. During pick-up, China Highlights tour guides will stay in front of the exit and make sure you can see us immediately.
Our local tour guide will introduce Beijing to you on your jounrey (about 2 hours), including background of Beijing and China, some dos and don'ts on travel and night shows.
Our car is licensed and registered with Beijing Tourism Administration. The driver will be familiar with the roads and routes to all destinations and restaurants, and the car will be equipped with Wi-Fi and a device that you can use throughout Beijing.
For the past decade, we have insisted on recycling our tour vehicles every four years, so that we are certain that the vehicle you will be taking is less than two years old. Most importantly, each of our vehicles is insured, and has 50,000 CNY coverage for each passenger.
Unlike some other online travel agents who sell tour products made by local travel agents, we built our own branch company in Beijing in 2010, and since then we started to make our own unique products. We aim to deliver a high-value tour to every one of our customers. We have more than 50 local staff in Beijing to solve your problems on the spot.


Emergency contact: 0086-13910694045 (24-7 customer service)
Beijing address: Room 204, Building 8, Beijingxiangsu, Wuliqiao Erjie, Chaoyang District
1. Payment Methods:
We now offer three payment methods: PayPal, credit card authorization via fax, and wire transfer. PayPal is recommended for its safety and efficiency. You can pay with USA dollars, Australian dollars, European dollars, and British pounds directly with your credit card or debit card if you do not have a PayPal account.
2. Cancellation Policy:
In the event of cancellation, we will refund any payment made to China Highlights (unless any cancellation fee is applicable) within 14 days of our receipt of your written cancellation request. Visit here for more details.