Red Panda Zero-Distance Encounter
2 Days Wolong Red Panda Keeper Program Tour
This endearing red panda keeper tour takes you behind the enclosure fences to touch and feed a cluster of adorable cat-sized red pandas.
You may have noticed the anthropomorphic red panda Master Shifu in the movie Kung Fu Panda. Compared with their giant black-and-white cousins, red pandas are smaller and more playful and active.
Highlights
Be a red panda keeper in a base where no ordinary tourists are allowed
Feed a group of cat-sized red pandas without a fence in between
Help maintain a good enclosure environment for the pandas
Receive a unique certificate proving your love for pandas
Suggested Itinerary
Lunch and dinner
It takes about 3 hours to drive the 120 kilometers (75 miles) between Chengdu and Wolong.
A Safari in the Wild Pandas' Backyard with a Tibetan Guide (2½ Hours)
Along with your English guide, to ensure authenticity and safety, our local partner, a Tibetan hiking guide will join you to help explore more about the habitat protection.
The gorge is an authentic natural back habitat for wild giant pandas as well as other wild and rare animals, such as white-lipped deer and red pandas. The well-paved hiking trail is 5 kilometers (3 miles) long and the hike takes about 2–3 hours.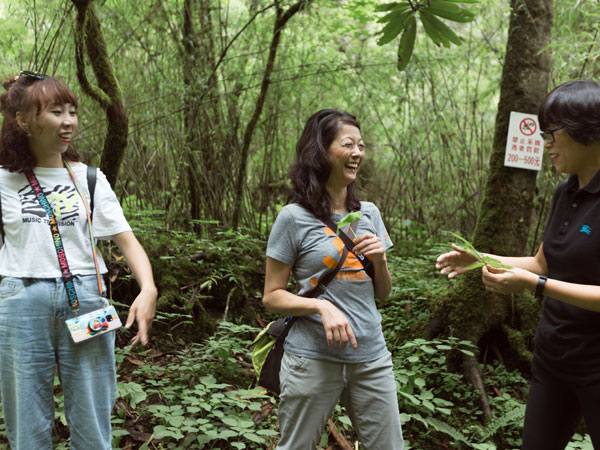 Walking guide is explaining wild plants
Visit the "Staff-Only" Control Room and Have an Evening Date with Pandas (2 Hours)
After dinner in the canteen at Wolong Panda Center, enter the staff-only control room in the breeding area. A panda keeper and your guide will explain more about giant panda's habits to you.
We will arrange an overnight room for you in the hostel near the panda center, allowing you to pay a nighttime visit to see the cute pandas without the tourists and other noises, under the guidance of a panda keeper and your guide.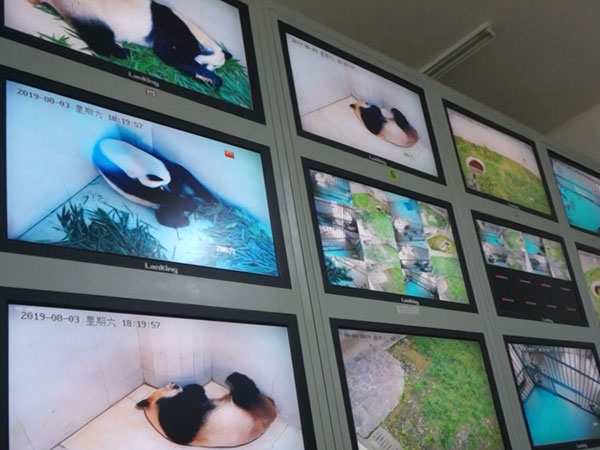 The "Staff-Only" Control Room
Day 2
Red Panda Keeper Program
Lunch
Red pandas are now bred in another base, which was rebuild after the catastrophic 2008 earthquake. The Wolong base is now uses for panda wild training and is not open to general tourists.
Morning Cleaning and Feeding (2 Hours)
You will be able to go into the red pandas' living quarters under the panda keeper's guidance. Red pandas live in groups, which means you will be surrounded by a cluster of adorable pandas and will be able to touch them.
You will be asked to help clean the enclosures, sweep out the leftovers and replace them with fresh bamboo, as well as clean out the feces.
Take a break and tour the panda base. There are also giant pandas in the area.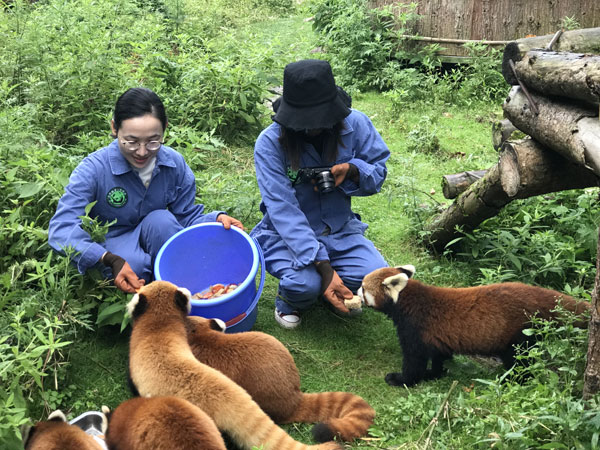 Zero-distance feeding
Afternoon Keeper's Activities (2 Hours)
Have lunch in the canteen and enjoy a documentary movie about a panda's life cycle.
Afterward, there's more cleaning and feeding to be done. At the end of the program, you will receive a panda keeper certificate.
he program ends at about 4pm, when you will begin the drive back to Chengdu. You'll reach your hotel at about 7pm.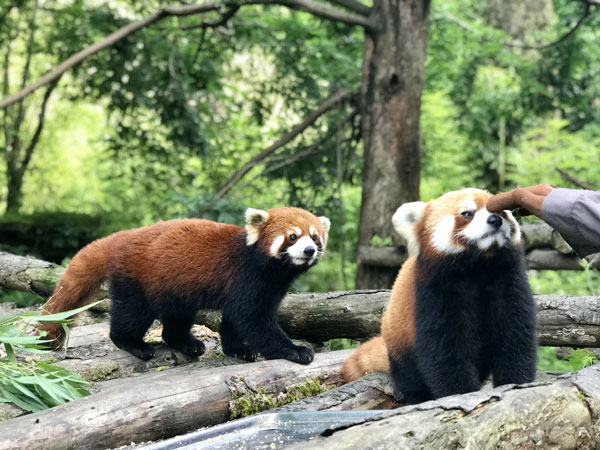 Adorable red panda
Our Service Includes:
One-to-one consultancy with our travel expert
Versatile and knowledgeable local guides
Your own chauffeur and comfortable vehicle
Hand-picked hotels to suit your preferences
Hotel buffet breakfasts and local restaurant lunches
The booking of internal transportation per your preferences
A 24/7 helpline while you are traveling
Trip Notes
All keeper programs in the area are flexible and can be customized.
This tour is very flexible. You can alter the itinerary, and extend or shorten it to suit your schedule.
For example, you can attend all the panda keeper programs (for giant pandas, red pandas, and panda cubs) during your Wolong trip.