Red Panda Zero-Distance Encounter
2-Day Wolong Red Panda Volunteer Program Tour
This endearing red panda keeper tour takes you behind the enclosure fences to touch and feed a cluster of adorable cat-sized red pandas.
You may have noticed the anthropomorphic red panda Master Shifu in the movie Kung Fu Panda. Compared with their giant black-and-white cousins, red pandas are smaller and more playful and active.

To participate in the panda volunteer experience, customers would need to provide the following documents:
(1) The Nucleic Acid Test Results within 7 Days
(2) Green Code (3) Blood Routine Test within 7 Days
Tour 'Wow' Points
Feed Adorable Red Pandas without a Fence in between
You will be able to go into the red pandas' living quarters under the panda keeper's guidance, have a zero-distance feeding experience.


Help Maintain a Good Enclosure Environment for the Pandas
Help clean the enclosures, sweep out the leftovers and replace them with fresh bamboo, as well as clean out the feces.


Explore the Habitat of Wild Pandas
Have a safari in the wild pandas' backyard with a Tibetan guide (2½ Hours), the gorge is an authentic natural back habitat for wild giant pandas as well as other wild and rare animals.


Why Choose Us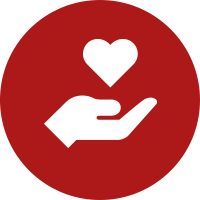 Your Wellbeing is Our Priority.
1-to-1 travel expert
Vaccinated guides
Private Rides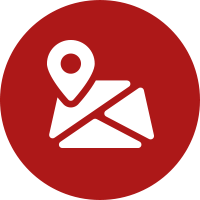 Your Trip is Perfectly Planned.
No crowds
Exclusive Exciting Experiences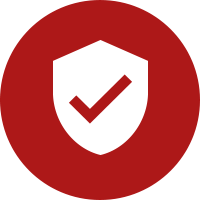 Your Booking is Risk-Free.
No cancellation fee
Free changes
Finish Your Booking in as Quick as 1 Day
1. Tell us your dream travel idea
2. Work out your unique plan with 1 to 1 expert advice
What Our Customers Said

Two amazing tours

Both tours were led by excellent guides who knew a lot about everywhere we went, and were very helpful and friendly. The agent was equally helpful and quick in responding to questions which was ,especially in covid restrictions time, extremely convenient.

more

Jul 2022, Elizabeth

Panda Keeper for a Day at Dujianyan Sichuan

This is was the second time that we had signed up for the program Panda Keeper for a Day, this time at the Dujianyan Panda Base, about 1 hour drive away from Chengdu. Great experience again. We will surely do it once again.

more

Mar 2022, Thomas

Amazing Tibet experience in Sichuan

Henry was an informative guide who went out of his way to ensure positive experiences. Mr Wu was not only a safe and attentive driver on sometimes rough roads but also a great photographer, capturing shots of us as we toured. Henry went out of his way to talk to anyone around to help bring the place alive through stories so we had the opportunity to meet so many locals, real people, and hear about their lives. Another highlight was the opportunity to climb a 1000 year old watchtower in Danba and meet the local family who managed it. Truly magical. Henry was also a consummate foodie who provided us with great local food recommendations along the way.

more

Jul 2021, Deborah J

We have just completed the Chengdu leg of our trip to China organised by Robert Hui at China Highlights. Our Guide for the 2 Day trip was Daisy Du who made us feel very welcome and helped us check in and ensured our rooms were satisfactory then gave us directions of where to go for the best food. The next day Daisy took us straight to the Giant Panda Breeding and Research centre. It was fantastic to see the Pandas so close. It's a little sad that they are in captivity but it is essential to increase the breeding rate and so save these wonderful animals from extinction. We saw Pandas of all ages and sizes including a tiny little baby that was only 36 day old. After an extremely tasty lunch picked for us by Daisy she then took us into the people's park and showed us the tea houses and dating area where parents can advertise their single '30 something' children to potential partners. The day ended with a wander around Jinli Old Street where you can buy anything from food to souvenirs to furniture. We have had the best time in Chengdu helped no end by the friendly, helpfulness of our guide Daisy who knew all the best places to go and sights to see. Thank you Daisy, a great time was had by all. ---jayne_Stu Halifax, United Kingdom

more

Nov 2019,

With other two friends I have visited Chengdu in September 2018 and our tour guide was Jason, who has been really amazing with us. He had the smart idea to bring us to the Pandas reserve very early in order to avoid the crowds, even if we were visiting Chengdu right during the Chinese national holidays. After the Pandas reserve, we visited the tea park and the city centre, where Jason could give us a lot of information about Chengdu. Jason gave us also very nice suggestions about places to visit in the evenings during our free time. Totally recommended!!! ---Vittorio C Berlin, Germany

more

Nov 2019,

We had a great time in Chengdu seeing the pandas and other excursions. Cecelia, our guide, picked us up with a bag of fruit and a wealth of knowledge. She took great care of us, got us through lines quickly and brought us to great restaurants. We even took a cooking class. Highly recommend her. --Robert D,Seattle, Washington, US

more

Oct 2019,

Aaron picked us up from the airport and drove us straight to the Chengdu Panda Breeding and Research Center. We had a very enjoyable time touring the Research Center with Aaron. Even though he has probably been to the research center many times he seemed just as excited to see them as we were. Especially the babies! The next morning we headed to the Wolong Panda Base with a stop at the 2008 Earthquake memorial site. We had a great lunch in the small town of Gengda and then went on a hike in the Dengsheng Gorge with a local guide. The next day we did the panda keeper program which entailed cleaning cages (inside and out), feeding pandas, making panda cakes, watching a film about the program and walking around the base looking at the many pandas. After the program we drove back to Chengdu. While we were working Aaron took some great pictures of us cleaning and feeding the pandas. The next morning tour guide Snow took us to the train station. Aaron was such fun to be around, he spoke English wonderfully and gave us great info about the pandas. ---Cougfan Auburn, Washington, US

more

Oct 2019,

Had a wonderful time on the panda keeper program which we booked through China Highlights. We generally avoid doing organised tours whenever possible as we prefer to do our own thing. Cecilia was our guide for the day and quickly made us feel at ease in her company she was interesting, knowledgeable and enthusiastic everything you want in a guide. The whole day was great and Cecilia certainly enhanced the experience, she took lots of photos for us throughout the day which was brilliant as it's difficult getting photos together, she also provided us with buckwheat tea and biscuits which was a lovely touch. A big thank you to Cecilia. --Maria & Peter Foulger

more

Sep 2019,
Itinerary Quick Look
Here is a suggested itinerary. We are happy to customize a tour according to your interests.
DAY 1
Chengdu to Wolong | A Safari in the Wild Pandas' Backyard
It takes about 3 hours to drive the 120 kilometers (75 miles) between Chengdu and Wolong. After lunch, take a safari in the wild pandas' backyard with a Tibetan guide (2½ Hours).
Along with your English guide, to ensure authenticity and safety, our local partner, a Tibetan hiking guide will join you to help explore more about the habitat.
The gorge is an authentic natural back habitat for wild giant pandas as well as other wild and rare animals, such as white-lipped deer and red pandas. The well-paved hiking trail is 5 kilometers (3 miles) long and the hike takes about 2–3 hours.
Stay overnight in the hostel that's right inside the panda center.
DAY 2
Wolong to Chengdu | Red Panda Volunteer Program
Red pandas are now bred in another base, which was rebuilt after the catastrophic 2008 earthquake. The Wolong base is now uses for panda wild training and is not open to general tourists.
Morning Cleaning and Feeding (2 Hours). You will be able to go into the red pandas' living quarters under the panda keeper's guidance. Red pandas live in groups, which means you will be surrounded by a cluster of adorable pandas and will be able to touch them. You will be asked to help clean the enclosures, sweep out the leftovers and replace them with fresh bamboo, as well as clean out the feces.
Afternoon Keeper's Activities (3 Hours). Have lunch in the canteen and enjoy a documentary movie about a panda's life cycle. Afterward, there's more cleaning and feeding to be done. At the end of the program, you will receive a panda volunteer certificate.
 The program ends at about 4pm, when you will begin the drive back to Chengdu. You'll reach your hotel at about 7pm.
Hotel Selection
—Wolong Minjiang Hotel
At present, Wolong Minjiang Hotel is the only hotel opened to expats in Wolong area. This hotel has very simple facility. For customers with higher accommodation requirement, we will suggest you consider visiting Wolong in future when there are better hotel choices .


FromCNY 3852/USD 599p/p
Based on a private tour for 2 people. Price varies depending on program, travel date, number of people and chosen hotel
Price includes:
Start planning your tailor-made tour now. Your 1:1 travel consultant will reply within 1 working day.

Quickly inquire about this tour via our WeChat:
chinahighlightstour