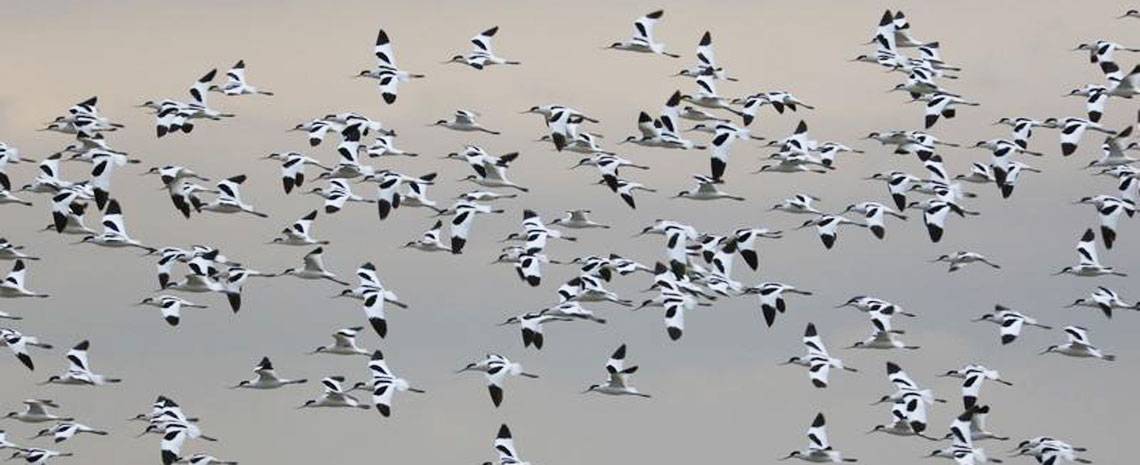 12-Day East and South China Bird Tour
This 12-day birding tour travels through Shanghai in East China and Guangxi in South China. The places on the route are some of China's richest natural and cultural resources.
Best time to go: September to November
Group size: maximum 6 people
Highlights
In Shanghai, the Reed parrotbill
In Nonggang, the Nonggang Babbler and Limestone leaf warbler
In Guilin, the Chinese grassbird and Vinous-breasted parrotbill
In Longsheng (Guilin), the Slaty bunting and Collared finchbill
In Qinzhou, Chinese white dolphins
Lunches and dinners everyday
What's Included
Entrance to scenic spots listed in the itinerary
Guiding by experienced English-speaking tour guide
Private transfers between the airport, attractions, and hotel
Hotel accommodation with breakfast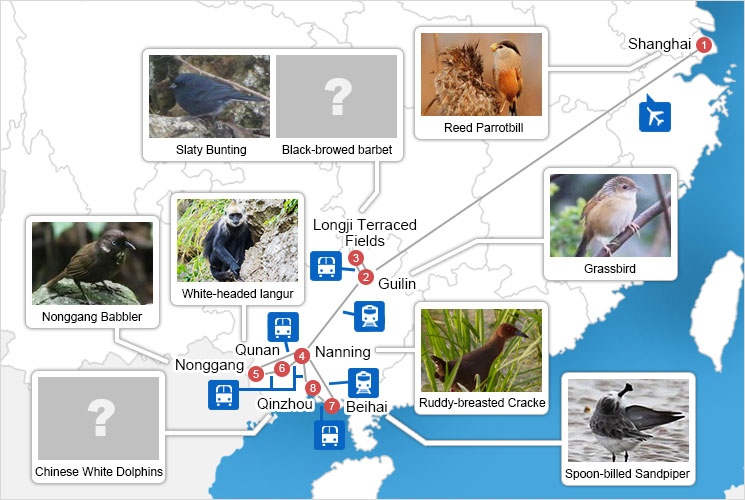 Suggested Itinerary
After arriving in Shanghai, you will meet your tour guide at Pudong International Airport. Then you'll be transferred to your hotel.
If there's time on your first day, we can drive to Nanhui Peninsula and Dishui Lake. There is a very convenient birding place, where waterbirds and buntings are waiting for the visitors.
Accommodation (also Day 2's): Holiday Inn (Nanhui)
Day 2
— Birding in Shanghai
If the weather conditions are good, we drive to Chongming Island. ( or other activities can be arranged.)
Birding by bike we take a leisurely ride to warm us up. In the reed-bed are the Reed parrotbill and Japanese swamp warbler. The possibility of seeing these two birds is quite good.
Day 3
— Fly from Shanghai to Guilin
In the morning you will fly from Shanghai to Guilin. Your Guangxi province birding guide will pick you up at the airport and take you to a place near Guilin city for Chinese grassbirds (Graminicola striatus) and lunch.
The Chinese grassbird is a newly recognized species, split from the Indian grassbird (G. bengalensis), and was formerly known as the rufous-rumped grassbird.The split of the grassbirds, which was proposed in 2010 based on a morphological, vocal and genetic study (Leader et al., 2010), was recently accepted by the International Ornithologists' Union in January 2012 (Gill & Donsker, 2012).
After birding for Chinese grassbirds, we drive to the Longji Terraced Fields for the best scenery of the rice terraces, where we can find the black-browed and greater barbet, red-billed leiothrix (Pekin robin/nightingale), collared finchbill (endemic), vinous-throated parrotbill, striated prinia, and other goodies.
Accommodation: Ping'an Hotel, Longji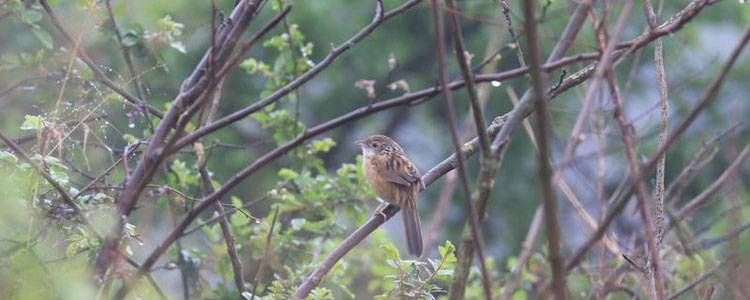 Day 4
— Birding in Guilin
In the morning we leave for the Hot Spring Spa Hotel, also in Longsheng County, where we hope to find the rare Slaty bunting, an endemic species of China. By the streams there are four kinds of forktail: the little, white-crowned, spotted, and slaty-backed forktails; and also the brown dipper.
Accommodation: Hot Spring Spa Hotel
Day 5
—High-Speed Train from Guilin to Nanning
After the drive back to Guilin (2 hours) and the bullet train ride to Nanning (3 hours), discover more of the academic side of Chinese birding in Guangxi University. We have arranged an academic exchange/talk with the birders and the professors of Guangxi University.
Accommodation: Yongjiang Hotel Nanning
Day 6
— Nanning to Nonggang
In the morning, you will be transported to Nonggang by car (3½ hours).
In the Southwest of Guangxi province, straddled on the Vietnamese border, we will visit Nonggang National Nature reserve (NNR), primarily in search of the Nonggang babbler, a species described in 2008 by Dr. Jiang Ai-wu from Guangxi University.
Some other goodies in Nonggang NNR's karst (limestone) forest are the Hainan blue and paradise flycatchers, limestone leaf warbler, grey-cheeked fulvetta, silver-eared mesia, streak-breasted scimitar babbler, white-winged and common green magpies, streaked wren-babbler, rufous-capped babbler, Bianchi's warbler, Pallas's leaf warbler, and Davison's(or the white-tailed)leaf warbler.
Accommodation (also Day 7's): Green Magpie GH (in Nonggang by the NNR)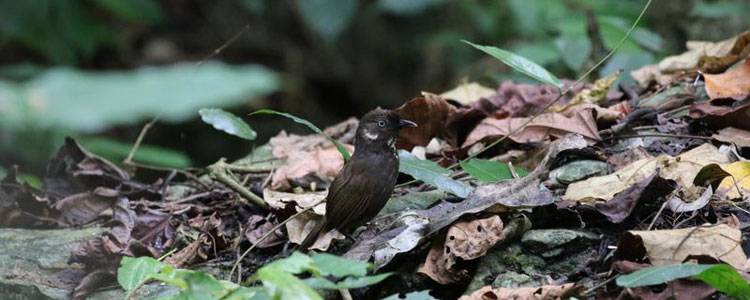 Day 7
— Birding in Nonggang
We will spend the day in karst forest and between sugarcane paddies, searching for sub-tropical birds, soft-soled hiking shoes are highly recommended. We may walk on some slippery paths on the karst hill.
Day 8
— Birding in Nonggang and Qunan; Return to Nanning
In the morning we seize the time fora short birding trip, and in the afternoon we drive to somewhere near Nanning for the white-headed langur. After that we continue to Nanning to spend the night.
Accommodation: Yongjiang Hotel Nanning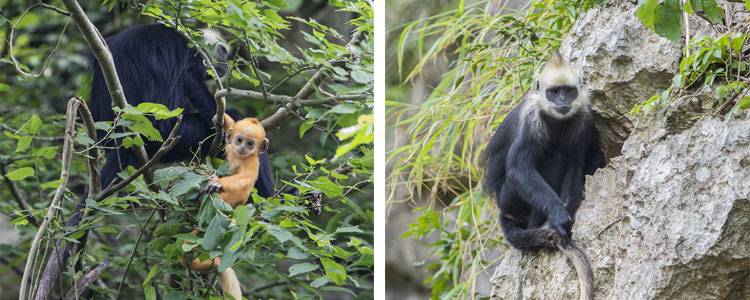 Day 9
— Bullet Train to Beihai; Birding in Beihai
After two hour's high-speed train travel from Nanning, you'll arrive in Beihai. There we can watch the migratory birds of prey. You can even see a thousand in a single day.
Beihai is also a nice place for shorebirds. The seafood will impress and refresh us well.
Accommodation (also Day 10's): Beihai Shangri-La
Day 10
— Birding in Beihai
At the top of Guantouling Hill we can observe the raptors that fly over us, most of them are Amur Falcons, oriental honey-buzzard and the other possibilities are Black Baza, Chinese Sparrowhawk, Black-faced Buzzard Eagle, and even there is on the beach a possibility for Spoon-billed Sandpiper.
The illegal hunting in Beihai is serious, and the gun-shots can be heard even in the Guantouling Park. FFI (Fauna and Flora International) goes on patrol on the hill, and we can also go with them as volunteers. On the road we may see some small animals in the forest, including Red-bellied tree squirrels (Pallas's squirrel, Callosciurus erythraeus), changeable lizards (Calotes versicolor), and many kinds of butterflies.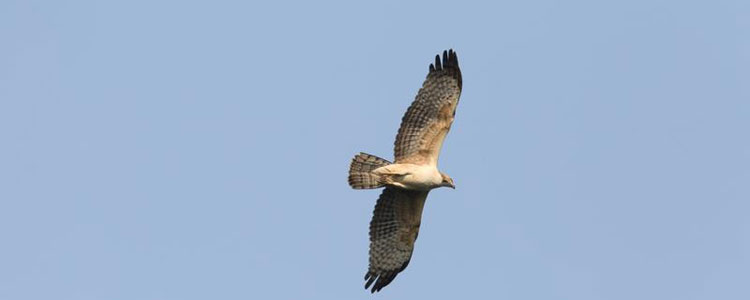 Day 11
— Morning Birding in Beihai; Drive to Qinzhou
After some more bird watching in Beihai we will head west along the coast to Qinzhou (2½ hours).
At Sanniang Gulf we can see a large number of Chinese white dolphins, especially in spring and fall, because of its rich fish population then. Fishermen of the village said they have seen more than 200 dolphins on one occasion.
The different colors of the dolphins are gray, white, red, blue, and purple, depending on their ages. The mature ones are white. The best time to see them is on a fishing trip operated by the local fishermen.
Accommodation: Qinzhou Sanniangwan Hotel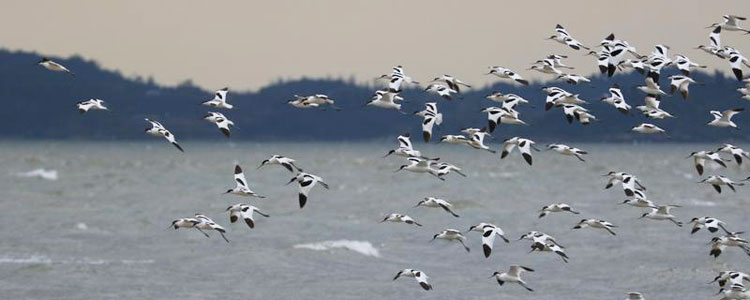 Day 12
— Qinzhou Birding; Drive Back to Nanning, Flight to Shanghai
In Qinzhou we can see the waterbirds as well near to the hotel, we arrange the morning birding on the beach.
Afterwards, your private driver will drive you to Nanning Airport from Qinzhou, where you will take a flight to Shanghai. Your Shanghai guide will help you check in and see you off at Shanghai Pudong International Airport.
Trip Notes
Our bird watching itineraries are customized based on your requirements. They can be shortened or extended. Please contact us for more information.
Maybe you just need a car and a driver for your birding trip, and want to find and identify the species by yourself. Maybe you need more time for photographing, so you want to go at your own pace. We do understand your needs, and we believe that even our drivers also understand birders well. Though our driver can just understand a little English, he can drive you to the birding hotspots, where the birds are most-easily seen.
Cat Mountain in Guilin is the highest place in South China. We recommend extending a bird tour there for birders who want to go somewhere less traveled. It's home to the golden parrotbill, golden-breasted and gold-fronted fulvetta, silver pheasant and Chinese crimson pheasant (Temminck's tragopan). If you are interested in this place where few foreigners have been for birding, let us know.
Fitness and Equipment Required
Physical requirements: moderate, with daily walking routes between five and ten kilometers
Equipment: weatherproof clothing, hiking boots, backpack, and ideally: field guide, binoculars/telescope, and camera.
Recommend Field Guides
Birds of Southeast Asia by Craig Robson, Princeton Field Guides [Paperback]
A Field Guide to the Birds of China by John MacKinnon & Karen Phillipps & He Fen-qi