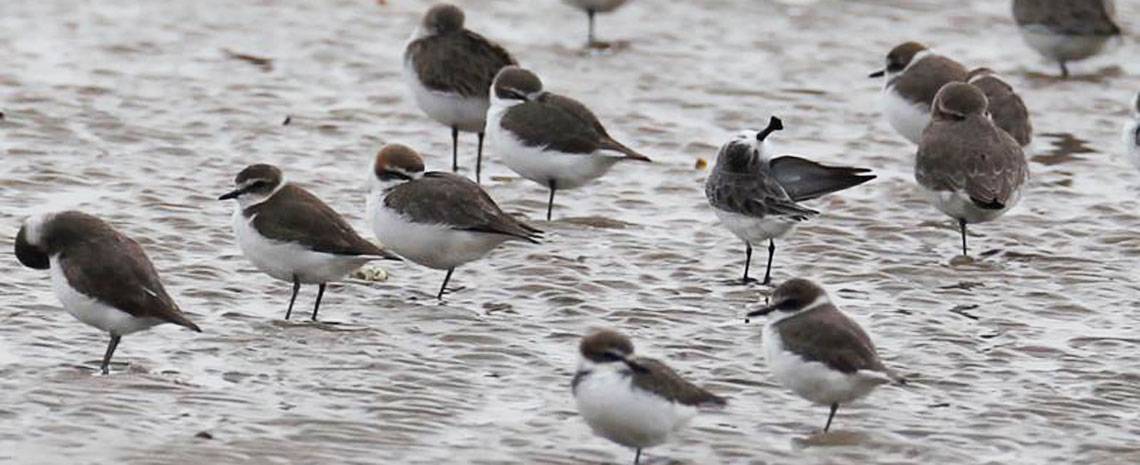 Eastern China Winter Birding Tour
This tour helps you to renew and enlarge your bird list with sightings of slaty buntings, yellow-throated laughingthrushes, spoon-billed sandpipers, and other species. Travel with our expert birding guide to discover one of China's richest natural resources as well as the beautiful landscape in southeast China.
This diverse birding tour is at a relatively easy/leisurely pace, and the cultural aspect is just as amazing as the natural one. The Chinese food along the route will refresh your body and mind. This winter birding tour will give you a tasteful impression of China.
Best time to go: December to March
Group size: maximum 6 people
Highlights
In Yancheng, the red-crowned crane
In Shanghai, the reed parrotbill
In Emeifeng, the Cabot's tragopan, Elliot's pheasant, slaty bunting, Chinese bamboo partridge, and Elachura
In Rudong, the spoon-billed sandpiper
In Wuyuan, the Mandarin duck, Chinese merganser, short-tailed parrotbill, and pied falconet
In Fuzhou, the white-necklaced partridge
What's Included
Entrance to scenic spots listed in the itinerary
Guiding by experienced English-speaking tour guide
Private transfers between the airport, attractions, and hotel
Hotel accommodation with breakfast
Lunches and dinners everyday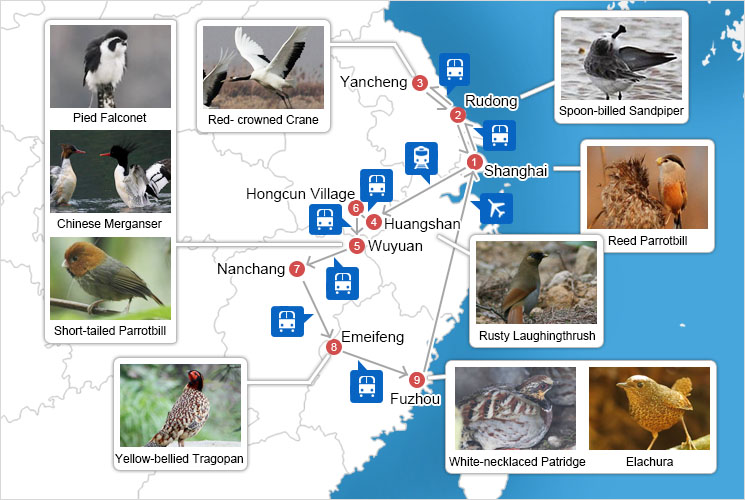 Suggested Itinerary
When you arrive in Shanghai, you will meet your tour guide and driver at Shanghai Pudong International Airport. Then you'll be transferred to your hotel. In Nanhui Peninsula, there is a very convenient birding place, where waterbirds and buntings are waiting for visitors.
Accommodation (also Day 2's): Holiday Inn
There is a very good birding place where you can see the friendly wades, ducks, and buntings that have been waiting for visitors. Birding by bike, you will take a leisurely trip to warm up.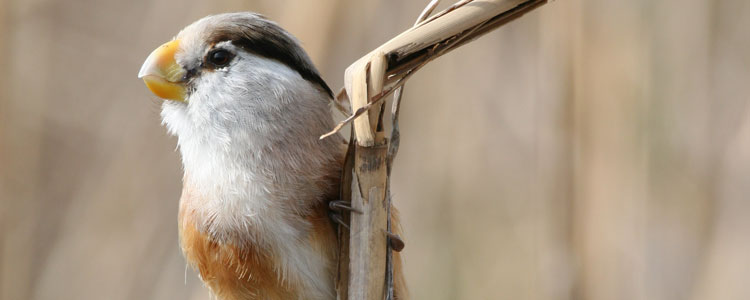 Day 3
— Shanghai to Rudong by Car; Birding in Rudong
You will arrive in Yangkou after a 3-hour drive from Shanghai. You'll spend the rest of the day birding on the beach, searching for shorebirds and other species.
The location of the hotel offers plenty of opportunities to observe the Siberian migrators and various buntings, as well as hoopoes and sometimes Amur falcons. Opportunities to see reed parrotbills are also good. Thousands of shorebirds are there, such as Swinhoe's plovers, sanderlings, dunlins, and other species in the grass and bushes, such as warblers, buntings, starlings, and flycatchers. Sightings of some notable birds include, for example, black-faced buntings and black-browed reed warblers.
The main reason to visit Rudong is to look for China's rarest species, the spoon-billed sandpiper (you have to catch the tide at the right moment). Although only small numbers of this species are observed there, you will still have a chance to seize the opportunity of finding some lovely Spoonies amongst the very large numbers of red-necked stints and little ringed plovers!
In the evening, a lecture about a project to protect spoon-billed sandpipers has been organized, and you will be able to speak with the rangers from the conservation area.
Accommodation (also Day 4's and Day 5's): Links Golf & Spa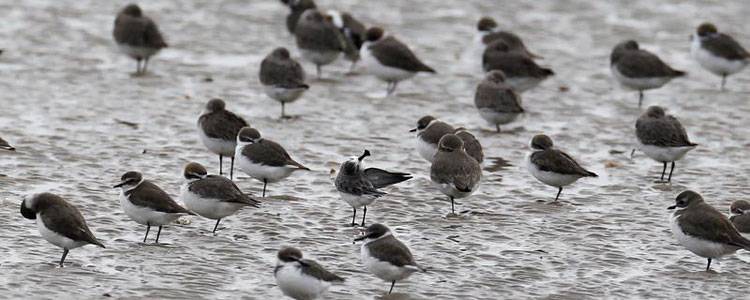 Day 4
— Rudong to Yancheng by Car; Drive Back to Rudong
In the morning, you will be able to see Siberian thrushes, warblers, buntings, and other species in the small forest in Yangkou. You will visit the tidelands further south where you will not only see more wades but also large groups of Saunder's gulls and also some rare relict gulls. Then you will visit the reserve in Yancheng.
In Yancheng National Nature Reserve (NNR), red-crowned cranes are the highlights for bird-watchers, and there is the possibility to see common cranes, sandhill cranes, and hooded cranes, while geese are there in abundant numbers. The Yancheng NNR Management Bureau offers photography sites for birders.
You will be driven back to Rudong in the afternoon.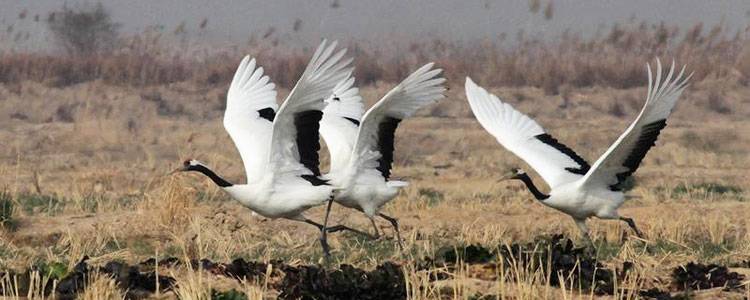 Day 5
— Birding in Rudong
You will have an extra day in Rudong just in case you couldn't find any spoon-billed sandpipers the day before. You will look for shorebirds again and hopefully spot some new species.
Day 6
— Chongming Island Birding; Drive Back to Shanghai
You will be taken to Chongming Island where you will see reed parrotbills and Japanese swamp warblers in the reed beds. After birding on Chongming Island, you will be driven back to Shanghai.
Accommodation: Holiday Inn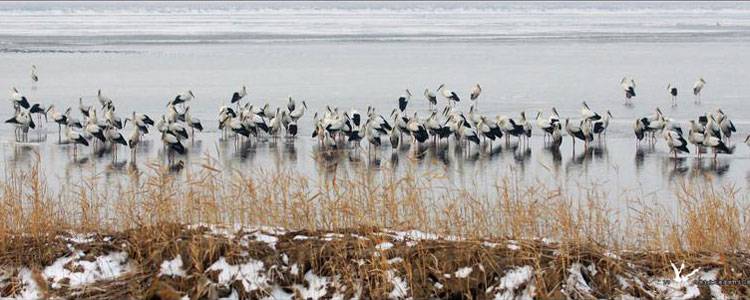 Day 7
— Shanghai to Huangshan by High-Speed Train
In the morning, your private driver will take you to Shanghai Railway Station. Then you will take a high-speed train from Shanghai to Huangshan.
Tunxi is an ancient town at the foot of the Yellow Mountain. It has traditional Chinese style architecture and has a relaxed atmosphere. You can have some tea or beer in the ancient street and enjoy the delicious local food from Anhui Province.
Accommodation:Tunxi International Hotel
Yellow Mountain's landscape is the most beautiful in China, and the biodiversity on the mountain is wonderful. It is possible to see slaty buntings and rusty laughingthrushes and, because the animals are not scared of people there, you will have the opportunity to get closer to them.
Accommodation:West Sea Hotel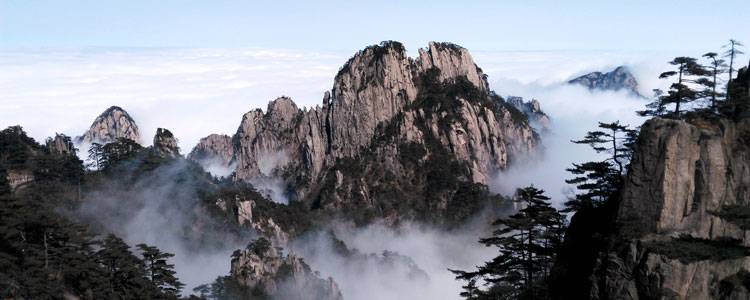 Day 9
— Hongcun Village; Drive to Wuyuan
In the morning, you will go to Hongcun Village near Yellow Mountain. This UNESCO World Heritage Site was where scenes from the movie Crouching Tiger, Hidden Dragon were filmed. In the afternoon, you'll reach Wuyuan.
Accommodation (also Day 10's and Day 11's): Jiangwan Hotel, Wuyuan (superior) / Wuyuan International Hotel (deluxe)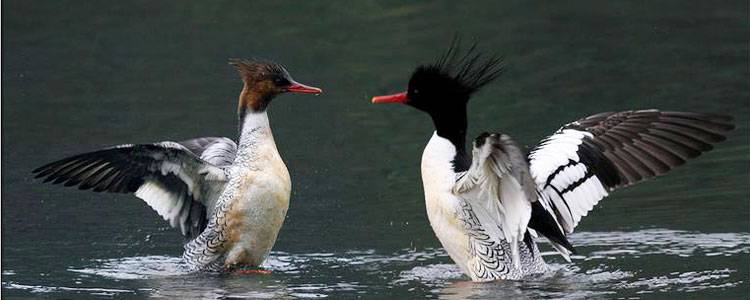 Day 10-11
— Birding in Wuyuan
You'll spend two days birding in Wuyuan, looking for the yellow-throated laughingthrush in the picturesque surroundings. Normally, people can only find them when they are breeding in spring, but possible winter locations have been found by our team and, with luck, you may find this critically endangered species.
Some scarce species include the bull-headed shrike, Chinese merganser (scaly-sided merganser), short-tailed parrotbill, grey-headed parrotbill, masked laughingthrush, pied falconet, Chinese bamboo partridge, Swinhoe's minivet, rufous-faced warbler, red-billed starling, Mandarin duck, and spot-breasted Scimitar babbler.
Day 12
— Wuyuan Birding; Drive to Nanchang
After birding in Wuyuan in the morning, you'll head to Nanchang.
Accommodation: Yuanzhongyuan Hotel Nanchang (Superior)/Sofitel Trilec Nanchang (Deluxe)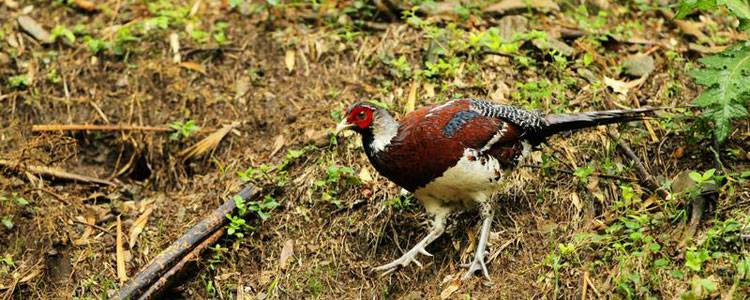 Day 13
— Nanchang to Emeifeng by Car
In the morning, you'll leave the bustling 'red city' of Nanchang, the revolutionary capital of the CCP, and head to a sanctuary for Galliformes. The long drive is ideal for birders, since on the way there are opportunities to see greater crested kingfishers, yellow-bellied tits, brown dippers, and some raptors, such as black and serpent eagles, in the bushes, woods, and air.
Accommodation (also Day 14's and Day 15's): Taiyuan Hotel
Day 14-15
— Birding in Emeifeng
In Emeifeng NNR, you'll spend two full days finding the pearls of the crown, the endangered Cabot's tragopan. Sometimes they feed themselves beside the road and appear through the mist in the early mornings.
You'll drive and walk along the hill's serpentine road, use your eyes and ears to seek out the birds in the corners and bushes, and await a surprise in the broad-leaved forest.
Along the forest path, you will enjoy searching for other endemic species: Elliot's pheasant (this is the best one and may only be seen by chance), Fujian fulvetta (different to the streak-throated fulvetta), grey-sided Scimitar babbler, buffy laughingthrush, streak-breasted Scimitar babbler, Kloss's leaf warbler, white-spectacled, Alstrom's, Bianchi's, and buff-throated warblers, brown bullfinch, green shrike-babbler, Elachura (formerly known as the spotted wren-babbler), and some bulbuls.
You will also see Koklass pheasants, silver pheasants, Chinese bamboo partridges, verditer flycatchers, slaty-backed forktails, white-crowned forktails, little forktails, rufous-faced warblers, brown bush warblers, sultan tits, yellow-cheeked tits, black-throated bushtits, David's fulvettas, and Eurasian jays.
Day 16
— Drive from Emeifeng to Taining; High-Speed Train to Fuzhou
Seize the opportunity in the morning for a short bird-watching trip in Emeifeng and then drive to Fuzhou via Taining.
In the afternoon, you will still have time in Fuzhou National Forest Park to see white-necklaced partridges and other species including Fujian fulvettas, grey-sided Scimitar babblers, pale-headed woodpeckers, Elachuras (formerly known as spotted wren-babblers), rufous woodpeckers, large woodshrikes, red-headed trogons, silver pheasants, Chinese bamboo partridges, black and serpent eagles, crested goshawks, fork-tailed sunbirds, orange-bellied leafbirds, and fire-breasted flowerpeckers.
Accommodation: Best Western Fuzhou Fortune Hotel (Superior)/Hot Spring Hotel Fuzhou (deluxe)
Day 17
— Flight from Fuzhou to Shanghai
Your guide will take you to the airport for the flight from Fuzhou to Shanghai, which marks the end of your tour.
Trip Notes
Our bird watching itineraries are customized based on your requirements. They can be shortened or extended. Please contact us for more information.
Maybe you just need a car and a driver for your birding trip, and want to find and identify the species by yourself. Maybe you need more time for photographing, so you want to go at your own pace. We do understand your needs, and we believe that even our drivers also understand birders well. Though our driver can just understand a little English, he can drive you to the birding hotspots, where the birds are most-easily seen.
Cat Mountain in Guilin is the highest place in South China. We recommend extending a bird tour there for birders who want to go somewhere less traveled. It's home to the golden parrotbill, golden-breasted and gold-fronted fulvetta, silver pheasant and Chinese crimson pheasant (Temminck's tragopan). If you are interested in this place where few foreigners have been for birding, let us know.
Equipment Required
Weatherproof clothing
Hiking boots
Backpack
And, ideally:
Field guide
Binoculars/telescope
Camera
Recommended Field Guide
Birds of East Asia by Mark Brazil, Princeton University Press [Paperback]