Travel On The Roof Of The World
8-Day Mt. Everest Base Camp Tour
Suggested Itinerary
Your private guide, car and driver will be waiting for you on time at Lhasa Gongga Airport. Your guide will be holding a board with your name on it; you won't miss him/her. Your experienced driver with a comfortable, no-smoking car will take you directly to your hotel. Relax and enjoy the fantastic scenery along the Lhasa River on the way.
Good to Know:
You are advised to take a good rest, eat simply, and drink a lot of water on the arrival day to acclimatize. Read more on how to prevent/reduce altitude sickness
Taking altitude sickness medicine will help you acclimatize. Your guide can help you buy the medicine in Tibet if you need it.
Hotels – A Lhasa Hotel to suit you. Here are three recommended choices, based on feedback and value: ShangbaLa Hotel (3-star)/ Xinding Hotel (4-star)/ Brahmaputra Grand Hotel (5-star)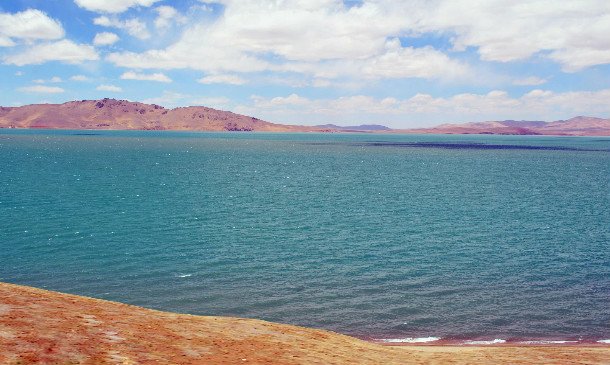 After breakfast at the hotel your private car, driver and guide will be waiting in the lobby, prepared with drinks and a map - and wet wipes from May to October, ready to get the best use of your time.
You will visit Drepung Monastery in the morning, and watch the monks debate at Sera Monastery , and enjoy a walking in Norbulingka in the afternoon.
Drepung Monastery is the biggest monastery in Tibet, which was home to over 7,000 monks at its peak. The views from the monastery roof over the mountain ranges of Lhasa are picturesque. Walk through the monastery complex's old alleys, explore a small and quite courtyard, and get a glimpse of monks' life there. Tibetan religious life will come alive in your guide's explanation.Have lunch at Kyichu Restaurant, serving Tibetan and Nepalese food in pleasant surroundings.
Watching monks debate age-old scripts in the courtyard at Sera Monastery at Sera Monastery, and Learn how Tibetan Buddhist canons are printed at Sera's printing house.
Enjoy a relaxing walk in Norbulingka, the former summer palace of the Dalai Lama. Explore the palaces in a serene and beautiful garden, and see Tibetans have their picnic with their families in fine days.
Good to Know:
Drepung Monastery is where the Shoton Festival is held each year in August. If your visit coincides with this event your guide is flexible and can change your itinerary, as the pilgrim crowds are huge.
Monk debate takes place from around 3pm to 5pm every day except Sunday. Your guide and travel advisor are flexible to change your itinerary to ensure your won't miss this highlight on your itinerary.
Recommended activity you may choose to add:
Visit a local family to have an experience of local Tibetan people's life. Please be advised that the condition of a local's house is very primitive. Culture shock factor 5/5.
Evening ideas: Locals get together at the square in front of the Potala Palace singing and dancing at night. It is a good place to get to know local people.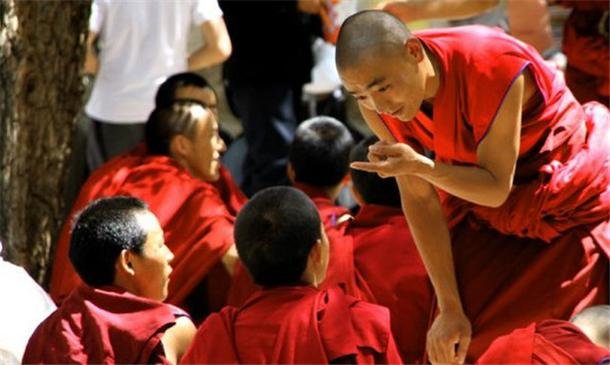 Walk through the awe-inspiring maze of corridors and stairs in the Potala Palace, which leads through countless rooms of richly decorated statues, tombs, murals and antiques. You will feel you are walking through the history of Tibet with the vivid explanations from your knowledgeable local guide. Have lunch at Steak House Restaurant.
Jokhang Temple is the most sacred temple in Tibet, which attracts pilgrims from all parts of Tibet to prostrate themselves in front of the temple. Learn the interesting history of this temple from your guide, and watch pious pilgrims circle around the temple.
Stroll along Barkhor Street, see Tibetan merchants doing business, and explore the mind-boggling array of local souvenirs.
Good to Know:
- The Potala Palace has many steep steps to climb, so it is better to visit on the third day when your body has better acclimatized.
- Your guide knows the best spots for taking photos of the Potala.
- The views of the Potala Palace from the rooftop of Jokhang Temple is breathtaking. Your guide will definitely take you there for great photos.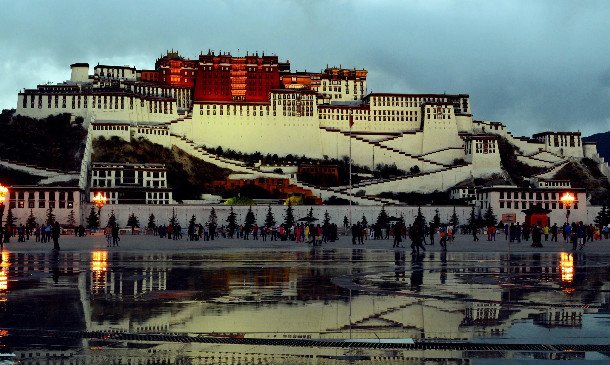 This busy day is a beautiful road trip from Lhasa to Shigatse. Get your camera ready and feast your eyes on the mouth-opening scenery, which comes at every turn. You can stop and take some amazing photos on the way with your private car, driver, and guide.
The first attraction on the way is Yamdrok Lake. This astonishing lake is too beautiful to be real. It is like a piece of narrow deep turquoise imbedded among the mountains. On clear days you can catch views of snow-capped mountains in the distance.
The altitude is above 4, 500 meters on the way, but you should have acclimatized by day four, and your guide is handy all the time to ensure you have a smooth and enjoyable journey.Have lunch at Gyantze Town, which is the largest town, and the only place you can have a decent lunch on the way.
The Palgor Chorten is a must-see attraction in Gyantze. Marvel at the vivid murals inside the monastery, and learn the interesting legends and history about them. You have the option of climbing the steep steps up to the monastery top or just having a relaxing walk around the monastery grounds.
Good to Know:
- Prepared with some snacks as it is a long road trip.
- Do not drink too much water on the way, as the toilet conditions are very basic, to the point that you may not want to enter it until desperate.
Hotels – Hotel options in Shigatse are quite limited but we will arrange the best available for you, based on feedbacks and value: Shigatse Hotel (3-star)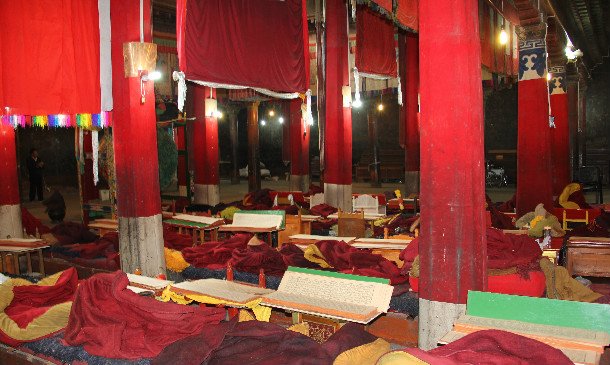 Day 5:
Shigatse to Dingri
Tashilunpo Monastery is the traditional seat of successive Panchen Lamas. The red and white monastery complex in terraced rows looks imposing. Explore its major halls, and let your guide explain the monastery's ups and downs, and its important role.
Afterward, your private car, guide, and driver will escort you to Dingri for your Mt Everest trip. Enjoy the fantastic scenery on the way.Have lunch at a local restaurant. The restaurant options are limited in Shigatse, but our guide will choose the best one available based on the season and your requirements.
Hotels – stay at Everest Hotel, the best hotel in Dingri.
Options for Day 5
We can tailor-make any tour, here's a popular change that you might wish to consider:
In the morning, drive to Sakya to explore Sakya Monastery, and then continue your trip to Dingri. Built in 1073, the monastery is quite different from monasteries in Lhasa and other part in Tibet. It is the principal monastery of the Sakyapa Sect of Tibetan Buddhism. The monastery is famous for numerous collections of scriptures, murals and Thangkas. If you choose this option, you will visit Drepung Monastery the morning when you will travel back to Lhasa.
We are happy to tailor-make and change any tour to your taste. It's free and there is no commitment to book.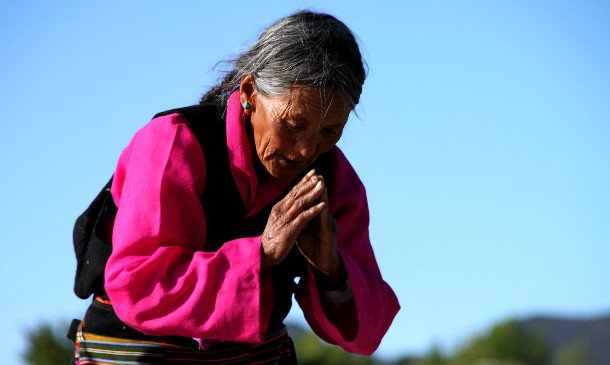 Day 6:
Dingri to Mt. Everest Base Camp to Shigatse (or to Zhangmu)
After breakfast at your hotel in Dingri, you will head for the Mt. Everest Camp Base. The road trip takes 4 hours.
Visit Rongbuk Monastery, the highest monastery in the world, at 5,100 meters. Get a glimpse of the tough life of the monks and nuns at such a high elevation. The views from the monastery of the Mt. Everest are dramatic.
Walk around Mt. Everest Base Camp. The world's highest peak is just in front of you. Behold it and feel its majesty. It is surely a once-in-a-lifetime experience.
Good to Know:
- The road from Dingri to Mt. Everest Camp Base is a dusty dirt road. Our experienced driver and comfortable car will minimize the discomfort.
- Bring a coat to keep warm, even in summer, as it is chilly at Mt. Everest Base. Snow glasses are essential to protect your eyes.
- Almost everybody feels altitude sickness symptoms. Take it easy. Your guide is at your hand all the time if you need any help.
- The Best months to visit Mt. Everest Base Camp are April, May, September, and October. as the weather is clearer, and you can see Mt. Everest more clearly. It is more likely to be hidden behind clouds the rest of the year.
Recommendations
Stay one night at the camp base to see the sunrise and sunset over the Himalayas. The living conditions are quite primitive, but it is a worthwhile experience.
Options for Day 6: Dingri to Mt. Everest Base Camp to Zhangmu
After visiting Rongbuk Monastery and Mt. Everest, you will be driven to Zhangmu. Enjoy the panoramic views of the snow-capped Himalayan Ranges on the way. Zhangmu is a border town between China and Nepal.
Stay at Zhangmu Hotel that night. The next day, your private guide, driver and car will take you to border of Nepal and China, where you could start a trip to Nepal, if you want to build that into your itinerary.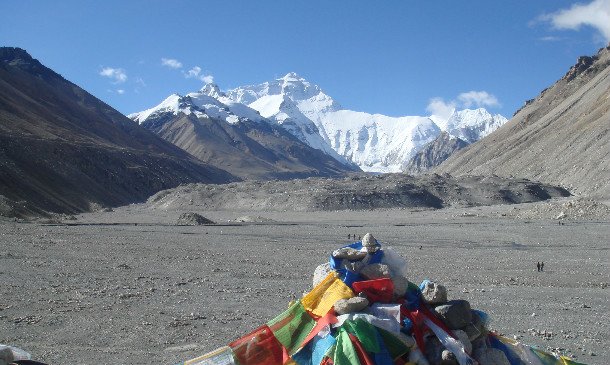 After breakfast in your hotel, your private guide, drvier and car will escort you back to Lhasa. Enjoy the breathtaking scenery on the way. Your guide knows plenty of interesting stops along the way.
Have lunch on the way. The option is quite limited but your guide will choose the best one available.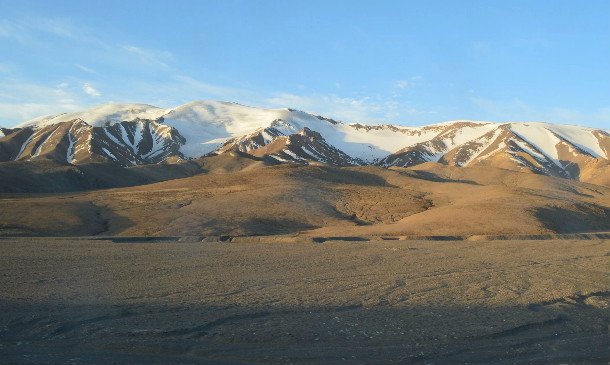 Your guide, car and driver will be ready and waiting at your hotel lobby to take you to the airport on time. Sit back and relax. Your guide will help you check-in, and escort you to the correct security gate. We take the stress out of travel, so you can enjoy your trip more.
Our Service Includes:
One-to-one consultancy with our travel expert
Versatile and knowledgeable local guides
Your own chauffeur and comfortable vehicle
Hand-picked hotels to suit your preferences
Hotel buffet breakfasts and local restaurant lunches
The booking of internal transportation per your preferences
A 24/7 helpline while you are traveling