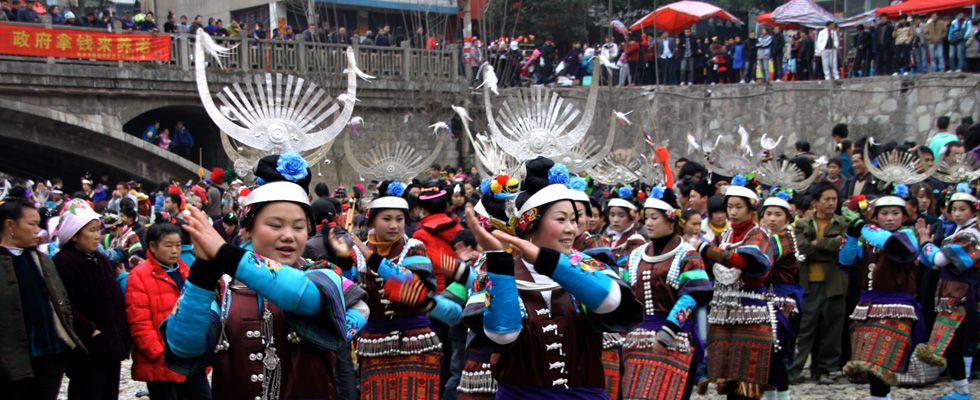 6-Day Guizhou Ethnic Minorities Festival Tour
Come to Guizhou when there is an ethnic minority festival! It will be the best time to experience the Miao people's culture and appreciate the beautiful minority costumes.
Highlights
Join in the spontaneous gatherings of the Miao people to experience unique customs
Admire and try on the colorful ethnic costumes
Accompanied by local guides who are familiar with every village and have loads of knowledge to share
Starting Date in 2017
We've selected the five most representative festivals of the year for you. Please choose from the following starting date to attend different festivals:
Feb. 14-16, 2017 (Zhouxi Lusheng Festival)
Apr. 11-13 (Sister's Meal Festival)
May 3 (Miao Four-Eight Festival)
Jun. 19 (Dragon Canoe Festival)
Nov. 15- 17 (Huangping Lusheng Festival)
What's Included
Hand-picked accommodations with good reviews
Guiding by experienced English-speaking tour guides
Western breakfasts and lunches at featured clean restaurants
Spacious air-conditioned van or coach with experienced driver all the way
Entrance fees to all sights in the itinerary
Price Per Person in US Dollars
| Small Group 2017 | |
| --- | --- |
| 2-9 People | $799 |
| Single Room Supplement | $250 |
Suggested Itinerary
Day 1
Arrive in Guiyang, the Capital City of Guizhou Province
Accommodation: Trade Point Hotel ****
We will pick you up at the airport or train station. Take a rest and enjoy marvelous scenery in a spacious air-conditioned coach. Check-in with the help of your guide.
Day 2
Explore Qingman Miao Village and See Local Miao People's Typical Wooden Stilt House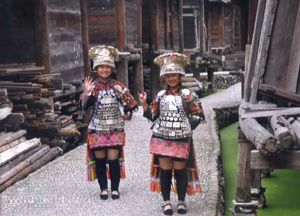 Qingman Miao Village
Meals: Breakfast, Lunch
Accommodation in Kaili: Heaven Sent Dragon Hotel ****
Morning 2½ hours' drive to Kaili-the capital city of Guizhou southeast autonomous prefecture of Miao & Dong people. It is where most minorities and various cultures gather and flourish. En route, visit Miao villages. Those Miao people who moved to America and Europe are known as Hmong people. Qingman will be the first Miao village to explore. We will experience their daily life by visiting the local families. Meanwhile, you can appreciate Miao people's typical architecture- Wooden Stilt house. Upon arrival in Kaili, visit Kaili Ethnic Minorities Museum to have an overview of the special daily necessities and cultural heritages of ethnic groups in Guizhou.
Day 3-4
Attend Miao People's Traditional Festival
Meals: Breakfast, Lunch
Accommodation in Kaili: Heaven Sent Dragon Hotel ****
Five festivals are held in towns not far from Kaili. Our guide and driver will escort you from Kaili to attend the festival. With many activities to see, two days are required to witness the spectacular carnivals of the Miao people's celebrations. At the end of each day you will be escorted back to your hotel in Kaili.
Zhouxi Lusheng Festival: Drive 30 minutes from Kaili to Zhouxi Town. Zhouxi Lusheng Festival (It is called "Gan nangxiang" Lusheng festival) is held by Miao people from Month 1 day 18 to day 20 in Chinese lunar calendar. It has a history of more than 400 years and it is one of the biggest festivals in the province. Some folk events held during the festival include a Lusheng dance competition, folk singing contest, buffalo fighting and horse racing. It provides many opportunities for visitors to enjoy the colorful minority customs and lots of photo opportunities. The festival lasts for 3 days, with the second and the third days being the highlights of the festival.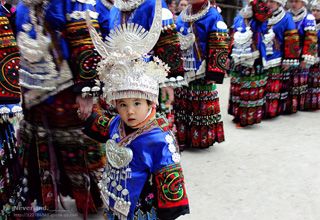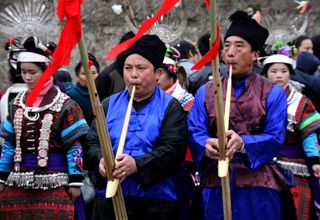 Sister's Meal Festival: Morning 1 hour's drive to Shidong Town to attend the annually traditional Sister's Meal Festival of Miao people which is well known as the Oriental Valentine's Day. It means eating lover's rice which has been dyed into different colors. It offers opportunities for youth to find their marriage partners. Full day to explore festival's activities: bull fighting, dragon-boat race, wooden-drum dance and local market. You will be deeply impressed by their fantastic silver ornaments. Late afternoon your guide and driver will escort you back to Kaili.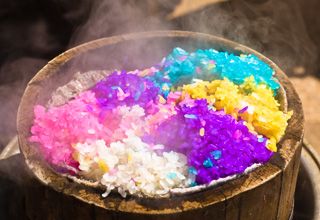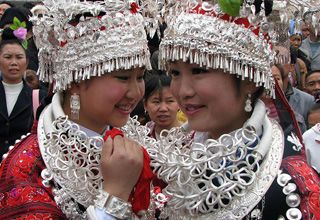 The Miao Four-Eight Festival: It is held on month 4 day 8 of the Chinese lunar calendar  in Huangping Town, about 1 hour away by car. Miao People gather near the fountain and hold various activities to commemorate the ancient hero Yanu (It's also known as the Yanu Festival.): dancing, singing folk songs, playing on a swing, and performing lion dances and dragon dances. The scene is very spectacular.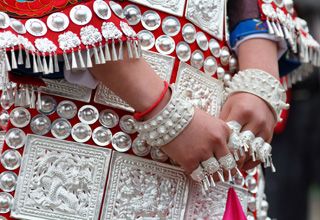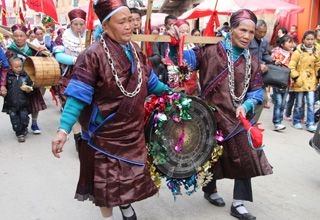 Shidong Dragon Canoe Festival: The Dragon Canoe Festival is one of the most important festivals celebrated by the Miao ethnic minority who live on the banks of the Qingshui River. On the day of the festival the villagers all dress up in their holiday best and assemble on the banks of the Qingshui River to see the exciting Dragon Canoe Race. After the race, a fireworks spectacle and a village feast will be held to celebrate the close of the canoe race.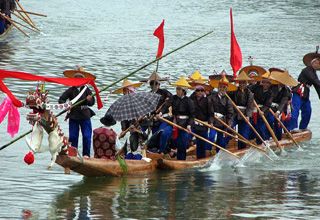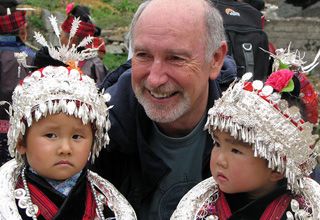 Huangping Lusheng Festival: The heart stirring sounds of massed Lusheng instruments, the colors of Miao costume and many other festive activities such as dancing, singing, watching bull fights, bird fights and horse races, are features of Lusheng Festival held in Southeast Guizhou. It's an opportunity to join this large annual celebration which is one of the biggest donkey roasts of Miao ethnic minority.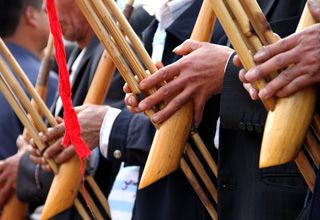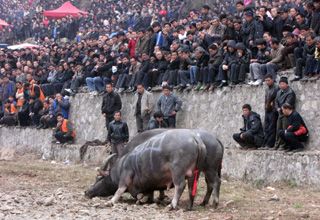 Good to know:
The Miao Four-Eight Festival is only celebrated for one day (tour day 3). On day 4 we will arrange the Datang Short-Skirt Miao Village and Jidao Long-Skirt Miao Village to make the most of your time.
Day 5
Explore Shiqiao Miao Village and transfer to Guiyang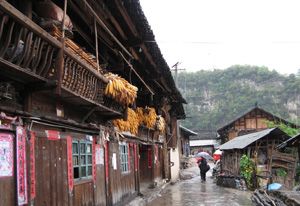 Shiqiao Miao Village
Meals: Breakfast, Lunch
Accommodation in Guiyang: Trade Point Hotel ****
Visit Shiqiao Miao village to see its traditional way of making paper from the bark of mulberry tree. This method of making paper has a history of more than one thousand years, local people still keep it and extend to make color paper using different plants.
Meals: Breakfast
Breakfast at hotel and then head for airport or train station to get to your next destination.
Trip Notes
1. Easy-Access
The Guiyang–Guangzhou High-Speed Railway now links the ethnically and naturally rich regions of Guizhou to the prosperous Pearl River Delta area. You can reach Guiyang from Guangzhou in 5 hours and from Guilin in 2 hours.
2. Hotel
The facilities and service standard at hotels in Guizhou are not as good as in larger cities, but we've carefully chosen 4-star hotels in Guiyang and Kaili for you to enjoy the best possible accommodation through the tour.