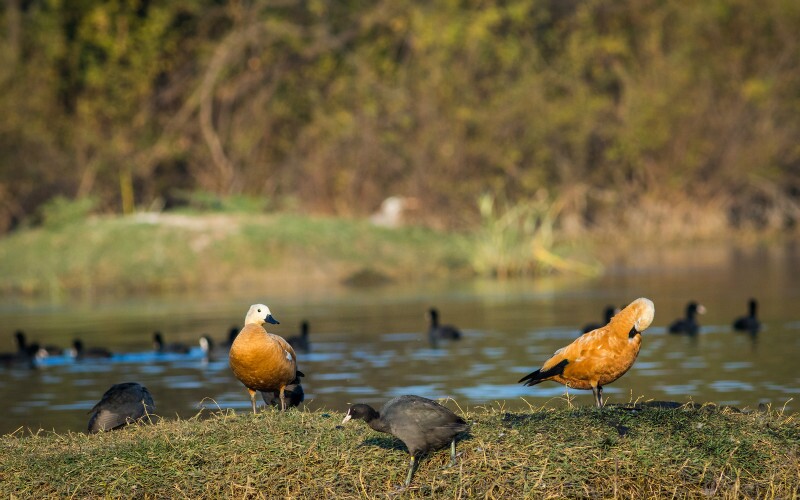 tour planning
Dongtan Bird Reserve on Chongming Island Near Shanghai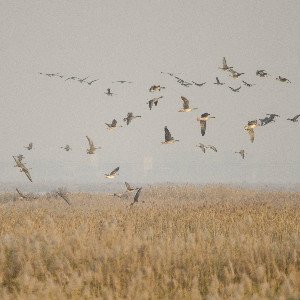 Dongtan
The island, at 1,083 km², is the largest sand island on the river mouths of China. There, the Changjiang (Yangtze) joins the Pacific.
The bird sanctuary includes 85 km² of land on the east side of Chongming Island, where there is the largest accumulation of silt. The increasing siltation has reached a height of 4 m above sea level. Currently, the island extends out about 140 m into the sea every year.
The average annual temperature is 15 °C in Dongtan. The hottest days are in July and August, when the average temperature rises to 28 °C, and the coldest days, averaging 3 °C, are in January.
There are three beaches in Dongtan Bird Sanctuary: Tuanjiesha, Dongwangsha, and a new beach that is now designated for preservation.
Besides the birds, there are also other biological riches: sea life, saltwater fish, plants, etc.
With large shallow areas and mudflats, the Dongtan wetlands with their rich flora and fauna are particularly a home for migratory birds in winter. 312 species have been logged on the island; 47 of them are important protected species.
About 100 bird species spend the wintering there, four species of which are under the highest degree of protection: the spoon-billed sandpiper (Eurynorhynchus pugmeus or Calidris pygmaea), Oriental stork (Ciconia boyciana), hooded crane (Grus monacha), and Chinese merganser (Mergus squamatus).
The best observation time is between March and November.
Related Articles

tour planning
China Adventure Travel: Top Things to Do