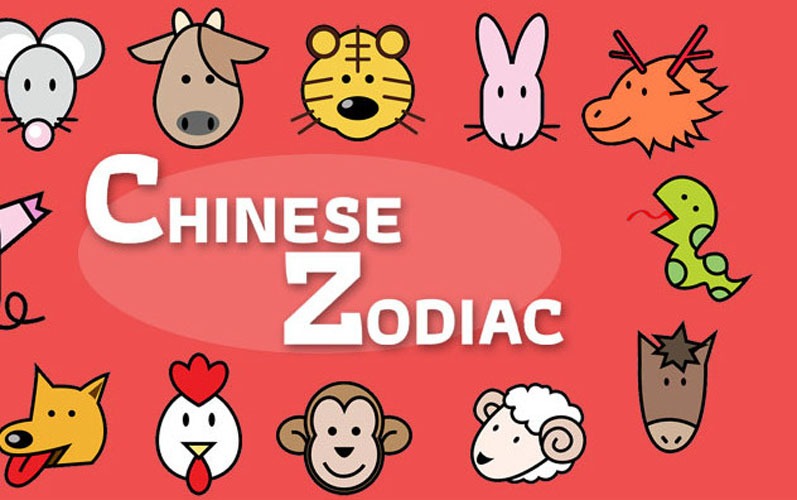 Chinese Zodiac
12 Chinese Zodiac Month 1 Fortune Prospect
In the year of Dog 2018, the first Chinese lunar month date is from Feb. 16 to Mar. 16. Read on to find your Chinese zodiac prospect for the first month in the year of Dog.
Rat - Ice-Breaking
Benefiting from their excellent personal relationships in work, Rats make great breakthroughs in their careers at the start of the Chinese year.
Female Rats have a better chance than males of benefiting in a relationship in month 1.
Their health must be their first priority, and they should stick to a regular daily schedule instead of sitting up late at night.
Ox - Good
Oxes are highly appreciated in work by their bosses, and they are also in good health in month 1.
Many opportunities lie ahead for female Oxes in terms of relationships, but males are in too much of a rush to control their emotions and may quarrel with their partners.
As for financial luck, it's quite mediocre at the start of 2018.
Tiger - Progress
Great progress is made by Tigers in their careers and relationships in month 1.
However, Tigers are very vulnerable to emotional crises, and they should pay more attention to their tempers.
Tigers are good at tapping their potential to succeed and will accumulate a lot of wealth. However, they are bad at managing their wealth.
Rabbit - Bittersweet
Changes occur to Rabbits' careers in month 1. They have increasing opportunities in their work and accomplish more tasks.
In terms of wealth, it's possible for Rabbits to lose money this month.
Dragon - Stressful
Dragons feel greatly pressured due to changing work styles in their city in the first month of the Chinese lunar year.
They have great difficulty in increasing their incomes, and may start long distance relationships due to feeling lonely.
Snake - Pressured
Snakes start the year under great pressure, due to sudden changes in their work, and they are prone to be in low spirits in month 1.
Their luck in love and finances are rather mediocre, and they often quarrel with their partners owing to lacking mutual communication.
Horse - Good
In terms of financial luck, month 1 is very lucky for Horses with many opportunities ahead in their careers. Not only can they solve their current problems in work but they can also make a feasible plan for their future.
They can make lots of money due to having stable jobs.
Goat - Promising
In terms of work, relationships, and wealth, month 1 is a very good start for Goats.
Most of their work-related proposals are accepted, and they can guard their wealth well, even though it's hard to increase their income substantially this month.
Goats are popular with the opposite sex, and it's easy for them to meet their Mr. or Mrs. Right.
Monkey - Downturn
Month 1 contains rather an unfortunate downturn for Monkeys.
Not only do sudden changes occur in their work, but they are hardly able to make any breakthroughs in their investments. This means it's very difficult for them to increase their income.
It's best for them to pay less attention to their investments and, instead, they should focus on their relationships even though their luck in love isn't very favorable either.
Rooster - Promising
Roosters are expected to show their capabilities in work with high appreciation from their bosses in month 1, and they need have no worries if they keep a positive attitude towards work.
In terms of wealth, Roosters have many channels to make money.
For health, Roosters should pay attention to their daily diet to avoid digestive diseases.
Dog - Mixed
Month 1 in the Chinese lunar calendar is a rather stable month for Dogs in terms of their careers, and they will be assigned important jobs, due to great recognition from management, enhancing their positions in their companies.
In terms of relationships, females are vulnerable to emotional crises, and they should pay more attention to their partners, who will be more popular among the opposite sex.
Dogs should take opportunities to make an investment in January.
Meanwhile, great attention should be paid to their own health.
Pig - Good
Month 1 is an excellent time for Pigs in terms of their careers. They make great achievements through hard work, despite sometimes being troubled by trivial matters, so they should focus more on their work.
Monthly Fortune Prospects for Chinese Zodiac Signs in 2018
Related Articles

Chinese Zodiac
Were You Born on a Lucky Day for Your Zodiac Sign?

Chinese Zodiac
Monthly Horoscope for Tigers in 2021

travel guide
The Top 10 China Travel Destinations in 2021

beijing
Forbidden City