tour planning
Why 83% of Customers Choose Our Classic Wonders China Itinerary
In 2020, 83% of our customers who inquired about a China tour via our itinerary pages chose our Classic Wonders itinerary. The Beijing–Xi'an–Guilin–Shanghai route is worthy of its popularity for several reasons, especially for a first China trip. Read on to see why our customers chose this itinerary.
1. It's Flexible — and Usually Customized
As with most of our itineraries, Classic Wonders is not a package tour with a fixed itinerary. We customize it according to each customer's interests and requirements.
2. Must-Visit Destinations: Beijing, Xi'an, Guilin, and Shanghai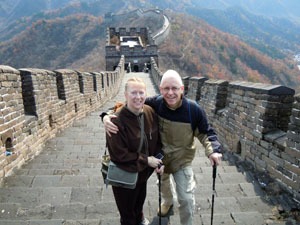 Explore a less-crowded Great Wall section near Beijing on a Classic Wonders tour.
From thousands of our customers' requests over two decades, we've found that their must-visit cities are Beijing, Xi'an, Shanghai, and Guilin.
According to the abundance of international flights to Beijing and Shanghai, and China's geography, we made the Beijing–Xi'an–Guilin–Shanghai C-loop the basis of our 11-day Classic Wonders tour plan in 2008.
In 2016, Classic Wonders overtook the Golden Triangle (Beijing–Xi'an–Shanghai) as the tour plan most-selected by our customers. It's a sign that Guilin has grown in popularity, and that people have more time and disposable income to invest in a (first) China experience.
3. It's Exclusive: Unique Experiences Discovered for You
For 10 years, we have kept on improving this itinerary. We have gone deeper and deeper into its local cultures, to discover for you the hidden stories of each city. Every year, the China Highlights team explore Beijing, Xi'an, Guilin, and Shanghai to discover something new and different.
In June 2018, we have improved the itinerary again! The new things we put in this tour plan are our exclusive experiences. Read on to see what we are going to show you this time.
In Beijing — Forbidden City Mysteries and Great Wall Romance
Hidden Stories of The Forbidden City
The Forbidden City not only has beautiful architecture, but also fascinating stories within the walls. From our ever-more-knowledgeable guides, you will learn how the wooden architecture survived earthquakes, how an emperor chose his empress, and more.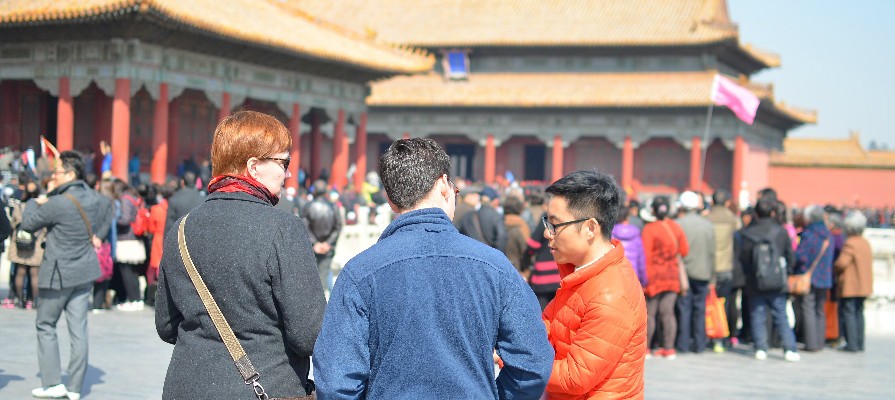 Customers listen to our guide telling stories about the Forbidden City.
Enjoy a More Romantic Time at the Great Wall at Night
After revisiting all the Great Wall sections, China Highlights has discovered the Simatai Great Wall night experience for you. Relax yourself at the stylish Simatai Water Town resort and ascend without the sun's glare to enjoy the beautifully lit-up Great Wall.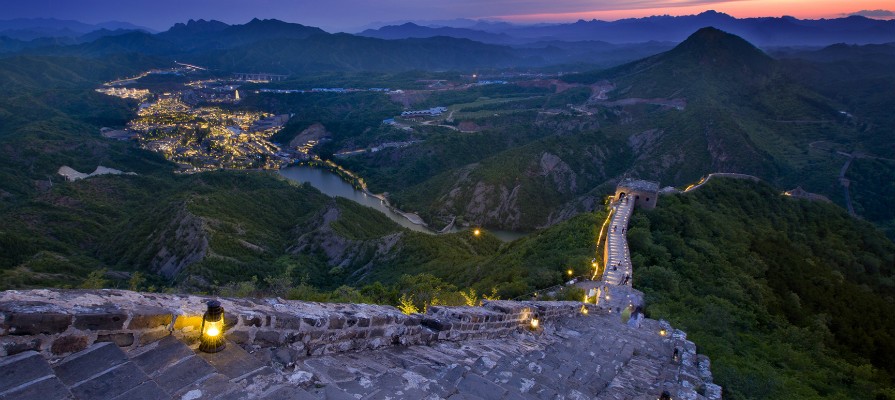 The Great Wall at Simatai is tastefully lit for your evening enjoyment.
Xi'an — Make a Terracotta Warrior Yourself After Visiting the Army
There are more than 7,000 underground life-size terracotta soldiers "defending" the First Emperor of China's necropolis. After our expert guide's introduction, when you look into the soldiers' eyes, you will be looking back to see China 2,224 years ago.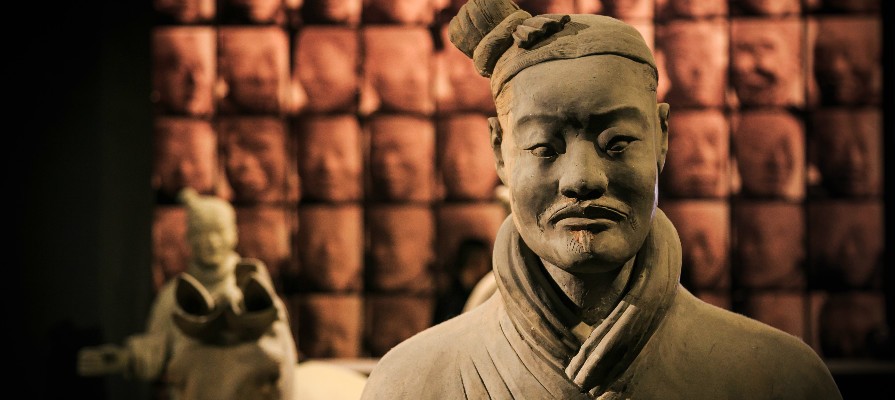 Take a close look at the Terracotta Warriors, who have survived over 2,000 years.
Also, you will have a chance to make a small terracotta warrior, with the help of a local artisan and the same clay deposits that the Terracotta Army were made from.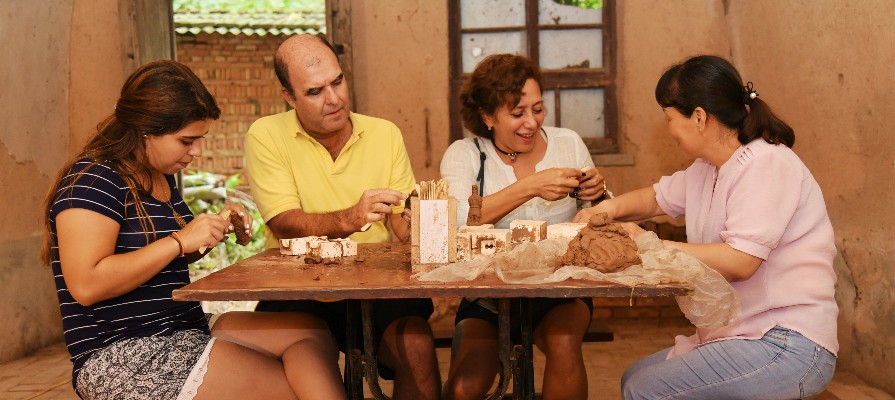 Make your own miniature terracotta warrior with a local expert in a local cave dwelling.
Guilin — Unique Chinese Minority Culture Experience
There are 55 official minority groups in China and each has its own cultures. In Guilin, you will have a chance to meet the Zhuang and Yao minority.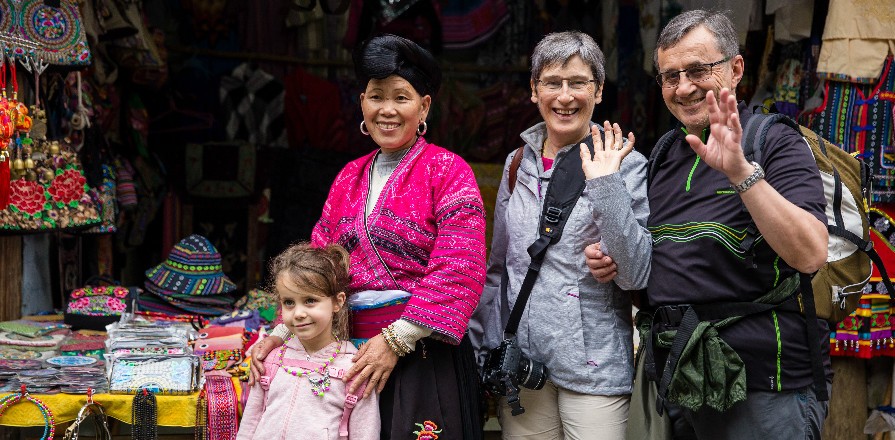 Meet the local Yao minority people.
When hiking on the ridges of the Longji Terraced Fields, you can chat with the local people with your guide's help translating.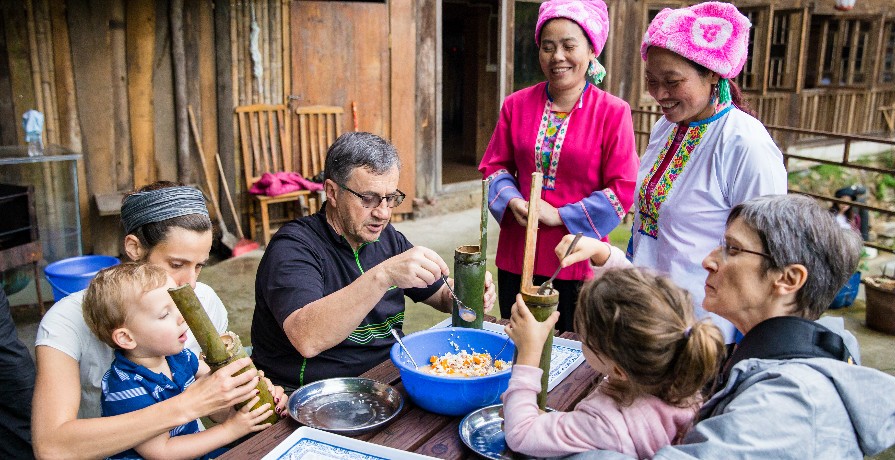 Learn to make bamboo-tube rice.
After the hiking around the rice terraces, you can learn how to make local 'bamboo-tube rice' for your lunch with a local family.
Shanghai — Discover the History of the Modern Super-City
Shanghai is one of the two or three best-known cities in foreign travelers' perception of China. Most people know Shanghai for its huge port and population, exports, banks, and ostentatious skyline.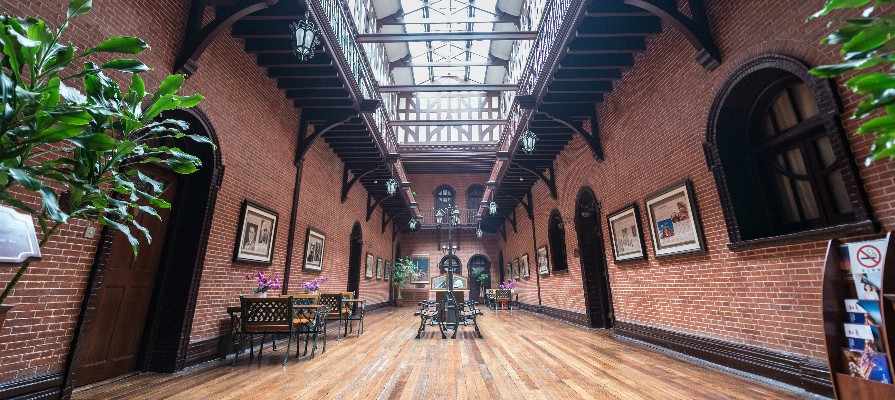 The hotel that Einstein once lived
But, did you know that Albert Einstein once lived in a hotel on the Bund? Our guide will take you to see Einstein's room in Shanghai.
4. High-Quality: Memorable for the Right Reasons
Besides the unique experiences in our tours, our customers are very impressed by our guides and the hotel arrangements.
Our Guides Are Also Expert Tour Planners
During our tailored tour itineraries, there is still the flexibility to make the most of your planned activities and free time, especially in the evening.
Just tell our guide your ideas and preferences, and your time in China will be tailor-made again, every day, to follow your pace, make the best use of the weather, and to find the most suitable free time activities for you.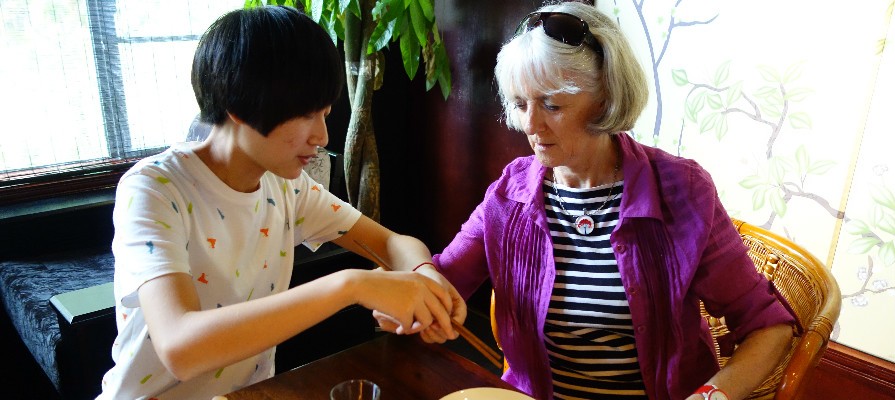 Our guide Jessica is teaching a customer to use chopsticks.
Our experienced guides are not just tour guides who introduce the attractions and cities for you. Feel free to ask them any questions you have. Our knowledgeable guides will be glad to chat with you and offer their advice.
Hand-Picked Hotels
Sleeping well makes a better travel experience, especially when you are travelling abroad. So we pay a lot of attention on choosing the right hotels for you.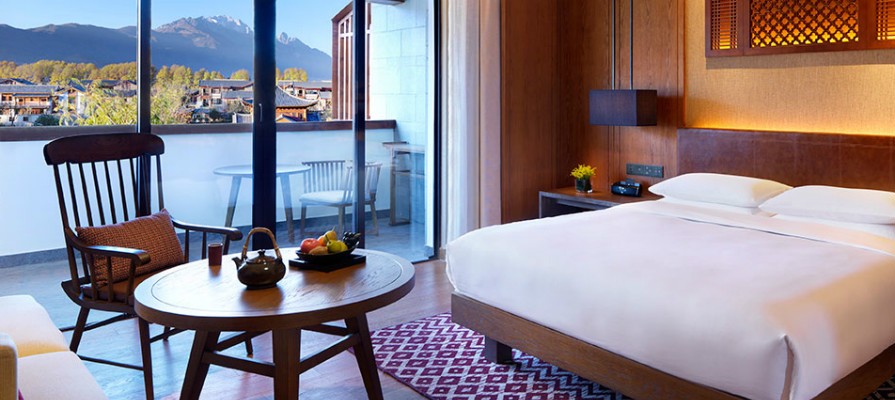 One of our hand-picked hotels in Lijiang, with beautiful ancient town view
We have researched and tested many excellent hotels, and even taken the time to spend several nights in some hotels. We investigate whether the mattresses are comfortable, the environment is nice, and the breakfast will suit your taste.
Let's Create Your China Trip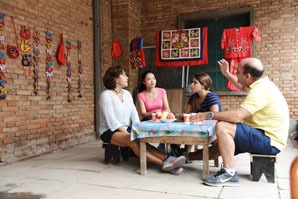 Discover the in-depth culture of local Chinese.
We hope you will not only enjoy China's historic sights and beautiful scenery, but also the in-depth culture, and feel well looked after with our warm attentive service.
If Classic Wonders is the itinerary that you want to use, click the link to start your China trip!
Classic Wonders — 11-day private tour: Beijing–Xi'an–Guilin/Yangshuo–Shanghai
If you would like a different itinerary, we have many other sample tours. Or feel free to tell us your interests and requirements, and we will create your own unique China trip. We are ready to help you discover China.
You Might Like to Read
Related Articles

tour planning
China Adventure Travel: Top Things to Do

feedback
China Highlights Tour Reviews