visa-application
China Work (Z) Visas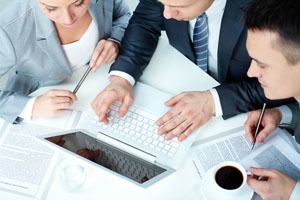 The Work (Z) Visa is the only legal way for foreigners to work in Mainland China and has strict regulations regarding its scope. A work visa is issued through any (licensed) company in China looking to higher foreign employees.
The initial Work (Z) Visa you will receive after application in your homecountry, will be issued as a single-entry visa, for 30 days.
After entering China with this visa, you (with the help of your employer) will apply for a Temporary Residence Permit at the local Public Security Bureau. This new Temporary Residence Permit you will receive will technically be your new visa, which will be multiple-entry, and will be assigned the same duration of your contract (usually 1 year, but can range anywhere from 90 days to 5 years).
Who Needs a Work Visa?
Any foreign national planning to be legally employed in a Chinese or foreign company/business within Mainland China must have a Work Visa.
Note that foreign employees in China can only work in the designated company and location described in the application for their Work Visa and Residence Permit and are not allowed to do part-time work elsewhere during the duration of their employment and stay in China. Also note that 18–60 years old is the employable age range in China.
How to Apply?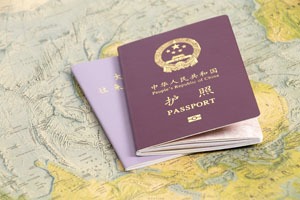 Step 1: Prepare All the Necessary Documents
As with any type of Chinese Visa, there are specific requirements that need to be handed over during application.
Application for the Work Visa requires the biggest number of supporting documents. On the day of application, you will not necessarily be required to submit all of them, but you will surely need them either before the day of application (for receiving a "Foreigner Work Permit"), or after arriving to China in order to receive the "Temporary Residence Permit".
To start off with, here are the basic requirements needed for the day of application:
A valid passport with at least 6 months left, and at least one empty visa-page left.
Photocopies of the passport main-information page, and other pages containing any previous Chinese visas or entry-stamps.
2 x recent passport-style photos
One of the following four:
Foreigners Work Permit *(most common)
Registration Certificate of Resident Representative Offices of enterprises of foreign countries
An approval document for commercial performances
Invitation Letter to Foreigners for Offshore Petroleum Operations
*This document is provided by your prospective employer.
Finally, a filled out China Visa Application form (which can be downloaded from the Chinese embassy website or from our website). This form should be fully filled-in in advance (typed and printed), and with no fields left empty (type "n/a" if not applicable).
Supporting Documents
If you think that the requirements so far sound quite easy, hold on! In order to be eligible to receive one of the four items in the 4th requirement in the list above, there are many supporting documents you will need to prepare beforehand. Below is a list of everything you may (and probably will) need.
Before you can even think of applying for a Work visa, you need to have completed all interviews and arrangements with your prospective employer in China. The employer also must have a license to employ foreigners in China, and be able to provide it.
You will need to have a signed contract with the employer, detailing the scope of your job, salary, accommodation, and work-location, among other things.
A Physical (health) Examination Record certificate from a specific hospital/clinic approved by the Chinese Consulates.
A Non-Criminal Background Checkcertificate from the local government/authority. Needs to be notarized by the Chinese embassy.
Higher education diplomas and transcripts (also may need to be notarized).
An up-to-date Résumé (CV).
There may be many other required forms such as certificates or licenses that are industry-specific, depending on the job you are applying for. You will likely be notified by your employer.
If you can provide all of these things, then you will most probably be able to receive a Notice of Work Permit from your prospective employer. Then, you can proceed with the Work Visa application. These documents may also be needed to be shown on the day of application, and even after arriving in China, in order to obtain the Temporary Residence Permit. Therefore, be strongly advised to make several high-quality photocopies of every single document or form you obtain in the process, as you may need them more than once.
Step 2: Submit the Application
Gather all your prepared documents (Preferably in an organized file/folder), and head over to the nearest Chinese Embassy, Consulate, or Chinese Visa Application Service Center (CVASC).
Some countries' citizens may be allowed to mail-in submissions, or to send an agent to submit the application on their behalf. Normally, however, it is best to do submissions inperson, as consular officers may want to ask questions about the trip. As of 2018, citizens of some countries are required to be present during in the application for biometric finger-print collection.
Be sure to check with your local Chinese Embassy/Consulate regarding the submission times and other specifications, as they are always country-specific!
Step 3: Wait, Pickup, and Pay
If you have submitted all of the requirements successfully, then your visa is most-likely on the way! You will leave your passport at the consulate/embassy, and pick it up on the assigned date (usually within a week), depending on the type of processing service you use. Click here for full information on China visa processing times.
On the pickup date, you will usually need to go to location where you applied to pick up your passport with the Z Visa in. The fees for the visa are usually paid on the pickup date.
China Visa Costs
The cost for obtaining a Chinese visa depends on many things, such as your nationality, and the type of processing service you choose. Visa costs are usually calculated based on number of entries, and duration of validity of the visa. The specific costs can normally be found on the official Chinese consular website of your country, but in any case, always come prepared with extra cash.
For more information regarding China visa costs, click here! 
*Be very cautious when applying for work-permits to China, especially when doing so through agencies or third-parties, as there have been many reported scams of fraudulent agencies scamming foreigners to come work in China under illegitimate visas, which can lead to serious consequences. Never accept employment in China without acquiring a Work (Z) Visa, even if being promised one only AFTER arriving to China under a different visa. You will be held responsible.
Related Articles

tour planing
China Adventure Travel: Top Things to Do

about us
China Highlights Promise